Love, Marriage, and Happiness: Changing Systems of Desire in Fourteenth-Century England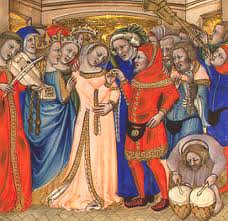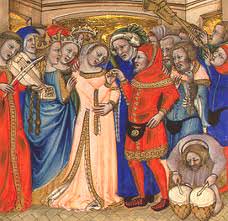 Murphy,Mary C.
Thesis, Bachelor of Arts Degree, Department of Medieval Studies, Mount Holyoke College, South Hadley, MA May 2, (2005)
Abstract
What did "love" mean in the Middle Ages? This question is a topic of perennial interest to medievalists; the multiplicity of perspectives represented in the surviving evidence presents a formidable challenge to any scholar. Recently C. S. Jaeger has presented a perceptive and well-researched explanation for the origins of the courtly love ideal that burst into the medieval consciousness in the twelfth century, in his book Ennobling Love.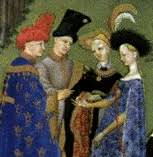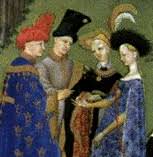 Jaeger describes how passionate friendship between a king and his courtiers or between a teacher and his student was considered "a badge of refinement" which conveyed virtue on both the lover and the person loved. He uses the sensuous love letters that were written by and to men in Europe between the eighth and twelfth century to illustrate the vitality and power of this discourse of desire. Furthermore, he argues that the tradition of courtly love, in which men dedicate themselves in military service and (usually) chaste desire to a beautiful noblewoman, emerged as an extension and transferal of an ennobling desire which had previously only been accepted amongst men.
Click here to read this thesis from Mount Holyoke College