Right near the beginning of Ivanhoe, Scott gives a description of the Norman in England and the Saxon. His description sets the Normans in England up very clearly as the evil colonisers and Anglo-Norman as the imposed language of colonisers.
Here are five novels published in 2019 to take you back to the Middle Ages.
Ten books published in 2019 that tells us all about the Vikings and the Norse World.
Here are five new books on England in the Middle Ages, including one which you can download for free.
So many elements of this novel link to the Middle Ages and yet, if you read it as a whodunit, it looks as if it's contemporary for the time it was written.
An emperor, an admiral, a poet, a rebel, and five princesses – new biographies about people from the medieval world.
Five new books about the Middle Ages, including a translation of two accounts of Milanese tyrants and a look at medieval manuscripts in a global context.
Arthurian horror is a thing.
Five new books that look at England, Scotland and Wales in the Early Middle Ages
Five new books about the medieval world, taking us from the Byzantine Empire to fields of Japan.
Five new books about the medieval world, featuring an empress and a tradesman.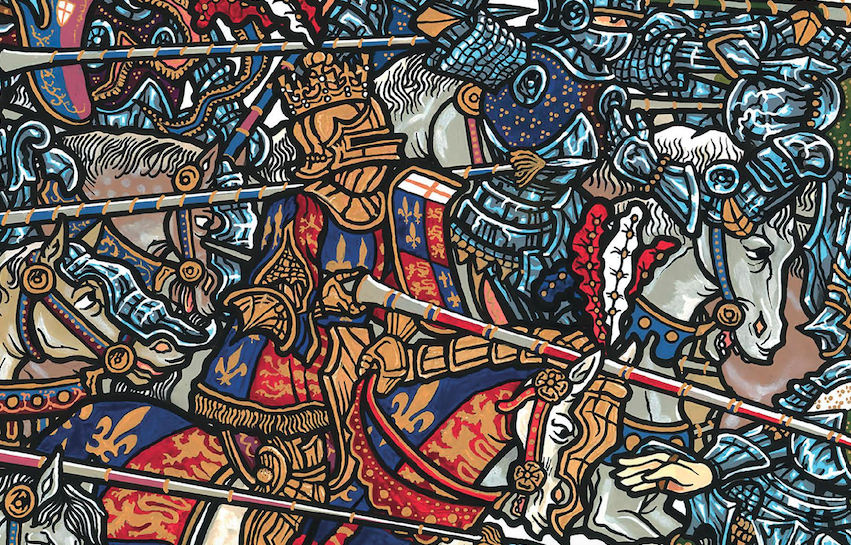 Read an excerpt from the newly published book, Richard III and the Battle of Bosworth, by Mike Ingram. 
The story of a boy who was a slave, who became a warlord, and who helped topple an empire. Read an excerpt from C.J. Adrien's latest novel.
Here are five new books offering the texts and translations of medieval sources.
There are many books about the Vikings and the Norse world for someone to choose from. Here is a list of books we think are a good reads about the Vikings – ones that are both fairly new and relatively inexpensive.
One of the big highlights of the International Congress on Medieval Studies is its Book Room, where dozens of publishers show off their latest books about the Middle Ages. Here are five the we picked up at the congress!
Five new books about the Middle Ages, which look at people and ideas that moved around the medieval world. 
Five books that will take you from the borders of England and Scotland to the islands between Japan and China.
With the popularity of medieval fighting techniques growing at a rapid pace, we wanted to showcase some books that offer translations and insights into fighting manuals from the Middle Ages.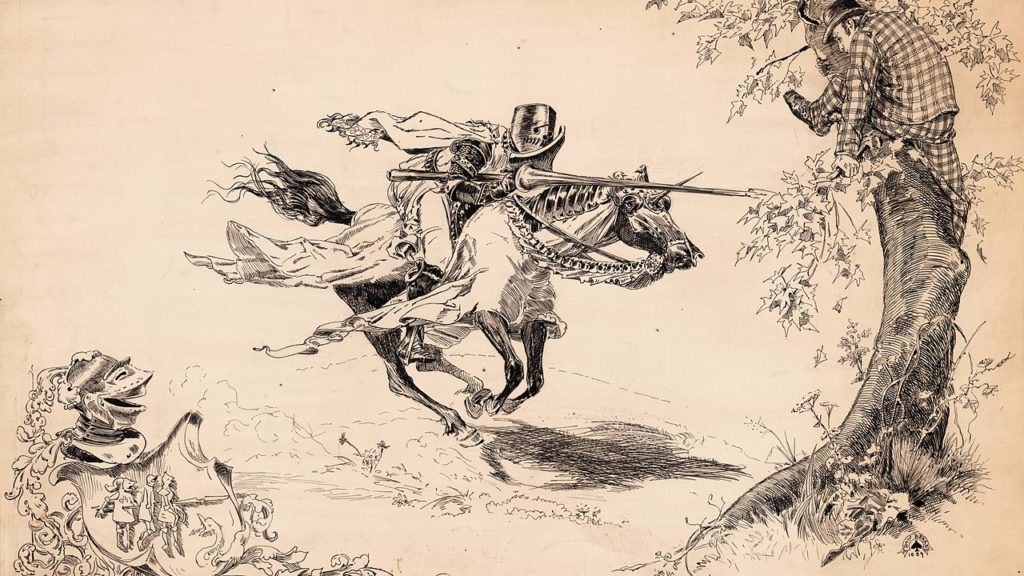 Once in a generation, a writer comes along and, in making fun of his generation and in creating fun using the Middle Ages brings together a new set of stories for people to tell. This is what Mark Twain did in 1889.
Inspired by real bloodstains and from detailed research comes a refreshingly different historical romance between a god-fearing woman and a known murderer.
What if the Norse religion of the Vikings had overcome Christianity? That is one of the questions Ian Stuart Sharpe explores in his debut novel, The All Father Paradox.
Taking you from from ninth century Ireland to 20th century Britain, with stops in China and Iceland.
I shall explore in this column is how each writer creates their particular Middle Ages and how that Middle Ages works at story feel.
Our list of 13 books on the Middle Ages, published in 1923, and now in the public domain.