On January 15, 1472, in the case of Elizabeth Isaak versus John Bolde, the deposed witness was Elizabeth's brother, Walter Isaak.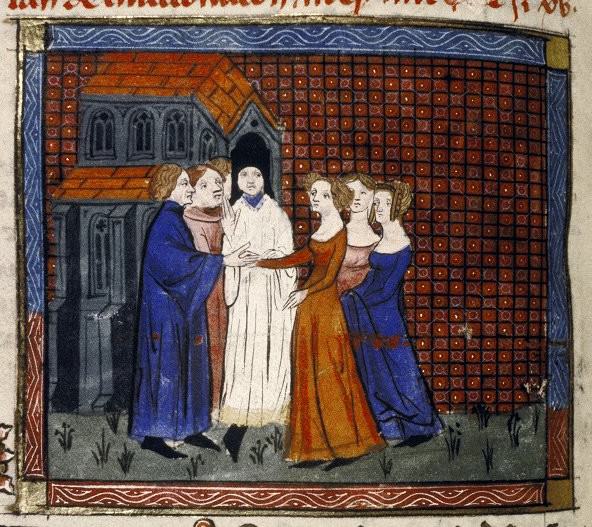 The Western Catholic Church's influence on marriage and family structures during the Middle Ages shaped the cultural evolution of the beliefs and behaviors now common among Western Europeans and their cultural descendants, researchers report.
Newly-discovered documents show Henry VIII's legendary marital troubles may have led to other copy-cat splits around the country.
What can an epic poem from the the 12th century tells us about love and marriage in the Byzantine world? 
After two failed marriages, one of which had ended in the murder of Alfonso Duke of Bisceglie, Lucrezia Borgia was once more on the marriage market in the year 1500. She was a pawn, a chess piece for her father and brother's political plans. This time, the Borgia family were looking to tie their family to the Estes of Ferrara – a proud and ancient House.
Focusing on converso / old Christian intermarriage will I hope shed more light on the social and religious processes in the individual decision making that were involved in the gradual assimilation of a good number of converso families into old Christian society.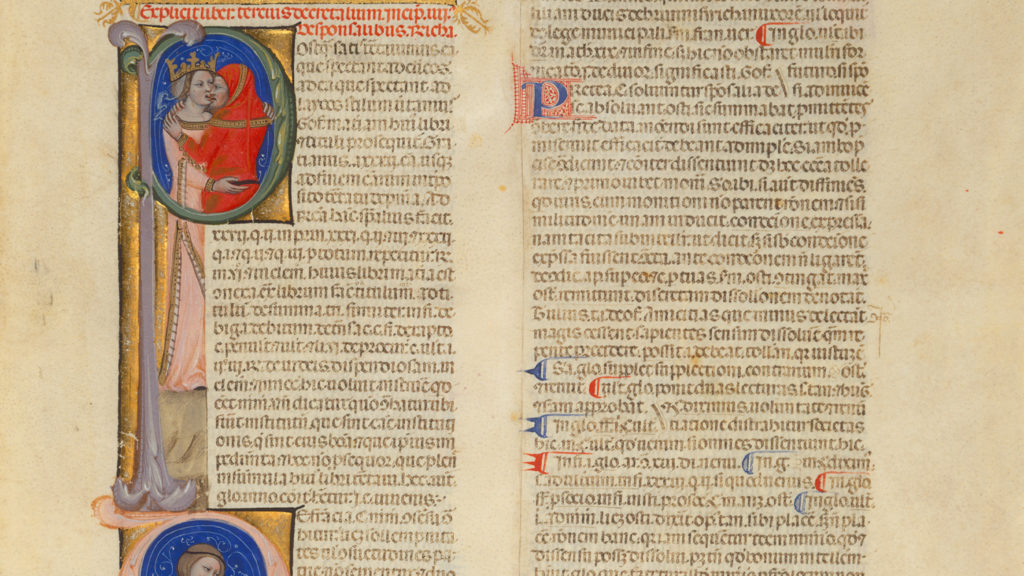 Episode 7 of The Medieval Podcast – What was marriage in the Middle Ages really like? Danièle is joined by Ruth Mazo Karras to discuss love, weddings and partnerships in medieval society. 
This paper explores the interaction between these two groups through the curiously understudied phenomenon of intermarriage, and centres on the 'four obedient counties' of Dublin, Meath, Louth, and Kildare in the fifteenth century.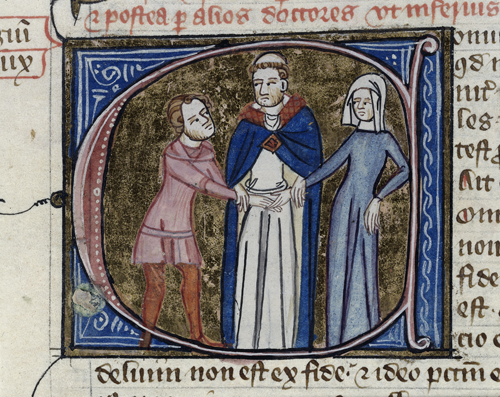 What happened when it was not the parents, but an overly zealous suitor who coerced a marriage?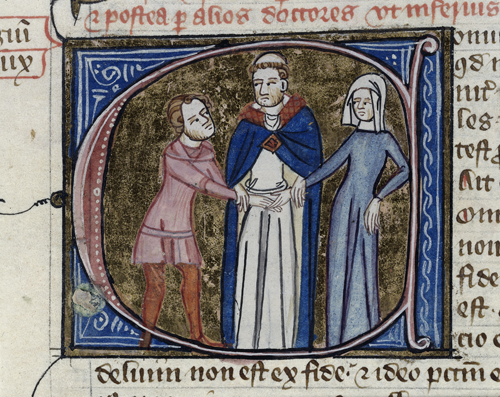 This article discusses the marriages of four Anglo-Saxon princesses to Continental kings and princes between the years 917 and 930.
By Danièle Cybulskie One thing that can definitely be said for the modern age is that it is much, much easier to communicate.…
We will soon find that, in affairs of love as in so many others, Muslims and Jews in Christian Spain were not in an exclusive dialogue.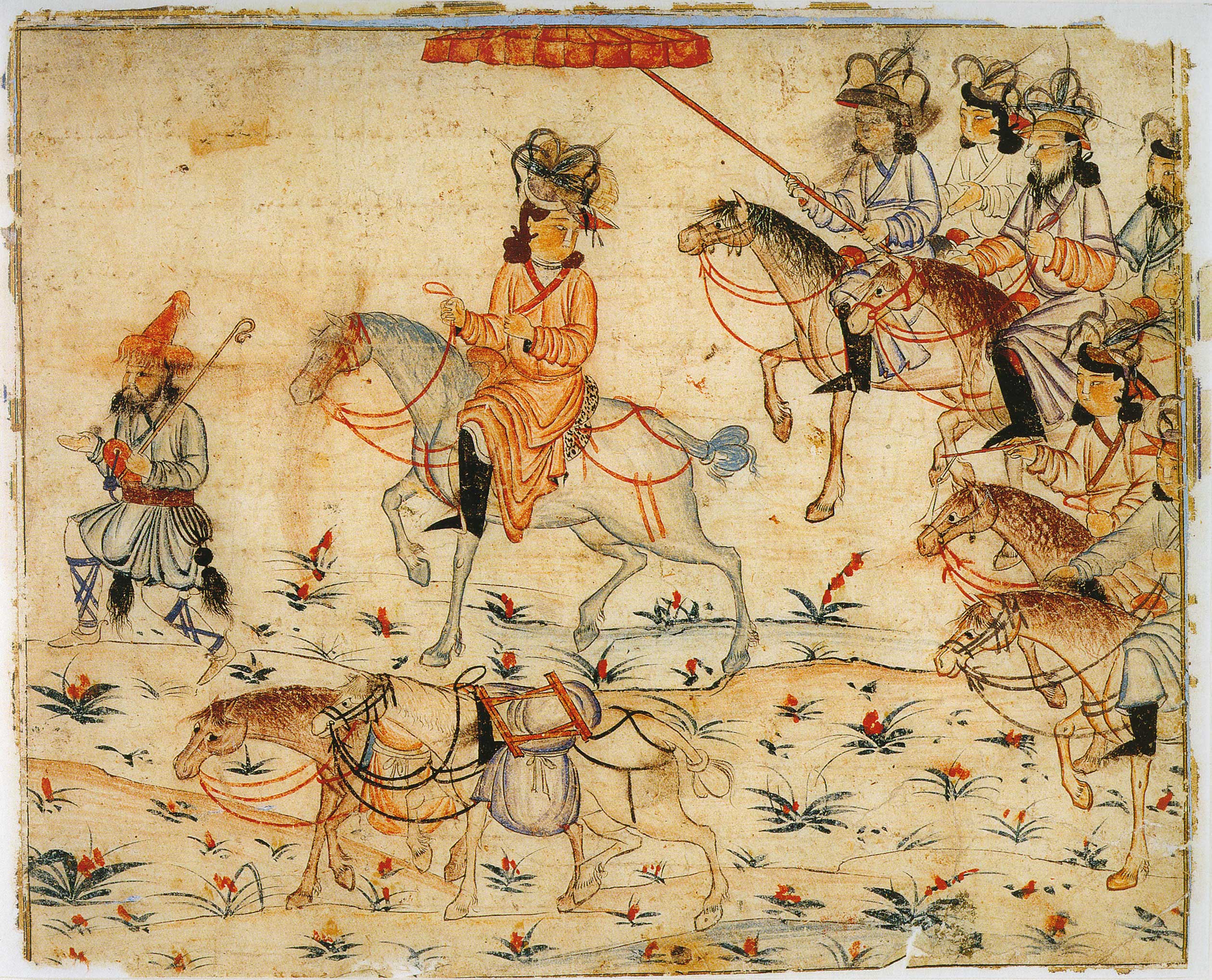 Marrying the Mongol Khans: Byzantine Imperial Women and the Diplomacy of Religious Conversion in the 13th and 14th Centuries By AnnaLinden Weller Scandanavian Journal…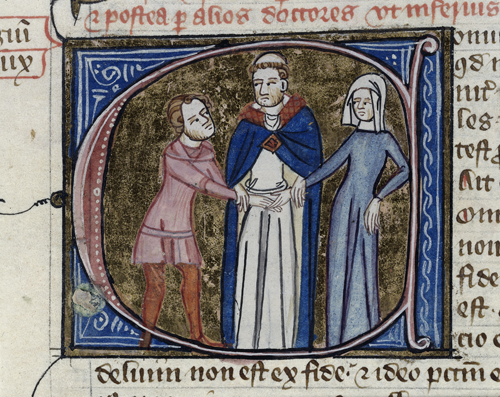 One approach to the vexed question of how we define the single woman is to think further about definitions of marriage, that is, about what it is that makes someone 'married' as opposed to 'not married'.
And so, my Alessandra, you are uncertain whether to dedicate yourself to the Muses of to a Man?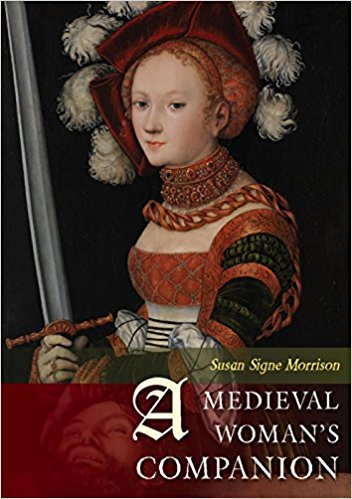 Susan Signe Morrison's book, "A Medieval Woman's Companion" brings the contributions of medieval women, famous and obscure, to the forefront in this fantastic introductory text.
In this post, author Conor Byrne discusses the rule of two medieval queens: Anne of Bohemia and Philippa of Hainault.
Medieval Readers! Today, we're hosting day 3 of Conor Byrne's Book Tour and running an international contest to give away a copy of his latest novel: Queenship in England: 1308-1485 Gender and Power in the Late Middle Ages Want a chance to win it?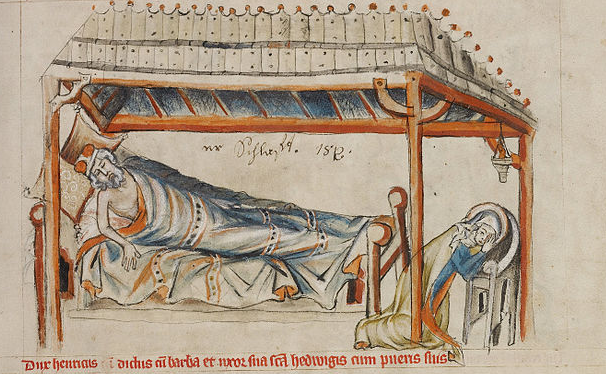 How did the saint come to marry? How are sexual relations portrayed in saints' lives? How did the saint live after the death of or separation from a spouse?
We've just released our latest issue of the Medieval Magazine! In this issue: 5 Ways to Win Her Heart! Images of Medieval Love:…
Author Toni Mount is back again, but this time with an in-depth look at daily life in Medieval England. Her book, A Year in the Life of Medieval England, explores war, medicine, marriage, disputes, work, and cooking. A fascinating almanac of bits and bobs about Medieval England from the most most mundane, to the most important events in its history.
Susan Abernethy's latest piece looks at a letter from Sir George Talbot, Earl of Shrewsbury to his wife, lady-in-waiting to Elizabeth I, Bess Hardwick.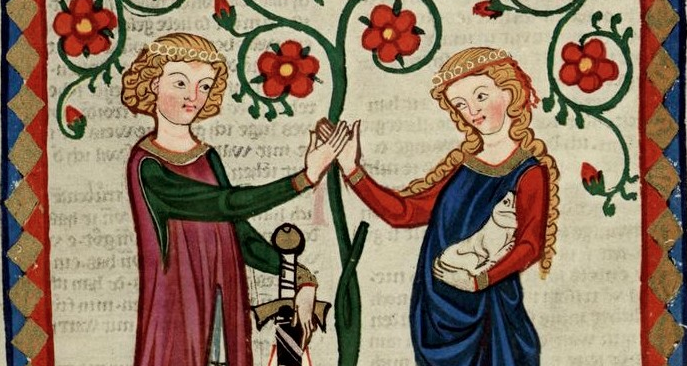 Following up on her post about Perkin Warbeck's wife, Lady Katherine Gordon, Susan Abernethy brings us a love letter from the pretender to the Tudor throne to his future wife.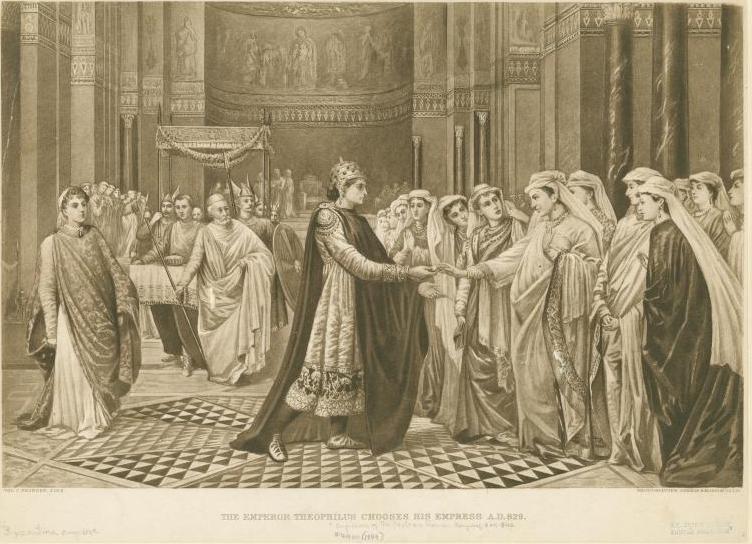 Seven independent Byzantine sources record that five times in the eighth and ninth centuries the winner in a competition of beautiful women became the bride of an emperor or future emperor.
As we celebrate the day dedicated to love letters, it seems appropriate to share a Valentine's Day story from one of the most famous letter-writing families of the Middle Ages: the Pastons.