Contact between the sexes within the religious life presented a perennial source of anxiety for medieval churchmen.

If you wanted to see the manger where Jesus Christ was born, or the finger bones of Saint Nicholas (the original Santa Claus), you could have done so at an English abbey in the 15th century.

In the mid-12th century, the chronicler Herman of Tournai wrote that there were more than 10,000 Premonstratensian sisters spread across northern France.

In 1398, the Teutonic Order occupied the island of Gotland and its city, Visby. The knights held the island for ten years.

Zachary Chitwood of Mainz University will set up a comprehensive database that will include the inhabitants and visitors of Athos over a period of 700 years.

Grimbergen Abbey in Belgium has revealed it has received the permits to build a new microbrewery, where they will combine brewing traditions from medieval books from the abbey's library with modern and innovative techniques to craft limited-edition batches of premium beers.

Let us consider the accounting problems for an abbey, a monastery, one of the prominent social institutions of the middle ages, a center for many activities: religious, social, cultural and economic.

Today we will look at the relics of St. Augustine and the tug-of-war that broke out over them in the fourteenth century.

Katie Bugyis is pursuing her current book project, "Liturgy Matters: Benedictine Women's Communities in Medieval England," which reclaims the materiality of Benedictine nuns' liturgical practices by viewing these women as "technologists" who transformed—and were transformed by—their sensual engagement with the objects they created, acquired, handled, and treasured.
The cartulary of the Abbey of Prémontré is well-known amongst scholars of the early history of the Premonstratensian Order, as well as those who study the economic, social, and religious history of southern Picardy in the 12th and 13th centuries.

Any type of leader will often have to balance their convictions with pragmatism. For a seventh-century Anglo-Saxon abbot, perhaps there could be a way to display both.

The launch this month of 'The Northern Way' research project, which looks at the Archbishops of York from 1304 to 1405, is revealing some fascinating stories, including that of a nun who made an elaborate plan to escape her own convent.

Want to learn more about the medieval world of monks and nuns? Here are ten videos we found that offer some quick information on monasticism in the Middle Ages.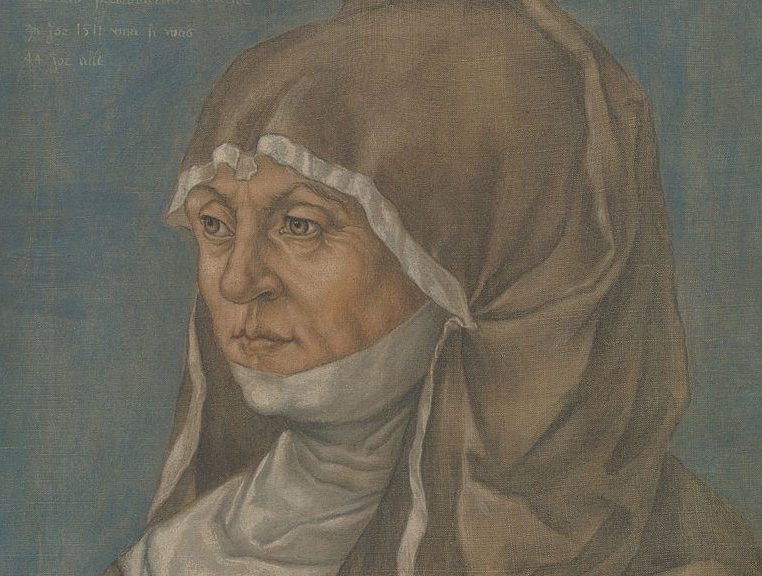 An abbess fighting for her nuns, a scholar of humanism, and a historian of the Franciscans.

If you put a group of bookish virgins up against a monster bent on devouring the world, what do you get? Something approximating salvation, right?

Perhaps more clearly than anywhere else in the documentation of the "Trial of the Templars," these acts reveal how royal agents extracted confessions from the Templars in the weeks following their arrest.

Archaeologists have discovered a stunning 13th century tiled floor during renovation works for Bath Abbey's Footprint Project.

This article compares the deaths of two abbots as told by contemporary observers

Cluniac monasteries, so called because of their relationship to the abbot of Cluny in Burgundy, have been estimated to have numbered over seven hundred foundations at one time, distributed throughout France and in England, Wales, Scotland, Lombardy, and Spain.

The High Middle Ages was an important period of transition in the care of France's "miserable persons," that is, the poor, sick, widows, orphans, aged, and infirm.

Here are five garden elements you'd regularly find on a monastery's grounds.

But in addition to Bram and Dracula, Whitby Abbey has more stories to tell; and they are much more ancient than the immortal Count.

Historians have suggested that tropes about the desert, solitude, etc., drawn from early texts found their way into mainstream accounts of monastic change in the period c. 1080–1150; this paper challenges this model.

Information relating to the novice master has to be rather sought in the customs, constitutions and in similar texts. Their explanations and regulations come closer to the practices of the respective community than can be expected from rules.

Was not spilling beer important enough to be considered a miracle? For one seventh-century writer it was!