Christopher Tolkien, the son and literary heir of J.R.R. Tolkien, has passed away at the age of 95.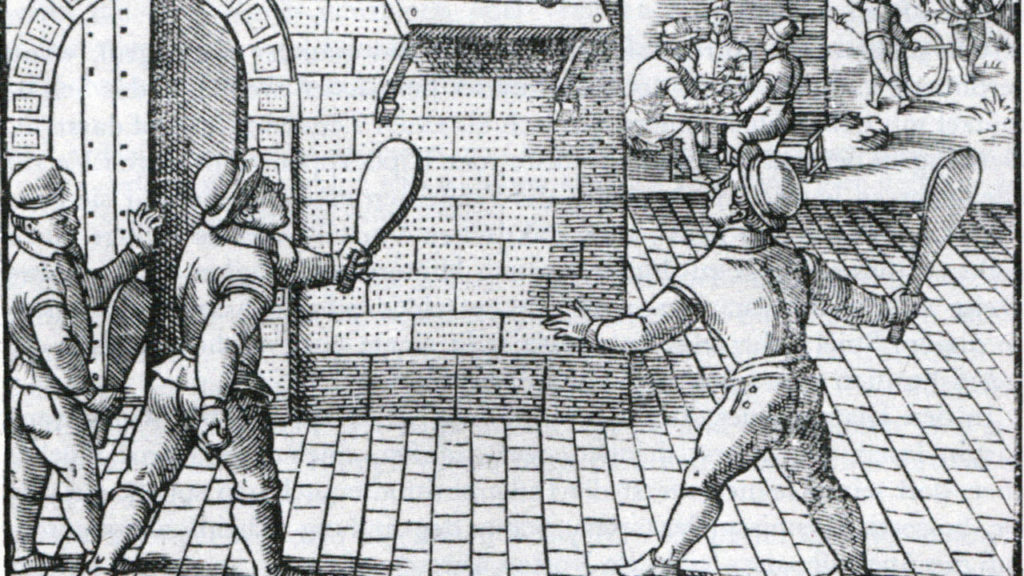 Feeling the need to get in shape and exercise? It might be time to consult the 16th century writings of Sir Thomas Elyot on how to have a good workout. 
The oldest known city view of Venice, dating from the mid-14th century, has been discovered in a manuscript of an Italian pilgrim.
The new interpretation suggests the inscription deals the conflict between light and darkness, warmth and cold, life and death.
The Medieval Academy of America has joined several other academic organizations in condemning the recent threat by US President Donald Trump to bomb cultural sites in Iran.
The mysterious disappearance of Greenland's Norse colonies sometime in the 15th century may have been down to the overexploitation of walrus populations for their tusks, according to a study of medieval artefacts from across Europe.
Israeli archaeologists have discovered a set of seven gold coins stashed in small clay juglet. The coins date back to the ninth century.
France's culture ministry has announced that "Christ Mocked" a painting by the 13th century artist Cimabue, is to be kept in the country as a national treasure.
Art experts have experienced something of a Christmas miracle after discovering what could be a 16th century painting of a nativity scene hidden under another work of art.
Birch bark tar was used in prehistoric times in England. Now, researchers have discovered that this manufactured product was even used in early medieval England.
If you wanted to see the manger where Jesus Christ was born, or the finger bones of Saint Nicholas (the original Santa Claus), you could have done so at an English abbey in the 15th century.
A medieval ring from the late 9th to mid 10th century, discovered in central Poland, has been been revealed to be one of the earliest Christian artefacts found in that country.
A high-resolution georadar has detected traces of a ship burial and a settlement that probably dates to the Merovingian or Viking Period at Edøy in northwestern Norway.
Ruth Mazo Karras on how expectations for men and masculine behaviour differed between medieval cultures.
A crowdfunding campaign has been launched by the National Trust for Scotland to preserve and bring to life one of the oldest surviving documents within the conservation charity's collection – a letter at Brodie Castle in Moray, written in 1312 by King of Scots, Robert the Bruce.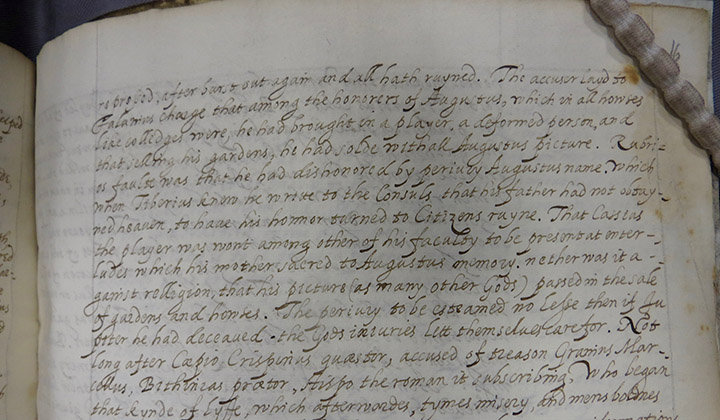 A manuscript written by Queen Elizabeth I of England has come to light in Lambeth Palace Library – the first such discovery in more than a century.
Radiocarbon dating (ca 1000–1100 AD) placed this cemetery in the High Medieval period and was likely associated with the nearby tepa.
Scholars and aficionados can now search, download and study 160,000 pages of high-resolution, full-color manuscripts dating to the ninth century, thanks to library partnerships.
Archaeologists have discovered the remains of an early medieval woman, buried with lavish jewels on the campus of Canterbury Christ Church University in southern England.
A medieval scholar has discovered manuscript fragments of a twelfth century poem that were kept inside the binding of a sixteenth century book from an archive in Scotland
British courts have convicted four men in a plot to steal a treasure hoard dating back to the ninth and tenth centuries. 
Two people died roughly 100 years apart. Nevertheless, they were buried together. In boats.
A conference taking place in Thessaloniki, on 19-20 June 2020
The Getty Center Museum has opened its latest exhibition that focuses on the Middle Ages. Balthazar: A Black African King in Medieval and Renaissance Art opened yesterday and will run to February 16, 2020.
A new genetic study has revealed that early medieval Finland was inhabited by separate and differing populations, all of them influencing the gene pool of modern Finns