The economic decline of the church in medieval England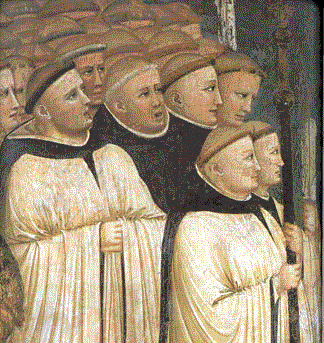 Clegg, Nancy W.
Master of Arts, SIMON FRASER UNIVERSITY, Department of Economics, July (1991)
Abstract
The rise of the nation state in England accompanied not! only the decay of the manorial system, but also the economic decline of the medieval English Church. This thesis examines the decline of the Roman Catholic Church in England from 1350 to 1536. Borrowing from the industrial organization literature, this thesis develops a model of reputation building and product quality consistent with the English experience in the later Middle Ages.
This thesis contends that the decline of the Church was precipitated by the Crown's attacks on the monasteries which
culminated in the Dissolution of 1536-1540. The monasteries responded to these attacks by reducing the amount of alms they distributed from the offerings collected from the laity. While this retrenchment has been widely viewed by social historians as a moral decay in the fabric of the Church, this thesis claims that it was simply the rational response of a wealth-maximizing firm to a threat to its future existence.
Consistent with this approach is the observation that as Church support for the poor declined, the state assumed responsibility for poor relief and the care of the sick and aged. By 1601, the Church no longer played any part in the provision of social services, and the rise of the nation state in England was complete.
Click here to read this thesis from SIMON FRASER UNIVERSITY