The Letters of Eljigidei, Hülegü, and Abaqa: Mongol Overtures or Christian Ventriloquism?
Aigle, Denise (French Institute for the Middle East – Damascus)
Inner Asia 7 (2005)
Abstract
This paper deals with the Great Khans and Ilkhans' letters, and with the question of their authenticity. Generally, these letters were written in Mongolian, but very few of the original documents have come down to us. The author analyses three letters sent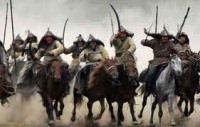 by the Mongols to the Latin West. This paper points out the leading role of the Eastern Christians in the translation of the letters, and their hope for an alliance between the Ilkhans and the Latin West. In these letters the Mongols emphasised the protection afforded to the Christians, the legend of Prester John and the possibility of returning Jerusalem to the Franks. But the offer of collaboration went unheeded.
Click here to read this article from Inner Asia