In the Roman world the status of doctor as doctor was never high. When he did achieve repute or rank, that usually depended not upon his practice of medicine as such, but upon the social or political connections that accrued to him from his success in it.
Since at least the Iron Age, and perhaps much earlier, Caucasia has been a cohesive yet diverse zone of cross-cultural encounter and shared historical experience. Despite their linkage by a web of interconnections which was as dense as it was durable, the peoples inhabiting the isthmus between the Black and Caspian Seas have seldom exhibited a conscious regional identity in their oral, written, and visual monuments.
The following is a survey of the main semantic variations of love in the Greek and Latin of the Church Fathers and the medieval Latin of Scholasticism
Byzantine late Middle Ages and Byzantine Renaissance (1204-1453) are two final periods in the culture and architecture of that 1141 year lasting Empire.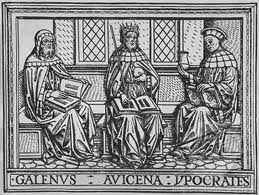 Medieval Islamic medicine has until now been studied primarily through its learned treatises. According to that theoretical corpus, written in Arabic, Islamic medicine mainly constitutes an elaborate systematization and synthesis of earlier Graeco-Roman sources.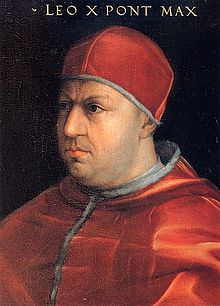 My charge is to say something about spolia that illuminates the theme "Rome: The Tide of Influence." "Influence" is another term requiring definition.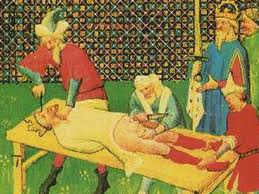 Hippocrates (5th-4th c. BC) was the first Greek medical writer to leave a written re- port on the changes in the voice of eunuchs…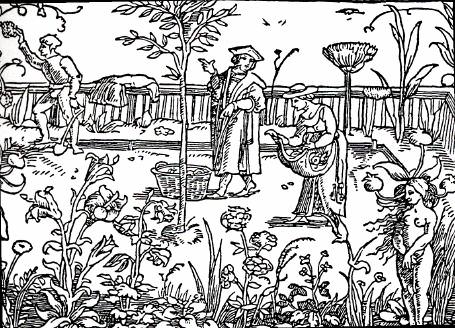 An interested student or scholar wishing to inquire about the essentials of herbalism in the Byzantine Empire likely will be led into the Greek texts on gardens, well illustrated by the Christian "dream garden" as published in Greek…
The aim of this article is to draw attention to a group of persenal names which occurs almost exclusively in the city of Barcelona in tilese decades around the year 1000, which may throw some additional llght on the range of externa1 cgntacts. The name in question is that of Greco.
How do the Greek Fathers deal with these two sometimes conflicting descriptions of creation? Some, most notably John Chrysostom, treat it at length.
These two different pedigrees could not be easily reconciled. The encounter of biblical and Neoplatonic angels produced one of the most crucial questions that theologians had to face in the second half of the thirteenth century…
The Judgement of Urines Canadian Medical Association Journal, v.159:12 (1998) Abstract An earnest physician of Renaissance England counted this as one of the…
What was kosher in Byzantium? Crostini, Barbara Eat, Drink and be Merry (Luke 12: 19): Food and Wine in Byzantium, Ashgate, (2007) Abstract The question…
Adelard of Bath and Roger Bacon: early English natural philosophers and scientists Hackett, Jeremiah M. Endeavour, Vol. 26(2) 2002 Abstract The image of Roger Bacon…
Biblical, mythical, and foreign women in the texts and pictures on medieval world maps Baumgartner, Ingrid The Hereford world map: medieval world maps and…
Astronomy and Compotus at Oxford University in the Early Thirteenth Century: The Works of Robert Grosseteste Dowd, Matthew F. PhD Philosophy Thesis, University…
Currency Change in Pre-millennial Catalonia: Coinage, Counts and Economics Jarrett, Jonathan Numismatic Chronicle, No.169 (2009) Abstract  Barcelona in the late tenth century was on…
Piracy as Statecraft: The Mediterranean Policies of the Fifth/Eleventh-Century Taifa of Denia Bruce, Travis Al-Masa ̄q, Vol. 22, No. 3, December (2010) Abstract The…
Orthodoxy on Sale: The Last Byzantine and the Lost Crusade By Silvia Ronchey Proceedings of the 21st International Congress of Byzantine Studies, London,…
The Letters of Eljigidei, Hülegü, and Abaqa: Mongol Overtures or Christian Ventriloquism? Aigle, Denise (French Institute for the Middle East – Damascus) Inner…
Theseus and the Fourth Crusade: Outlining a Historical Investigation of a Cultural Problem Nanetti, Andrea Indrik: Essays Presented to Sergei Karpov for his…
Latins and Franks in Byzantium: Perception and Reality from the Eleventh to the Twelfth Century Kazhdan, Alexander The Crusades from the Perspective of Byzantium…
God wills it: communitas, penance and ritual in the spatiotemporal of the First Crusade Dwyer, William Warren (California State University, Sacramento) M.A. Thesis, California…
Homosexuality in the Middle Ages Johansson, Warren & Percy, William A. Homosexuality in the Middle Ages (2009) Abstract Homosexuality in the Middle Ages…
WILLIAM OF TYRE AND THE BYZANTINE EMPIRE: THE CONSTRUCTION AND DECONSTRUCTION OF AN IMAGE Špoljarić, Luka MA Thesis in Medieval Studies, Central European University Budapest,…