The Judgement of Urines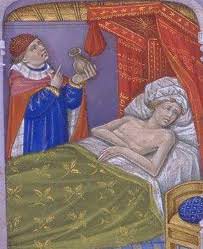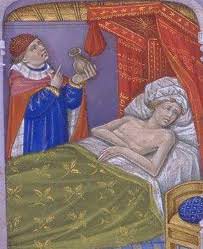 Canadian Medical Association Journal, v.159:12 (1998)
Abstract
An earnest physician of Renaissance England counted this as one of the minor benefits of urine. His other jottings concluded that it is an excellent fertilizer for apple trees — it improves the apples' taste, apparently — and does a fine job treating gout and many kinds of skin ailments. But the main virtue of urine, for Dr. Robert Record and all the physicians who practised in Europe and the Near East for the preceding 1000 years, was as a diagnostic tool. It was one of the few methods they had of studying the condition of a patient's interior organs. While the symbols of a modern physician are the stethoscope and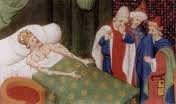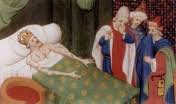 white coat, their medieval counterparts usually appeared in a long furred robe, proudly holding a flask of urine. The picture of Chaucer's "doctor of physik" in the most famous manuscript of The Canterbury Tales even shows the physician wielding his loaded urinal while on horseback — it was the easiest way to indicate his profession. The chief task and skill of early medicine lay in correctly "reading" a urine: arriving at a full diagnosis and competent prognosis by gazing studiously at an ample specimen.
Click here to read this article from the Canadian Medical Association Journal
✉Sign up for our weekly email newsletter!