The ancient and medieval Greek writers perceptions concerning the relationship between sexual characteristics and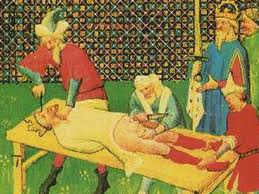 testicular volume
Athanasios Diamandopoulos, Pavlos Goudas, Demetra Patsy
HORMONES (2005), 4(2):117
Abstract
Physicians and scholars of antiquity were well aware that the function of the testicles of humans and animals was not restricted to the production of sperm alone but that it was directly related to sexuality and secondary sexual characteristics. This concept was the
natural conclusion of their observations on the macroscopical results of the removal of testicular tissue, i.e. castration, either accidentally or intentionally. In this paper we discuss the perception entertained by medical writers of ancient times as regards the relationship existing between the size of testicular mass and an individual's sexual characteristics. For the sake of simplicity, we have classified their views according to the number of testicles a man may have. Generally speaking, it was believed that there was a strong correlation between virility and the existence of no testicle at all, of half a testicle, one testicle, two testicles or even three testicles.
Click here to read this article from HORMONES
✉Sign up for our weekly email newsletter!