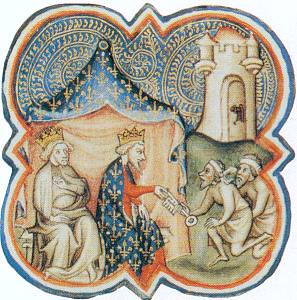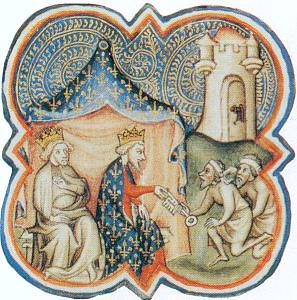 King and magnate in medieval Ireland: Walter de Lacy, King Richard and King John
Veach, Colin
Irish Historical Studies, Vol. XXXVII, No. 146, November (2010)
Abstract
While the reigns of England's Angevin kings, Henry II, Richard I and John, have sparked centuries of historical interest, the verdicts rendered have been as diverse as the times that produced them. Increasingly, historians have come to highlight the abrasiveness of Angevin kingship in general when discussing the great calamities of John's reign (including the loss of Normandy in 1204, Magna Carta, and the civil war of 1215–17), before recounting John's unique depravity. At the heart of each of these events lay a crisis of baronial loyalty, and, consequently, the king–magnate dynamic has been at the forefront of recent reinterpretations of the reigns of England's three Angevin kings. While many of the more infamous characteristics of this relationship have their genesis in Henry II's era, the military and financial imperatives of his sons' reigns exacerbated the situation.
Richard and John were both in chronic need of money in order to pursue their military objectives, and historians now portray them as being willing to push against the limits of medieval kingship in demanding the utmost service, or payments in lieu thereof, from their barons. As one historian vividly expresses it, 'the Angevin monarchs engaged in a gigantic shakedown of great landholders to extort excessive amounts of money, arbitrarily seizing barons' land without judgement if they failed to make payments or perform services.' This description depicts a predatory kingship, and both Richard and John have been charged by proponents of such a view with overburdening their greatest subjects.
Click here to read this article from Irish Historical Studies
✉Sign up for our weekly email newsletter!