Got Medieval?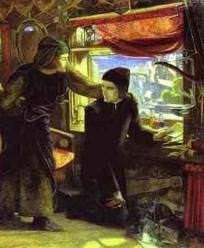 Dinshaw, Carolyn (New York University)
Journal of the History of Sexuality, Volume 10, Number 2, April (2001), pp. 202-212 
Abstract
In writing Getting Medieval
I tried to discern and work with personal and intimate motives of doing queer history, the deep desires for history that many queers (including me) feel. Years ago I began to feel such a desire to be able to extend somehow into the past, and I witnessed such desire in others, as expressed in passionate readers' responses to that land- mark of gay history, John Boswell's 1980 Christianity, Social Tolerance, and Homosexuality: Gay People in Western Europe from the Beginning of the Christian Era to the Fourteenth Century
. That book was infused with and energized by a 1970s post-Stonewall enthusiasm that triumphantly uncovered same-sex sexuality (as it turned out, a very '70s-style gayness) throughout the ages; but the desires for history that I noted and continue to note are not necessarily dependent on belief in or assumptions about an "essential" homosexuality across time. In Getting Medieval I discussed Michel Foucault's profound appreciation of Boswell's book as he configured and reconfigured his social constructionist History of Sexuality
project. From a later generation, a resolutely queer student of mine ("queer" meaning here that he is uninterested in self-replication, wary of the politics of visibility, and fascinated by "an attachment to the hidden, unknown, and irretrievable" in history writing) recently claimed:
As is true for many queers, my own relationship to my queer sexuality was first articulated not through a relationship with another body but rather through texts, specifically queer films and queer histories. I consumed such texts urgently. . . . I was looking for a way to be queer, for a way to fashion my own identity. Queer history is my queer past. . . . [D]oing queer history . . . constitutes a way of being queer, indeed a way of surviving as queered. Queer history is my queer present. 
Click here to read this article from the Journal of the History of Sexuality