He was born a peasant. Yet, through intelligence, political skill and uncommon good luck he came to be one of the most influential people in the Europe of his time…Pope Sylvester II.
Román Iberia became thoroughly Romanized early in its existenec. Spain adopted the law, the language, the culture, and eventually the religión of clas- sicat Rome. Moreover, Hispania produced some truly stellar figures in the arena of Latin scholarship, including Séneca, Lucían, Quintilian, Columella, and Prudentius.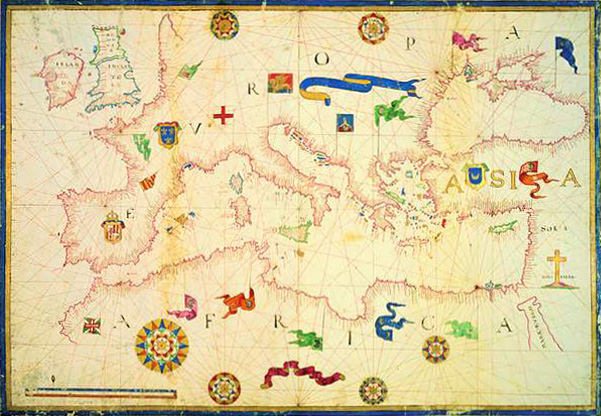 Our results confirm a general correlation between historical and genetic data: Iberia and Sicily are the regions with the highest MNA male legacy.
In medieval Iberia, particularly from the twelfth century onward, warfare took on some religious overtones. As a consequence, the prisoners of war that appear in the sources were for the most part defined by their religious status, as either Muslims or Christians.
How much were two women worth in 11th century Iberia? For the Vikings the price was a blanket of wolf skin, a sword, a shirt, three scarves, a cow and some salt.
Find is the oldest Jewish archaeological evidence discovered on the Iberian Peninsula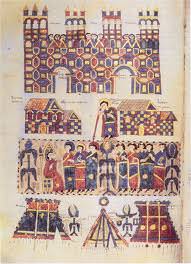 It is the end of the Roman period, however, that interests us most. What happened then is a model for the relationship between Church and state that has had an enduring and powerful influence.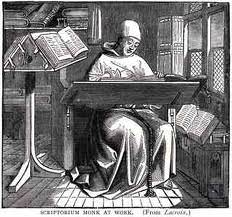 Studies on early medieval monasticism have gained ground in recent scholarship.1 However, despite earlier activity,2 interest in early western monastic rules has generally lagged behind.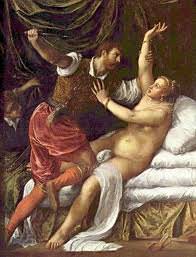 When one reads Medieval historiographic texts—whether written in Latin, Arabic or Romance—it appears that both the Moorish invasion and the Christian Reconquest of Spain are linked to a rape episode.
Cultural connections between Brittany and Aquitaine in the Middle Ages (10th – 13th centuries) : 'The Matter of Britain' and the 'Chansons de Geste Patrice…
Sunset in the Gardens of al-Andalus Abdu-Noor, M. Ikraam Nebula, 2.1, March (2005) Abstract The era of Muslim rule in Spain (early 8th century…
War financing in the late-Medieval Crown of Aragon Kagay, Donald J. (Albany State University) The Journal of Medieval Military History, Volume 6 (2008)…
This paper focuses on the Iberian state of Catalonia and its unique fiscal road to the battlefield during the fourteenth century.
Castle of Intellect, Castle of Force: The Worlds of Alfonso the Learned and James the Conqueror BURNS, S.J., ROBERT I. THE LIBRARY OF…
Music Associated with Santiago and the Pilgrimage Pederson,E.O. Perspectives on the Camino: A collection of essays on the Camino (2007) Abstract The Medieval…
Genoese trade networks in the southern Iberian peninsula: trade, transmission of technical knowledgeand economic interactions Porras, Alberto Garcıa  and Garcıa, Adela Fabregas (Departamento de Historia Medieval…
Conversion Anxieties in the Crown of Aragón in the Later Middle Ages RODRIGUEZ, JARBEL Al-Masa ̄q, Vol. 22, No. 3, December (2010) Abstract The…
Piracy as Statecraft: The Mediterranean Policies of the Fifth/Eleventh-Century Taifa of Denia Bruce, Travis Al-Masa ̄q, Vol. 22, No. 3, December (2010) Abstract The…
The assemblies of Alfonso VIII of Castile: Burgos (1169) to Carrión (1188) Cerda, Jose Manuel (Comision Nacional de Investigacio ́n Cient ́ıfica y Tecnolo…
Marriage across frontiers: sexual mixing, power and identity in medieval Iberia Barton, Simon Journal of Medieval Iberian Studies, Vol. 3, No. 1, March (2011)…
HISPANISMS IN THE LANGUAGE OF ISIDORE OF SEVILLE Maltby, Robert Hispania terris omnibus felicior: Premesse ed esiti di un processo di integrazione, Pisa…
RELIGION, WARRIOR ELITES, AND PROPERTY RIGHTS Hull, Brooks B. and Bold, Frederick Association for the Study of Religion, Economics, and Culture 2011 Annual Meeting Abstract In…
Whom did al-Ghazal meet? An Exchange of Embassies Between the Arabs From al-Andalus and the Vikings Pons-Sanchez, Sara M. Saga Book, Vol.28 (2004) Abstract…
APPROACHES TO THE STUDY OF MUSLIM AND JEWISH WOMEN IN MEDIEVALIBERIAN PENINSULA: THE POETESS QASMUNA BAT ISMA`IL Planteamientos metodológicos en el estudio de las…
Reasons for Political Instability in the Visigothic Kingdom in Iberia Bourassa, Gillian Washington College Review, Vol.15 (2007) Abstract Europe experienced significant changes during the…