As a geographic trope transposed to literary discourse, discovery remains closely linked to the desire for possession. Postcolonial criticism has sought to deconstruct the feminized and sexualized discourses of geographic places and spaces as objects of desire, invasion, and annexation.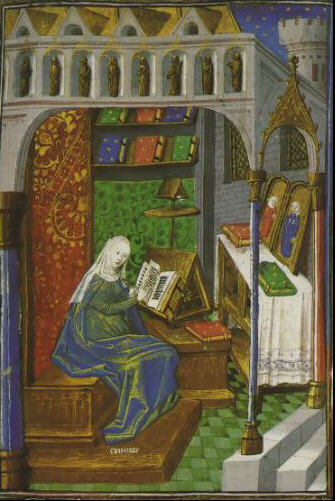 The Christian religion plays a most important role in the internalization and re-enforcement of patriarchy in the Western world. As will be seen later in this thesis, the relationship between a patriarchal God and his "children" is reflected in the relationship between the male head of the family and his wife, children and servants.
The discussion of gender in medieval literary criticism is generally considered
to be a relatively new field, having achieved real momentum only in the latter half of the twentieth century. However, since it was the early fifteenth century when Christine de Pisan wrote a response to Jean de Meun's Romance of the Rose, it cannot really be imagined that the medieval audience was too primitive to be fully aware of the subtext inside their stories.
Love, Mercy, and Courtly Discourse: Marguerite de Navarre Reads Alain Chartier Frelick, Nancy  (University of British Columbia) Mythes à la cour, mythes pour la four (2010).…
This thesis is the first study of the daughters of Henry II and Eleanor of Aquitaine which considers them in a dynastic context.
Drawing on recent work on the social history of the book and the politics of reading, this essay considers the texts under question as social products, whose meaning is not just determined by the author's initial intentions, but is further shaped in the process of production, dissemination, and reception as a result of negotiation among several parties in a given historical moment.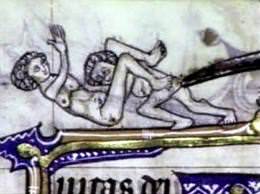 If painting a slightly less stark picture of gender inequality than the above account of total repression for women and total freedom for men, modern scholars generally assume that medieval European courts did not enforce the Christian prohibition against husbands' adultery.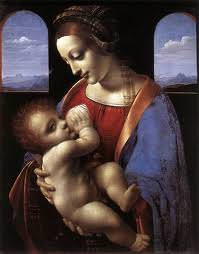 This simplification is frankly astonishing when one considers the complex, multivalent and inventive iconographic contexts in which full or partial nakedness appears in medieval art.
These days when chivalry is everywhere on the decline, and no one dares to tourney anymore, and all knights are cowards, women are all the more courageous in battle.'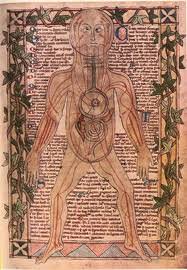 erhaps some help is to be found in the usual scholarly move of sur- veying the literature. What does the phrase mean in the rapidly increas- ing number of books with the body in the title-an increase only too apparent to anyone who walks these days into a bookstore?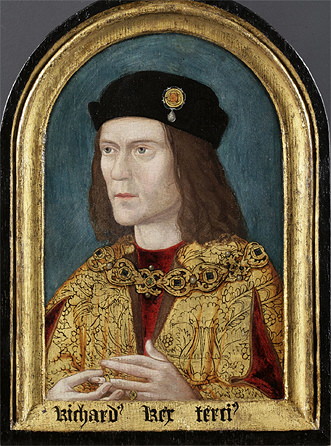 In recent years new biographies of great figures such as Margaret of York, Duchess of Burgundy have shed great light on key issues of English-European relations, while studies of Margaret Beaufort have redefined the political role of the women of this era.
To an early modern, nothing could be fully learned through a "hands off" approach. Heidi Brayman Hackel corroborates this with her book, Reading Material. Critical to early modern thoughts on comprehension was "taking note," a phrasing that carried the double implication of both noticing and annotating…
Through close reading and rhetorical analysis of numerous passages in the guide, this dissertation re-examines the importance of the body and authority in this work and notes the points at which the discourse of the Ancrene Riwle tends to place restrictions on its audience of medieval women religious.
This paper examined the role of Medb and Fedelm, the seer in the Táin. It focuses on this conversation between the seer and Medb.
Isolda Parewastell from Somerset, who was in Jerusalem in 1365, fitted into this fourteenth-century pattern. Despite the risks involved, women pilgrims were inspired by an instinct for travel and change, as well as by a sense of religious obligation and the hope of spiritual reward.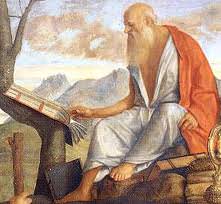 It is Jerome's hostility to women (and his suspicion and fear of them) that is usually emphasized. Some of my examples show evidence of this bias. But some of my examples also show a great warmth and sensitivity on his part to the women concerned in the passages, and I am inclined to attribute to St. Jerome a much more sympathetic and affectionate nature than does David Wiesen…
Central to the aims of this thesis is the question "how did Porete "fit" the religious landscape of her period?" A seeming obstacle to this pursuit are claims from within the scholarship that Porete did not "fit" at all, but was, rather, as an aberration amidst other female mystics of the period.
The methodological questions at stake are much more important and interesting. To quote the initial words of P. von Moos' monumental article, these documents represent a real challenge for medievalism.
Verbal interactions of female characters of Le Morte Darthur are analyzed in various instances of speech behavior, such as advice, apology, conflict managing, complaining, nagging and teasing.
Christine de Pizan's Enseignemens moraux: Good Advice for Several Generations Reno, Christine (VASSAR COLLEGE) Christine de Pisan: The Making of the Queen's Manuscript (2005)…
The Remarkable Role of Women in 16th Century French Basque Law Codes Frank, Roslyn M. and Lowenberg, Shelley (University of Iowa) Proceedings of the Western…
The main issue, then, is how Arthurian women characters have been portrayed throughout the centuries and the reasons for those particular ways of portrayal.
Herbal healers and devil dealers: a study of healers and their gendered persecution in the medieval period McPhee, Meghan Thesis: M.A., (History), California State…
Virginity and the married-virgin saints in Ælfric's Lives of Saints: the translation of an ideal Smith, Liesl Ruth Thesis: Doctor of Philosophy,Graduate Department…
Geoffrey Chaucer: Feminist Or Not? By Michael Carosone Published Online (2011) Introduction: Her name is Alisoun, but she is better known as "The Wife…