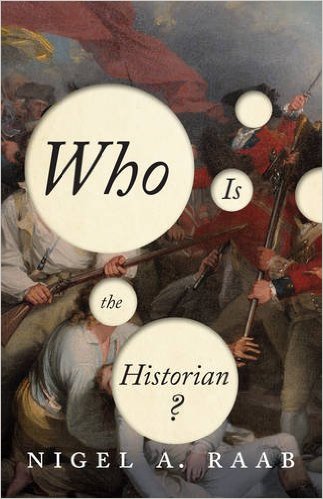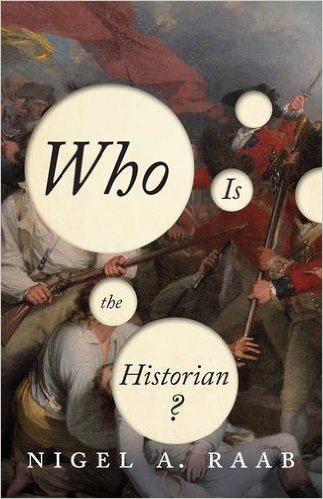 If you ask someone to picture a person who investigates the past for a living, it's almost guaranteed that they'll come up with an image more like Dr. Henry Jones than his more famous son, Dr. Indiana Jones. It can be awfully hard for someone with an interest in history to escape the tweed, or – perhaps more significantly – the firm ties to the ivory tower of academia. Enter Nigel A. Raab's new book Who is the Historian?
, an overview of the people who make up the study of history, what they do, and where they do it. Raab seeks to expand readers' perceptions of who historians are beyond the boundaries of book covers, and to illuminate the processes by which their work is made possible. It's a love letter to his field of study, and a gentle instruction manual for the next generation of scholars.
Who is the Historian? is divided into chapters which focus on the physical spaces in which historians work, their sources, their collaborators, the impact of the digital world, their ideal skill set, and the place of history in the world today. Meant to be an introduction for students who have likely not ventured beyond their own institutional libraries, Who is the Historian? outlines what it's like to work in an archive, for example, and what kind of historical study can be done outside of the conventional buildings full of papers. Raab emphasizes that historians require a community of people to lend support and ideas, and recognizes that this community is made up of people with a shared love of history, not just PhDs. He also poses important questions as to what the advantages and drawbacks to the digitization of primary sources are, as well as the place of historical study within a world that is creating history faster than we can study it. Raab accomplishes this by weaving in engaging personal narratives and stories of how other historians got to the point at which they could create their seminal works.
What I liked about this book was its continual focus on the importance of interdisciplinary work. Beginning historians may not initially see the relevance of looking at a novel or a garden (two of his examples) as pathways to historical inquiry, but Raab expertly draws the connections between what may spark our interest in an area of study, and how looking across disciplines makes us more likely to get closer to the whole picture of an era. I think that Raab's investigation of historical work on pop culture will go a long way to convincing students of the relevance of history, perhaps even more than his last chapter involving citizenship and society will. On the same grounds, though, I do have to disagree with his decision to add that some textbooks and the History Channel, "lull the user and provide a degree of satisfaction that requires little further investigation" (p.107). Raab's objective to help budding historians find their place in the discipline should include encouraging them to find ways to reach out to the world outside of the museum, including entertainment; chances are, the students he is addressing may easily have found themselves studying history because a textbook or a TV show sparked an interest. If we are trying to shed the tweed, we should encourage the creative thinking that is elsewhere exemplified in the book as what led to breakthroughs in our discipline.
Like any good book aimed at students should, Raab deftly inserts questions meant to steer his readers into practicing the type of inquiry essential to historical study, especially across disciplines and cultures. This subtle teaching is a valuable part of Who is the Historian? since it continually expands readers' thinking while demonstrating how these thought processes have been useful in previous cases. It also emphasizes Raab's overall point that historians are curious, always seeking interesting answers to interesting questions. In fact, Who is the Historian? is aptly dedicated "To curiosity". Rather than giving all the answers, this book encourages questions – the more, the better.
Who is the Historian? is ideal for second or third-year history students who have already become hooked on the discipline without yet being certain what their place in it will be. Nigel A. Raab's engaging style, starting with his own admission of uncertainty as a student, and his undisguised passion for history will be both a comfort and an inspiration for those who are looking for direction. His gentle instruction as to how to make yourself a better historian will likewise be a helpful tool for those who are just beginning to learn how to investigate the past. Who is the Historian? is available now from the University of Toronto Press.
~Danièle Cybulskie
Follow Danièle on Twitter: @5MinMedievalist