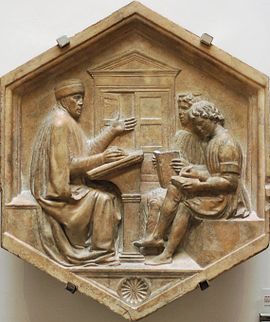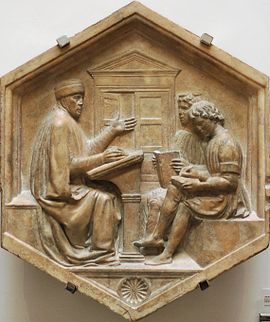 Latin Grammar in the Cathedral School: Fulbert of Chartres, Bonipert of Pécs, and the Way of a Lost Priscian Manuscript
Elöd Nemerkényi (Erasmus Institute, Notre Dame)
Quidditas: Journal of the Rocky Mountain Medieval and Renaissance Association, Volume 22 (2001)
Abstract
The starting point of the classical tradition in medieval Hungary is marked by a letter written by Bishop Fulbert of Chartres in Northern France to Bishop Bonipert of Pécs in Southern Hungary. In this letter, dated by its editor to 1023, Fulbert assured his colleague, Bonipert that he was going to send him one of his copies of Priscian: "Our son and your faithful servant Hilduin has told us of your gestures of charity toward us and dutifully stated that you would like one of our copies of Priscian. We are happy to send this by him, and whatever else you should ask of us we shall be most delighted to send you if we can; and if you should need and want us to, and if we are able, we ourselves shall most obediently attend you in person." The otherwise unspecified Priscian manuscript mentioned in Fulbert's letter is now lost. Departing from this evidence, however, it is possible to explore the implications of teaching and learning Latin in a recently Christianized country.
First of all, it is necessary to give an overview about the persons involved in this correspondence. A former disciple of Gerbert of Aurillac in the cathedral school of Reims, Fulbert was one of the greatest intellectuals of his time. He was bishop of Chartres between 1007 and 1029. Recalling his memories, one of the alumni of the cathedral school of Chartres, Adelman of Liège, called Fulbert Socrates in a letter to Berengar of Tours: "in the academy of Chartres under our venerable Socrates." Fulbert of Chartres had close connection with Abbot Odilo of Cluny who was in correspondence with King Stephen of Hungary in the late 1030s about relics to be sent to the altars of Hungarian churches.
Click here to read this article from Quidditas
✉Sign up for our weekly email newsletter!