From sultan to servant: in this collection of poems, Süleyman the Magnificent gives up all his powers to worship a girl "as tall as a cypress, with cheeks as red as roses". And what better decoration than ever-changing gold and pastel floral patterns?
When his beloved daughter told him she would get married, Lorenzo de' Medici, the greatest patron of Italian Renaissance culture, did not want to disappoint her. As a wedding gift, he commissioned a splendid manuscript as small as a postcard and as valuable as a jewel.
Its thousand pages are rich in everyday objects, farming tools, real and imaginary animals, which all conceal a hidden message!
A crowdfunding campaign has been launched by the National Trust for Scotland to preserve and bring to life one of the oldest surviving documents within the conservation charity's collection – a letter at Brodie Castle in Moray, written in 1312 by King of Scots, Robert the Bruce.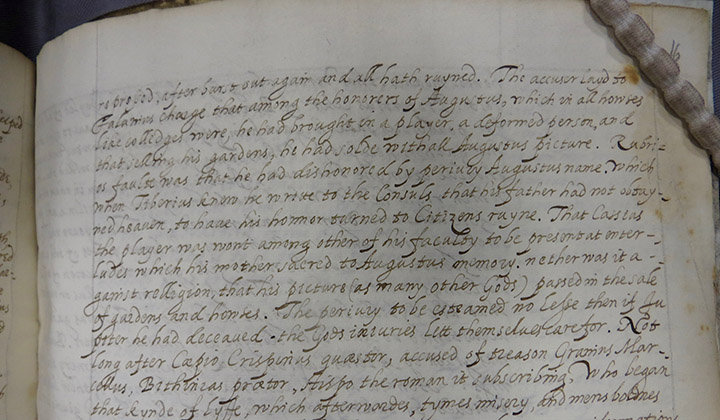 A manuscript written by Queen Elizabeth I of England has come to light in Lambeth Palace Library – the first such discovery in more than a century.
Scholars and aficionados can now search, download and study 160,000 pages of high-resolution, full-color manuscripts dating to the ninth century, thanks to library partnerships.
A medieval scholar has discovered manuscript fragments of a twelfth century poem that were kept inside the binding of a sixteenth century book from an archive in Scotland
In this talk Professor Rudy will consider the settings and circumstances by which readers learned to handle — and deface! — their manuscripts.
If you ever wondered how to transform metals into gold, this is the manuscript for you. Splendor Solis takes us into the world of 16th-century alchemy, and does so with a series of magnificent full-page miniatures abounding with mysterious symbols.
Manuscripts are a particularly good source of evidence for tracking language use in this context since they survive in far larger quantities than any other medieval textual witnesses.
When the Greek poet Aratus looked at the night sky, he saw mythological horses, centaurs, and heroes. Centuries after his death, an unknown artist brought his stories to life in a codex that became among the most famous astronomical manuscripts of the Carolingian Renaissance.
Sarah Fiddyment discusses the study of the biomolecular information that formed part of the biological history of manuscripts – the biomolecules found on the surface of these manuscripts that can reveal something about their history.
The miniatures of the diptych, dating back to around 1430, were so precious to Philip that he had to have them with him every time he said his prayers.
This is the story of a grieving father who loses his two-year-old daughter and finds her in a dream. The conversation between them, written in poetry at the end of the 14th century and immortalized in an illuminated codex, is unanimously regarded as one of the treasures of Middle English literature.
Imagine writing a readable text on the pages of a book the size of a matchbox. This is the task the bookmakers of the Psalterium Sancti Ruperti were entrusted with.
University of Birmingham researchers are calling for members of the public to help them transcribe one of the most important manuscripts of the Estoria de Espanna, a key medieval Spanish history.
This week, Facsimile Finder unveils one of the richest manuscripts of Carolingian art – the Lorsch Gospels – a volume that Charlemagne himself may have held in his hands.
The personal prayer book of Jeanne d'Evreux, Queen consort of France and Navarre, did not just provide spiritual support to the King's wife: it is also a masterpiece of Gothic illumination. Let's take a peek at some of its features in this video by Facsimile Finder.
This week, our friends at Facsimile Finder give us a taste of the Bedford Hours, considered by scholars to be one of the most astonishing examples of manuscript illumination from the late medieval period. Its countless, gorgeous illustrations and bilingual text were produced in several stages as the book passed from hand to hand throughout the decades.
Beowulf may be one of the world's most famous poems, but there's a lot more to its manuscript than this poem alone. This week, Danièle looks into the other content of the Beowulf manuscript, its history, and what makes it both unique and special.
The J. Paul Getty Museum has opened its latest exhibition, which looks at invention of printing technology in the 15th century gave rise to a rich cross-fertilization between mechanical innovation and painterly tradition.
Leiden University Libraries and Brill Publishers have launched Codices Vossiani Graeci et Miscellanei Online  – the digitized collection of famous Greek manuscripts and mixed Greek and Latin manuscripts of Isaac Vossius (1618-1689).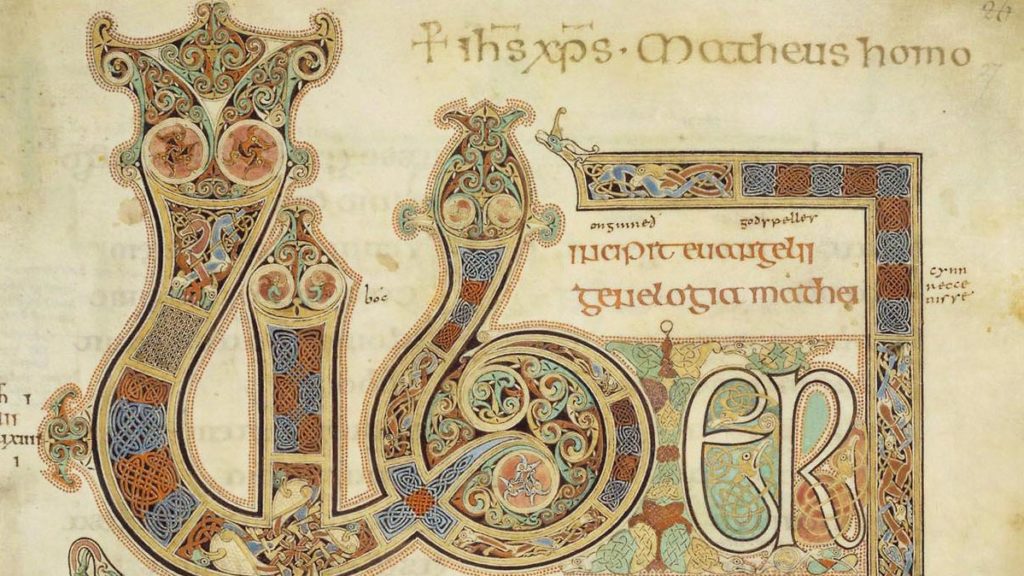 What I want to tell you today is that we are exceptionally fortunate to have as many books as we still do – medieval books have undergone many adventures across the centuries.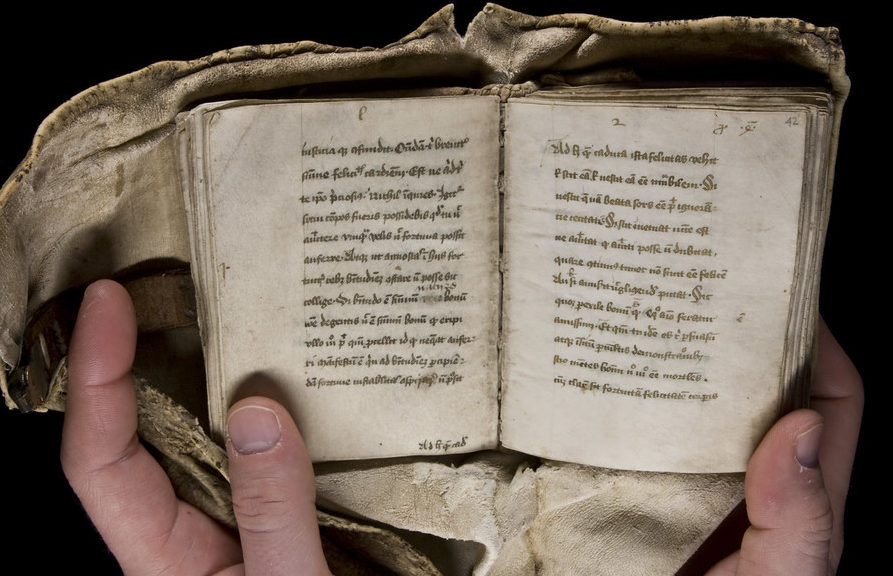 There have been various approaches applied to study and understand the nature of the late Medieval book, including historical, palaeographical and codicological methods, and yet, traditionally, little attention has been given to the book as a form of material culture, especially by archaeologists.
The Los Angeles-based museum will be showcasing a wide variety of illuminated manuscripts and printed books from April 30 to July 28, 2019.