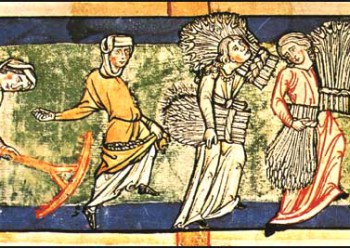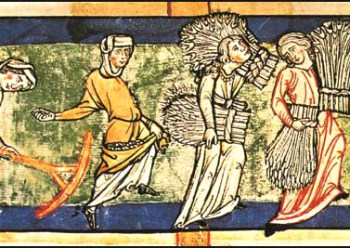 The Contours, Frequency and Causation of Subsistence Crises in Carolingian Europe (750-950)
Timothy P. Newfield
Crisis Alimentarias en la Edad Media: Modelos, Explicaciones y Representaciones (Milenio, Lleida, 2013), pp. 117-172.
Abstract
The subsistence crises of Carolingian Europe have been widely overlooked in modern histories of the early Middle Ages. Detailed treatment has yet to be given to the frequency and causation of food shortages, a spectrum of crises —ranging from annual periods of pre-harvest scarcity to full-blown famines— has yet to be explored, and the temporal and spatial contours of individual shortages have not been identified. This paper seeks to remedy these matters. It establishes definitions of two general categories of shortage —'famine' and 'lesser shortage'— and a method of diagnosing Carolingian crises as one or the other. It then maps the temporal and spatial contours of the twenty-two identifiable Carolingian crises as best as possible, before considering the frequency and causation of both famines and lesser shortages. The paper argues that food shortages were common in the Carolingian period, with a famine occurring at least once every twenty years and a lesser shortage no less than once every seventeen years, and that most episodes of epidemic hunger discernable in the written sources were clearly triggered by extreme weather, short-term climatic anomalies or other environmental shocks. Several major periods of shortage were clearly brought by a complex of climatic, environmental and biological phenomena.
While the underlying socio-economic and political context of the period must account for the vulnerability of mid eighth-through mid tenth-century populations to the vagaries of the natural world and the occurrence of subsistence crises, most shortages were exogenous to demographic and socio-economic systems in terms of their initial causation and cannot be explained, as some have suggested, in Malthusian terms. Malthusian pressures may have made particular regions more vulnerable to shortage than others, but most Carolingian shortages were clearly the result of agricultural catastrophes, widespread harvest failures caused by exogenous shocks to agrarian production. In Sen's language, they were at first the result of food availability decline (FAD). However, once FAD set in food entitlement decline (FED) undoubtedly served, in concert with FAD, to compound and perpetuate shortage conditions, as Carolin- gian evidence for price inflation and the hoarding of basic foodstuffs demonstrate, in addition, perhaps, to evidence for human migration, recourse to alternative foods and extra-legal entitlements (crime).
Click here to read this article from Crisis Alimentarias en la Edad Media