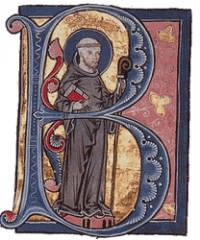 Charisma, Medieval and Modern
Gary Dickson (School of History, Classics and Archaeology, University of Edinburgh)
Religions: 2012, 3(3), 763-789
Abstract
Popularized by the mass media, Max Weber's sociological concept of charisma now has a demotic meaning far from what Weber had in mind. Weberian charismatic leaders have followers, not fans, although, exceptionally, fans mutate into followers. This essay aims to trace some of the dimensions of Weberian charismatic religious leadership in comparative perspective, medieval and modern. Examples include: preachers, "double charisma," professors, "collective charisma," religious radicals, the economy of charisma, transgressive sexuality, demagogues, living saints.
Introduction: The Heroic Individual and Max Weber's Charisma
Heroic figures have peopled the western imagination from Homeric and Virgilian epics to the Chanson de Roland and beyond. Thomas Carlyle's celebrated lectures of 1840 were devoted to Heroes, Hero-Worship, and the Heroic in History, which surveyed religious, literary, and political heroes. Carlyle's thesis that ―Universal History is at bottom the History of Great Men has long ceased to be persuasive, although variants of the idea have persisted ([1], pp. 1, 12). One example is Sidney Hook's protagonist in The Hero in History (1943)—the ―event-making individual‖ ([2], p. 229). But does historical significance determine heroic status?
Click here to read this article from Religions