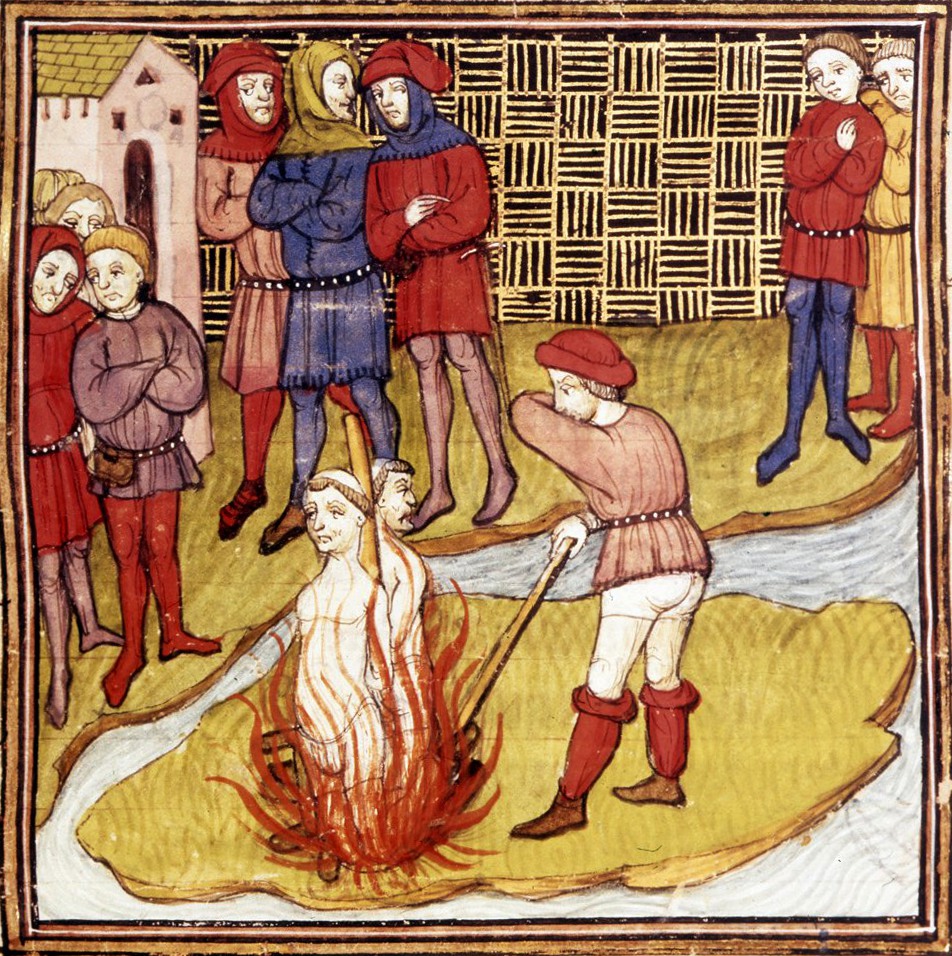 Although research on the concept of martyrdom during the era of the Crusades has gained considerable prominence, it has rarely been applied to the Knights Templar. This is surprising, as the Templars were the first military order and paved the way for a new monastic development; they were devoted to warfare only; and they, together with the other military orders, but unlike most Crusaders, established a permanent presence in the hostile environment of the Holy Land, consequently facing the threat of death both regularly and frequently.
Monk, exegete, political actor and reformer, Bernard of Clairvaux (1090-1153) was not just a man of his times; he was a man who shaped his times.
Popularized by the mass media, Max Weber's sociological concept of charisma now has a demotic meaning far from what Weber had in mind. Weberian charismatic leaders have followers, not fans, although, exceptionally, fans mutate into followers.
As perennial Christian ideals, virginity and chastity were frequent themes in medieval religious discourse. Male religious were frequently virgins and were expected to cultivate chastity; however, women not men were usually the focus of such discussions. But some monastic writers did draw on those models when considering their own spirituality, and it is worth knowing how they were understood and enlisted in those instances.
A man sworn to earthly nonviolence, poverty and obedience, he was the product of a knightly family; he envisioned himself and his monastic brethren as spiritual soldiers on the front lines of a cosmic war. Bernard explored themes of spiritual and earthly violence throughout his many compositions…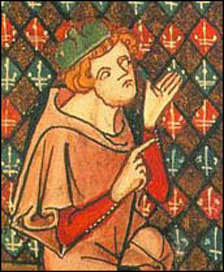 Of the many individuals in the twelfth century whose fame in their own time has reached down to ours, figures like Thomas Becket, Frederick Barbarossa and Bernard of Clairvaux, there is no one whose fame surpassed that of Master Peter Abelard and no figure more public. Indeed, fame was something Abelard coveted, something he consciously built.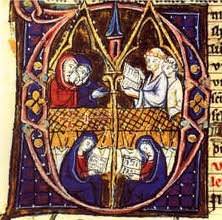 The origins of the Beguines can be traced to two important medieval religious reform movements: monastic mysticism and the vita apostolica, or "apostolic life."
Bernard of Morlaix was a monk of the order of Cluny who flourished around 1140. Excerpts from one of his poems appear in some anthologies of medieval Latin verse1 and he is briefly noticed in some works on the twelfth-century renaissance, but he has received little critical attention and only one of his poems has been translated from the Latin.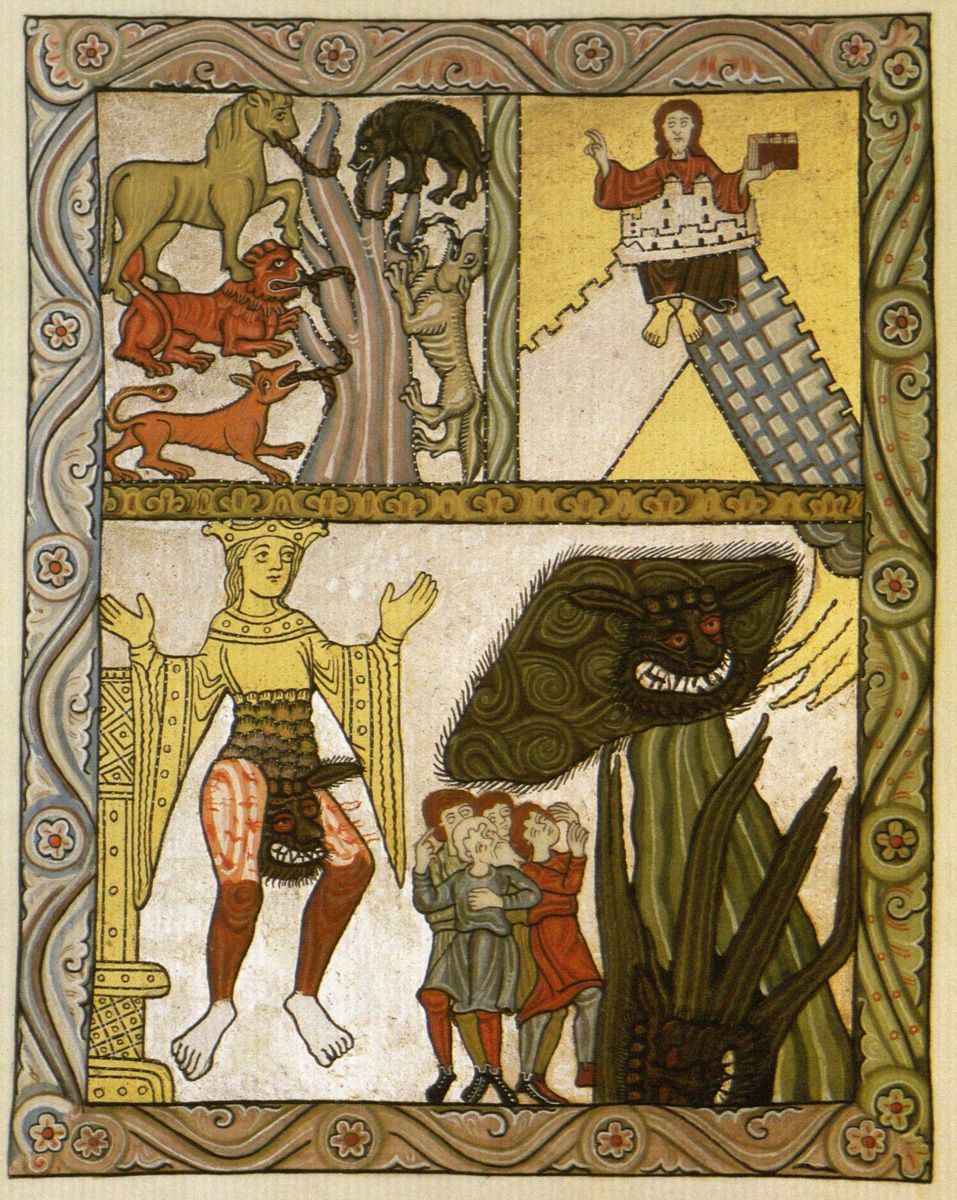 The image thatis the subjectof this essay is one of thirty-five miniatures that once illuminated the lost Rupertsberg manuscript (Wiesbaden, Hessisches Landesbibl., MS 1, ca. 1165-75), a deluxe copy of Scivias.
The meteoric rise of the Poor Fellow-Soldiers of Christ and the Temple of Solomon (more commonly known as the Knights Templar) and their equally swift fall has fueled fanciful tales and scholarly research. The order promoted their mythological origins and the extreme charges leveled against them by Philip IV of France (1285-1314) created an atmosphere of speculation.
The figure of Melchizedek, 'king of Salem' and 'priest of God Most High',was less prominently featured in political writings than Saul, David, Solo-mon, and other biblical rulers.
This essay looks back quite a few years-certainly to before the time the living can remember-to the mid-twelfth century, an era that some have marked as the dawn of the modern legal profession in Western European culture.
Sisters Between Gender and the Medieval Beguines Stoner, Abby Ex Post Facto: Journal of the History Students at San Francisco State University, Vol.5:2 (1995)…
Historia calamitatum is closer to autobiography than to any other genre, despite its being structured as a letter. T
The Papacy, Crusading, and the Jews in the Central Middle Ages By Rebecca Rist Paper given at the 46th International Congress on Medieval…
Militia and Malitia: The Bernardine Vision of Chivalry By Areyh Grabois The Second Crusade and the Cistercians, edited by Michael Gervers (New York,…
Using writings from Bernard of Clairvaux and other religious and secular writers of the time, this thesis will examine how the crusades were originally meant to redeem Europe from its violent nature, not to extend that violence.