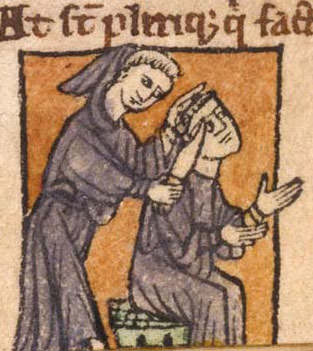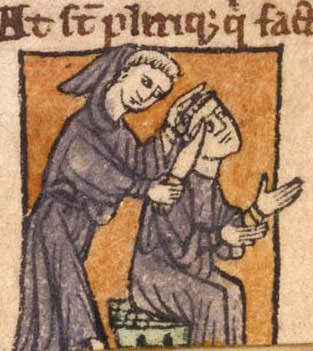 Basan and Bata: The Occupational Surnames of Two Pre-Conquest Monks of Canterbury
Tracey-Anne Cooper
Kent Archaeological Society: PAPER No. 012,
Abstract
As hereditary surnames were not common in Anglo-Saxon England, men of the same name were differentiated by sobriquets based on their place of origin, a physical characteristic or occupation. This article argues that Eadui Basan and Aelfric Bata, two eleventh-century monks of Christ Church, had sobriquets, in Latin of fashionable obscurity, that reflected their occupations within the monastic community.
Eadui Basan and Ælfric Bata were probably active at Christ Church contemporaneously in the first quarter of the eleventh century. The former was a prolific scribe and the latter a schoolmaster, redactor and author. Both were given, or adopted, sobriquets, which this paper will argue were based on rare medieval Latin words, and, perhaps most importantly, provide early examples of occupational surnames. Eadui Basan came to the attention of modern scholars, in 1971, due to the palaeographical skills of T. A. M. Bishop. Bishop was able to find eleven examples of Eadui Basan's 'deliberate hand' in charters and manuscripts related to Christ Church, Canterbury. Perhaps the most notable of these is the Arundel Psalter datable to between 1012 and 1023, which Richard Pfaff describes as 'not only a one-man but a very individual production'. Eadui did not simply copy the text of the Romanum version of the Psalter but later also made corrections to bring it into conformity with the Gallicanum version and he even provided the illuminations. His status as a pre-eminent scribe of Christ Church is confirmed by his having penned the forged re-foundation charter of that house, dated 1006. He wrote this onto blank leaves between the gospels of Luke and John in a then century-old continental Gospel book given to Christ Church by King Æthelstan.
Click here to read this article from Kent Archaeological Society