A medieval ring from the late 9th to mid 10th century, discovered in central Poland, has been been revealed to be one of the earliest Christian artefacts found in that country.
A high-resolution georadar has detected traces of a ship burial and a settlement that probably dates to the Merovingian or Viking Period at Edøy in northwestern Norway.
Radiocarbon dating (ca 1000–1100 AD) placed this cemetery in the High Medieval period and was likely associated with the nearby tepa.
Archaeologists have discovered the remains of an early medieval woman, buried with lavish jewels on the campus of Canterbury Christ Church University in southern England.
Two people died roughly 100 years apart. Nevertheless, they were buried together. In boats.
Archaeologists have discovered the remains of sixth-century Byzantine church near Jerusalem. Dedicated to an unnamed "glorious martyr", the site is decorated with spectacular mosaic floors and Greek inscriptions.
During excavations of the Iron Age ringfort of Sandby borg (AD 400–550), the remains of twenty-six unburied bodies were encountered inside and outside the buildings.
A set of hammer and nails dating back 1,400 years ago was discovered in northwestern Israel last month, during an archaeological dig of a Byzantine-era Jewish settlement.
An archaeological excavation undertaken within the walls of the Tower of London, just outside the main entrance of the Tower's historic Chapel of St Peter ad Vincula, has uncovered the remains of two people an adult female and a young child, who were buried about 500 years ago.
Norwegian archaeologists have uncovered an extremely rare find: a mortuary house in the middle of a Viking Age grave field on Vinjeøra in Hemne municipality in central Norway.
This thesis tackles a globally significant issue in archaeology and palaeoecology that is subject to fierce and long-running debate – how best to synthesize large sets of radiocarbon (14C) dates to determine the most accurate and precise age ranges for key events in history.
I might have called this paper a Tale of Two Cities for that certainly what it is – a tale of two very different cities and how they contribute to our understanding of the Crusader period and the Latin East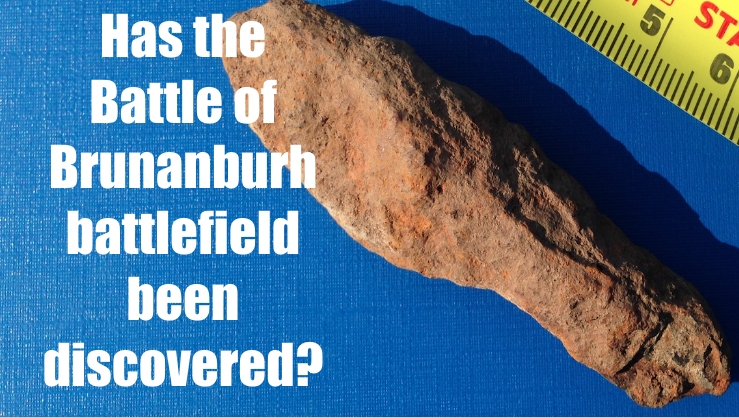 The famous medieval battlefield has been lost for centuries. Has new archaeological research discovered the site?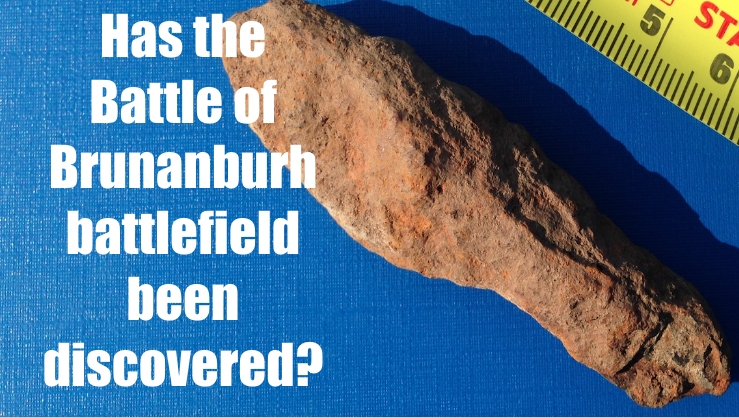 The famous medieval battlefield has been lost for centuries. Has new archaeological research discovered the site?
The Tarbat Medieval Burials Project has been launched in northern Scotland, which will examine a set of burials from the 15th century.
Archaeologists and those studying human remains from the Middle Ages and other periods may soon have a new method to examine bones, which will leave these remains undamaged. 
Archaeologists working at Bradwell Abbey in central England have unveiled a stone carving of Eleanor Aquitaine, dating back to the 12th century.
An archaeological dig in Milan has uncovered the remains of a young man who suffered massive injuries, likely caused by torture and execution while being 'broken on wheel'.
The wreck of a fifteenth century warship has been excavated on the seabed of the Baltic Sea off the coast of southern Sweden. Among the items found has been an early firearm and a beautifully formed drinking tankard, with a crown-like engraving.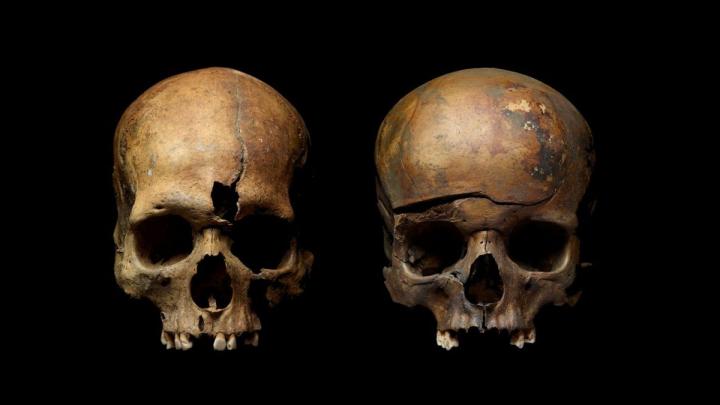 In the winter of 1238 a Mongol army sacked the Russian city of Yaroslavl, part of its conquest of the region. Researchers have now been able to examine a mass grave from that attack, and used genetic research to identity three members from the same family.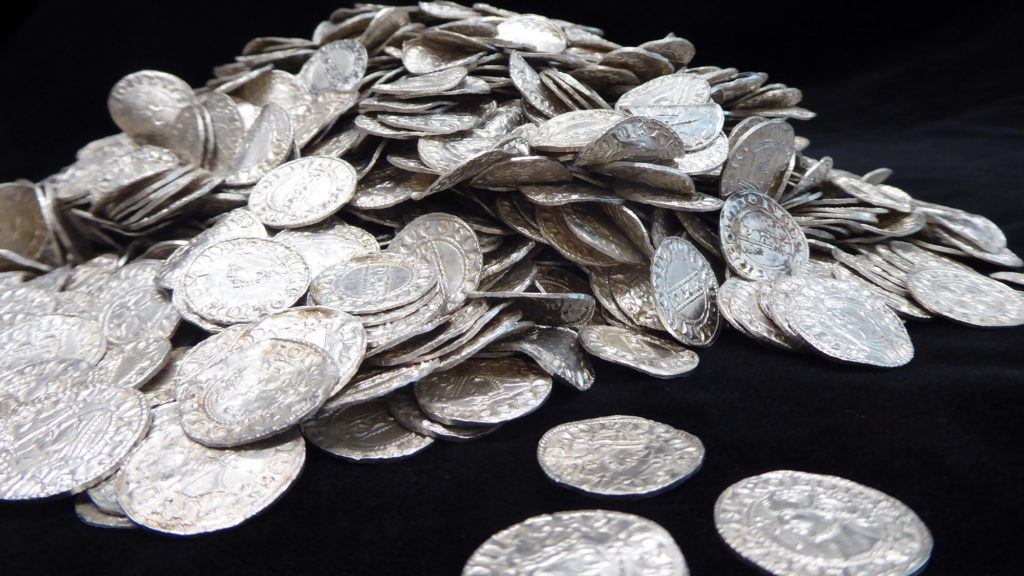 A massive hoard of over 2500 coins dating back to the eleventh-century has been discovered in southwestern England. It represents the largest discovery of coins from the period following the Norman Conquest in 1066, and preliminary estimates are valuing the hoard at £5 million.
People in Croatia during the fifth to sixth centuries may have deliberately made cranial modifications to indicate their cultural affiliations, according to a study published this month in PLOS ONE. 
Used as a propaganda tool by the Nazis and Soviets during the Second World War and Cold War, the remains of a 10th century male, unearthed beneath Prague Castle in 1928, have been the subject of continued debate and archaeological manipulation.
Researchers confirmed that the Black Death epidemic in the mid-14th century did not reach Poland; agricultural production remained at a stable level during that time.
One of the first stone churches built in England has been unearthed, revealing details of early Christianity in England and connections between Anglo-Saxon Kent and the Kingdom of the Franks.