Medieval Feminine Humanism and Geoffrey Chaucer's Presentation of the Anti-Cecilia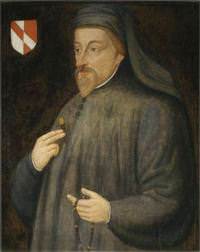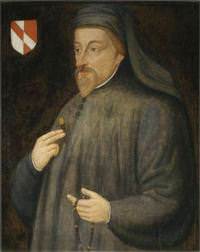 Flewellyn, Meghan (University of New Orleans)
Master of Arts in English, University of New Orleans, Paper 998, December 20 (2009)
Abstract
Perhaps due to its seemingly straightforward religious nature, the Second Nun's Cecelia Legend in The Canterbury Tales
is often dismissed by scholars and readers alike. However, through analyzing Chaucer's earlier analogues, it becomes apparent that Chaucer has left out key pieces of the Life of Saint Cecelia. These omissions can be explained as attempts to illustrate the humanistic beliefs of both St. Augustine and Christine de Pizan. Further, the etymology of key words which appear in the "Second Nun's Prologue and Tale" help to reinforce the satire which Chaucer creates. Chaucer has deleted the humanism from the Saint Cecelia Legend in order to illustrate the potential for the corruption of female virtue.
Medieval Feminine Humanism and Geoffrey Chaucer's Anti-Cecilia While numerous scholars have conducted research on The Canterbury Tales, some tales have been studied more thoroughly than others. Chaucer scholars and casual readers seem to prefer the Chaucer stories with themes, such as sexism and racism, that are most familiar today. Often, the bawdier the Tale, the more critical work there is to be found. However, each tale is meant to function both independently as well as in terms of The Canterbury Tales as a whole. Therefore, to dismiss or ignore any tale is detrimental to the understanding of the entire Canterbury Tales. In particular, scholars have overlooked the Second Nun's Prologue and Tale, probably because early scholars thought Chaucer wrote what became the Second Nun's Tale, his telling of the life of Saint Cecelia, before the rest of the Canterbury Tales and that either Chaucer or later scribes merely placed the tale in the Canterbury Tales to fill up space (Benson xxxii). Although there has been an increase in scholarly work about the tale in the past thirty years, aspects of the tale need further critical attention.
Click here to read this thesis from University of New Orleans
✉Sign up for our weekly email newsletter!