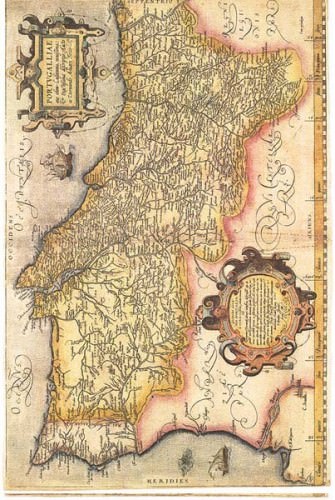 Portuguese ecclesiastics and Portuguese affairs near the Spanish cardinals in the roman curia : 1213-1254
By Maria João Branco
ENCONTRO INTERNACIONAL "CARREIRAS ECLESIÁTICAS NO OCIDENTE CRISTÃO, SÉC. XII-XIV" (Lisbon, 2006)
Abstract: This article aims at exploring the origins and repercussions of the relationship of the Portuguese Ecclesiastics who accompanied and advised the first Portuguese Kings with the two most influent Spanish Cardinals at the Roman Curia, in the years between 1213 and 1254: Pelayo Gaitán and Gil Torres. Starting with the 1218 grant of the royal tithes to the Portuguese dioceses, in which cardinal Gil is mentioned three times, this article tries to assess the possible origins of the relationship of Gil and the Portuguese ecclesiastics at that time, and to analyse the importance of both him and Pelayo in the causes dealt with in Rome, during the years 1212-1216, in order to solve the question between the King and his sisters. It then proceeds by looking at the remaining evidence related to the causes audited by Gil and Pelayo concerning Portugal and the remaining Iberian Kingdoms, and by trying to see how the composition of the "houses" of both Cardinals might help to reflect the turn of events in the future, namely the contested and disputed elections in Lisbon, in 1233, the accession of Tiburtius to Coimbra's episcopate, the almost general "take over" of the Portuguese episcopate, in the 30s of the thirteen century, by canonists who had been close to these cardinals and the Roman Curia, and the deposition of Sancho II in 1245, at Lyons where cardinal Gil Torres and a relevant number of those present in 1218 were again together.
Click here to read this article from Universidade Católica Portuguesa
✉Sign up for our weekly email newsletter!