The Concept of Purgatory in England
Machen, Chase E.
Dissertation Prepared for the Degree of DOCTOR OF PHILOSOPHY, UNIVERSITY OF NORTH TEXAS, August (2010)
Abstract
It is not the purpose of this dissertation to present a history of Purgatory; rather, it is to show through the history the influence of purgatorial doctrine on the English lay community and the need of that community for this doctrine. Having established the importance this doctrine held for so many in England, with an examination of the chantry institution in England, this study then examines how this doctrine was stripped away from the laity by political and religious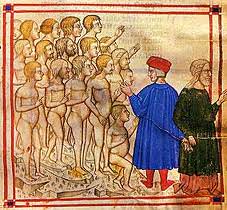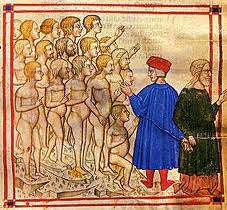 reformers during the sixteenth century. Purgatorial belief was adversely affected when chantries were closed in execution of the chantry acts under Henry VIII and Edward VI. These chantries were vital to the laity and not moribund institutions.
Purgatorial doctrine greatly influenced the development and concept of the medieval English community. Always seen to be tightly knit, this community had a transgenerational quality, a spiritual and congregational quality, and a quality extending beyond the grave. The Catholic church was central to this definition of community, distributing apotropaic powers, enhancing the congregational aspects, and brokering the relationship with the dead. The elements of the Roman liturgy were essential to community cohesiveness, as were the material and ritual supports for this liturgy. The need of the community for purgatorial doctrine shaped and popularized this doctrine.
Click here to read this dissertation from the UNIVERSITY OF NORTH TEXAS