The countries of Russia and Ukraine can trace their history back to the Middle Ages. Here are five videos to explain the development of various medieval states in that region.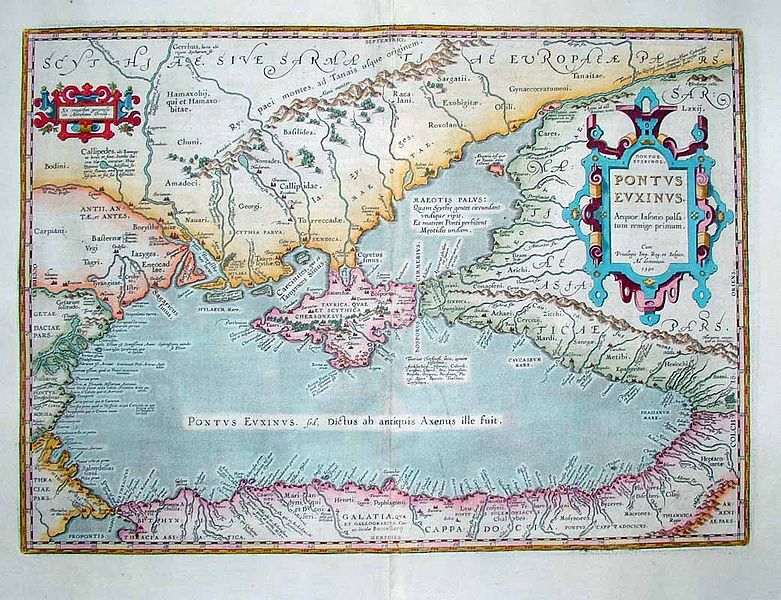 By the middle of the 15th century, in Eastern Europe instead of one dominant imperial power there were newly rising states which eventually came to compete for supremacy over the whole region
The purpose of the present article is publication and analysis of the content of the map of the Crimea, practically unknown in Ukraine, which is a part of the map of the South Sarmatia of 1526 by 'the father of the Polish Cartography' Bernard Wapowski.
This article focuses on one aspect of the contestation in history writing between Ukraine and Russia; that of the medieval state of Kyiv Rus.
This article surveys the history of Kyiv Rus within the realm of nation building, identity and historical myths.
This paper looks at the Mongol Empire's impacts on Russia in terms of religion, art, language, government, and the ultimate rise of Moscow.
Despite their isolation and poverty, the Slavic plowmen succeeded in settling this unforgiving region, expanding their numbers, and, most importantly, creating the beginnings of a trading network along the many rivers of the region—the western Dvina, the Volkhov, the northern Dvina, and the Dniepr and its tributaries.
Before the advent of Christianity, the European population practiced various forms of paganism. Pagan beliefs were not centralized or codified; they exhibited specific regional characteristics that developed within relatively small territories (Afanas'ev). Slavic cities had differing pantheons comprised of deities whom the inhabitants considered to be most important.
On the one hand, stories (particularly fables) have been de- rived from already existing proverbs, from antiquity up to early modern times. On the other hand, a story in its summarised form can live on in a proverb or an idiom, even if the knowledge of this story has been forgotten for a long time.
A Reconstruction of the Flora and Vegetation in the Central Area of Early Medieval Kyiv, Ukraine, Based on the Results of Palynological Investigations…
Women's Clothing in Kievan Rus La Rus, Sofya Kies, Mka Lisa Medieval Textiles, Issue.27 (2001) Abstract Women's clothing in 10th to 15th century Rus', as…
The Struggle over control of Kiev in 1235 and 1236 By Martin Dimnik Canadian Slavonic Papers, Vol.21 (1979) Introduction: The  years 1235 and…
A thousand years ago, in 988, the Slav principality of Kievan Rus', or Kievan Russia, came into being as one of a cluster of Christian States in Europe
Standards of Living, Order, and Prestige:  Public Facilities in Early Fifteenth-Century Lviv (Lemberg) By Rostyslav Paranko Medium Aevum Quotidianum n.42 (2000) Introduction: This contribution is…