This thesis provides a translation of a portion of La Chronique de Morée, one of the remaining French texts from a period just following the Fourth Crusade (1202-1204).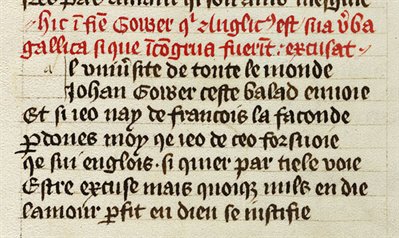 One of the more obvious syntactic changes in the development of the Romance languages involved a switch in basic word order from the Latin SOV to the Romance SVO, a change still underway in early Old Romance. I
In this paper, I will show how Nicolette is constantly, deliberately, changing, in appearance and identity, from the beginning of the story, and how she is thus Izzard's action transvestite.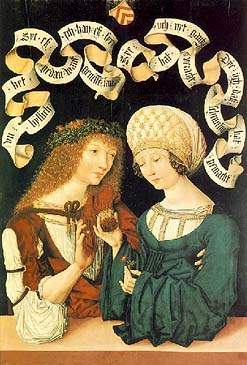 French royal courts in the late twelfth century were absolutely smitten with love. Troubadaours traveled from place to place reciting stories of knights and the ladies they wooed.
Comparing the Book of John Mandeville with Jean de Jeanville's Vie Saint Louis and William of Rubruck's Journey, this chapter argues that cosmopolitan perspectives in these texts seem to emerge in spite of rather than because of their contacts with other cultures.
This paper deals with the development and the use of subject pronouns in Portuguese and discusses the question of whether or not Brazilian Portuguese is a language which is losing its null subject property or which has already lost it
Scholarship on Amis and Amiloun has generally been divided into two critical schools. The majority of critics have read the work as an exemplar of perfect friendship, overlooking (or ignoring) any trace of homoeroticism, citing the possibility itself as anachronistic, or explaining away its presence by offering historical or theoretical justification for intimacy among medieval men.
"Yes by Saint Patrick …. Touching this vision here It is an honest ghost, that let me tell you" (Hamlet, Act I, Scene 5)
Since we have melodies for both songs, the question of what "feminine" voices we are hearing is a musi- cal as well as a poetic issue.
William of Tyre's account of the history of the Crusades stops suddenly in 1184. As he lays down his pen he is in despair at the inevitable outcome which he foresees for the struggle with Saladin. It was fortunate for him that he did not live to see the triumph of Saladin at Hattin and Jerusalem. William's judgement of Saladin, there- fore, is one of fear and admiration but he is also able to criticize his faults, especially his ruthless ambition.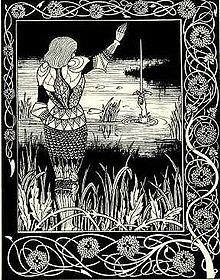 Even if we cannot accept the claim made by Geoffrey in his introduction that his putative source was 'attractively composed to form a consecutive andorderly narrative', he certainly made extensive use ofWelsh genealogies andking-lists.
I will examine two forms of transformation, the werewolf transformation and the monstrous human transformation, both of which feature shape shifters who presumably cannot be trusted
The larger fragment is a section of text from the Chanson de Guillaume, one of the earliest surviving Old French texts, known until now in only one manuscript. The smaller fragment comes from a manuscript of Foulque de Candie, a late twelfth-century poem.
This essay examines twenty six synonym pairs in English, looks at their etymology and briefly explains where they come from and how they work in a sentence.
This monograph examines the medieval French translation/adaptation of Virgil's Aeneid. The work employs Relevance Theory, second language pedagogy and hermeneutics in its analysis.
Busby's conclusion with regard to Old French fabliaux might just as well apply to Middle Dutch tales: "Reading fabliaux in their manuscript context reveals an important aspect of their significance for early readers or listeners which would otherwise remain concealed."
This paper examines representations of fear inspired by battle tactics: when do the Franks imagine they have terrified the Saracen?
It might of course be argued that the comfort for this torture that Christine receives by God's grace draws attention away from the cruelty of her punishments…
The pull toward the taking of personal vengeance is at least as evident in the medieval West as at other times and in other places. It is, indeed, a staple theme of entertainment literature.
The status of French in medieval England: evidence from the use of object pronoun syntax Ingham, Richard (UCE Birmingham) Vox Romanica 65 (2006)…
Odo of Bayeux At War: Linking The Bayeux Tapestry And "The Song Of Roland" Jameson, Carl (University of Delaware) Thesis: B.A., University of…
The 14th-century text Ovide moralisé will be translated into English by Dr. Sarah-Jane Murray, of Baylor University. She has received a $210,000 grant…
Sir Launfal may follow the footsteps of its ancestor, but probably with a different intent.