We can examine in their works if there are any mentions of homosexuality, and, more importantly, whether these mentions bear a strong marking of late medieval English society. Do the four authors take different approaches to the subject? Do they take approaches at all, or do they omit any mention of homosexuality?
The Ray Smith Symposium in Syracuse University's College of Arts and Sciences continues its yearlong examination of "Sex and Power from the Middle…
The main issue, then, is how Arthurian women characters have been portrayed throughout the centuries and the reasons for those particular ways of portrayal.
This study focuses on homosexuality among men in Islamic society in general and al-Jahiz and his generation in particular.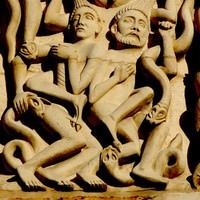 The study of homosexual, lesbian and bisexual relations during the Middle Ages is a new area of research, with some of the first important books on the topics being published in the late 1970s/early 1980s.
ADDRESSING THE ISSUE OF LESBIANISM IN A GENERAL COURSE ON WOMEN IN THE MIDDLE AGES Huot, Sylvia Medieval Feminist Newsletter, Volume 13, Issue…
Homosexual sex was widespread in the Middle Ages and there is abundant information on what church writers and secular legislators thought about it. Shoddy or partisan scholarship and a distinctly modern disdain of homosexuals by scholars until recently marked much of the discussion of the history of this medieval homosexuality.
Homoerotic Liasons among the Mamluk Elite in Late Medieval Egypt and Syria By Everett K. Rowson Islamicate sexualities: translations across temporal geographies of…
Queer Vikings? Transgression of gender and same-sex encounters in the Late Iron Age and early medieval Scandinavia By Sami Raninen SQS, Vol.2 (2008)…
THE HETEROSEXUAL SUBJECT OF CHAUCERIAN NARRATIVE Dinshaw, Carolyn Medieval Feminist Newsletter, Volume 13, Issue 1 (1992) Spring 1992 Abstract "I'm not sure what…
GAY STUDIES AND FEMINISM: A MEDlEVALIST'S PERSPECTIVE Gaunt, Simon Medieval Feminist Newsletter, Volume 13, Issue 1 (1992) Spring 1992 Abstract Simon Gaunt and…
The charge of sodomy was unique because it was a crime of personal moral failure, rather than an organizational heresy which could threaten state authority.
Female Sodomy: The Trial of Katherina Hetzeldorfer (1477) By Helmet Puff Journal of Medieval and Early Modern Studies, Vol. 30, No. 1 (2000)…
The myth of lesbian impunity: capital laws from 1270 to 1791 By Louis Crompton Journal of Homosexuality, Vol.6 No.1-2 (1980-81) Abstract: The standard…
On Lesbian and Gay/Queer Medieval Studies By David Lorenzo Boyd Medieval Feminist Forum, Vol.15 No. 1 (1993) Introduction: A graduate student sitting next…
Between Monks: Tales of Monastic Companionship in Early Byzantium By Derek Krueger Journal of the History of Sexuality, Volume 20, Number 1 (2011)…
The transformation of homosexual Liebestod in sagas translated from Latin Ashurst, David Saga-Book (2002) Abstract The focus of this article will be on…
Homosexuality in the Middle Ages Johansson, Warren & Percy, William A. Homosexuality in the Middle Ages (2009) Abstract Homosexuality in the Middle Ages…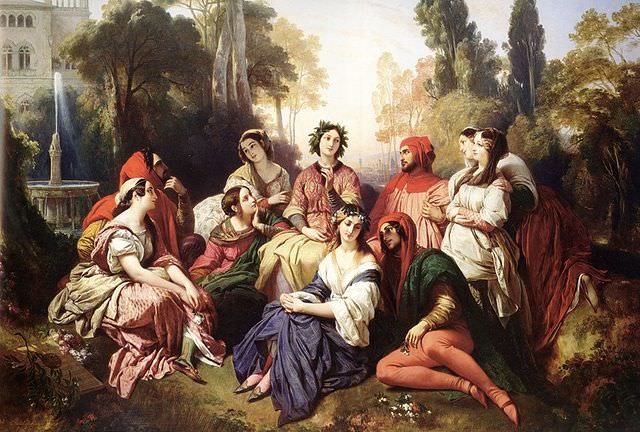 This dissertation compares representations of women in erotic triangles. I contend that despite the stability implied by the triangular shape, the erotic triangle can be made unstable through women's language.
Foreshadowing the medicalization of homosexuality in nineteenth-century Europe, lesbianism in the medieval Islamicate medical tradition seems to have already been regarded as a medical category (though not a deviant one) requiring specific treatment, namely rubbing.
Moreover, the anchoritic cell provided something that the majority of medieval households did not have – a private space. This space was specifically female, specifically female-controlled, and specifically eroticized.
Vagantes Conference Bruce Vernarde (Pitt U) "Salvation, Sex,  and Subjectivity" In 1980, John Boswell published "Christianity, Social Tolerance and Homosexuality". It was considered…
Meanings of Sex Difference draws on a very wide range of sources, cross- ing and re-crossing traditional boundaries between the disciplines. Joan Cadden also pays particular attention to the cultural and social milieux these sources were produced in; to the assumptions and expectations of authors and readers; to questions of form, style, and presentation.
"Lesbian-Like" and the Social History of Lesbianisms Bennett, Judith M.(University of North Carolina at Chapel Hill) Journal of the History of Sexuality, Vol.…
A recent article suggests that lesbian activities of women in the medieval Arab world were far more common and open than is commonly believed, or would be considered acceptable in today's Middle East.