Recent Christian feminists have revived an interest in women mystics and feminine religious imagery. In light of what most people generalize about medieval misogyny and about the veneration of the Virgin as a surrogate for a female divinity, Julian of Norwich's trope of Christ as Mother seems even more remarkable.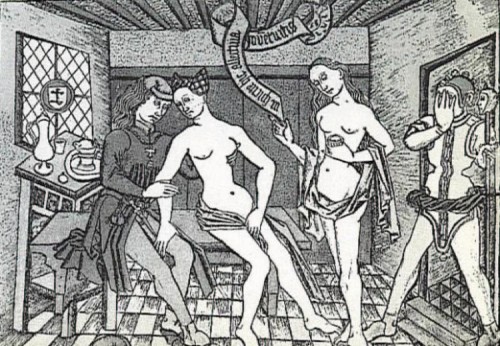 Despite the general rule that sexual offenses were matters for the church courts, in some cases the city of London took charge of these offenses. Prostitution and procuring, for example, involved public order; the temporal courts dealt with them for that reason, so that the same people might be prosecuted in both jusrisdictions for the same offense.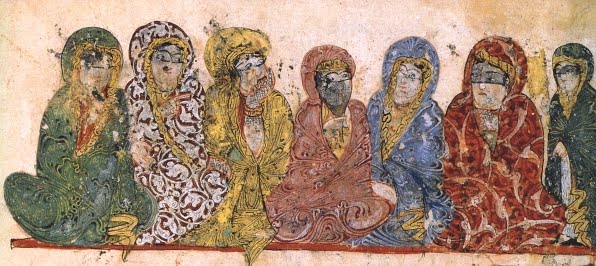 Women have only recently become visible at all in Islamicist/Orientalist discourse. Within most present-day Islamic states, where representation of even married heterosexual conduct is heavily censored, woman-woman sexuality remains thoroughly submerged.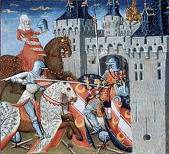 The Middle English Romances are somewhat difficult to study as a group. In order to examine these works accurately, one must take into consideration other literature produced at the same tirne, as well as that which preceded it.
My reflections are part of a broad stream of inquiries into the world of medieval rituals which has proved to be very fertile during the last two decades, but which also has its limits. For more than twenty years now, medievalists have discovered and analysed the importance of personal relationships for the organization of societies before the existence of states in a modern sense of the word.
A brawl in the streets of 14th century Alexandria between Egyptians and Europeans – what caused it?
The most commonly used term for homosexual contacts between men in Arabic is fil (or amal) qawm Lût ("the act of the people of Lot"), from which is derived the substantive liwàt. The man who indulges in such acts is called lufl.
Complaints from Damian about the church's unwillingness to confront the sexual behavior of the clergy, however, met with inaction. In 1049 Damian wrote to Pope Leo IX (1048-54) about the cancer of sexual abuse that was spreading through the church: boys and adolescents were being forced and seduced into performing acts of sodomy by priests and bishops; there were problems with sexual harassment among higher clergy; and many members of the clergy were keeping concubines.
Developing queer history through the concept of affective connection—a touch across time—and through the intentional collapse of conventional historical time, I wanted in Getting Medieval to help queer studies re- spond to such desire.
This dissertation will explore the symbolism surrounding women's bodies, particularly menstruating, lactating, and pregnant bodies, which concerned theologians, moralists, and medical writers alike.
Madness has been long misrepresented in medieval studies. Assertions that conceptions of mental illness were unknown to medieval people, or that all madmen were assumed to be possessed by the devil, were at one time common in accounts of medieval society.
Before we go any farther, we should investigate the very practical suggestion that tightly fitted clothing resulted from developments in "cutting and sewing technology." In the case of twelfth­ century Europe, however, it seems there was no real change in the tools of the trade; for example, iron shears, which might seem primitive, continued to be used by tailors into the late middle ages.
As a geographic trope transposed to literary discourse, discovery remains closely linked to the desire for possession. Postcolonial criticism has sought to deconstruct the feminized and sexualized discourses of geographic places and spaces as objects of desire, invasion, and annexation.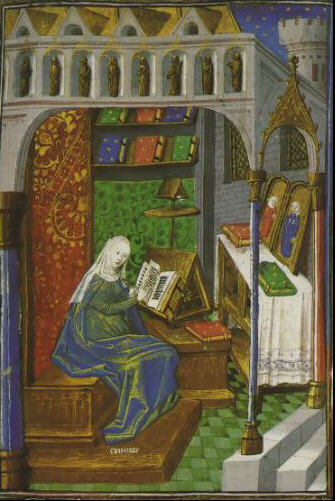 The Christian religion plays a most important role in the internalization and re-enforcement of patriarchy in the Western world. As will be seen later in this thesis, the relationship between a patriarchal God and his "children" is reflected in the relationship between the male head of the family and his wife, children and servants.
A roundtable discussion on teaching Queer Theory with Susannah Mary Chewning (Union County College) Lisa Weston (California State University–Fresno); and Michelle M. Sauer, (University of North Dakota)
This paper, a tentative approach by someone who is not an expert in this area or on this text, argues that Guillaume de Lorris offers a veiled description of a male to male love relationship.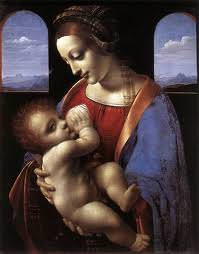 This simplification is frankly astonishing when one considers the complex, multivalent and inventive iconographic contexts in which full or partial nakedness appears in medieval art.
These days when chivalry is everywhere on the decline, and no one dares to tourney anymore, and all knights are cowards, women are all the more courageous in battle.'
Sexual relations in Middle Eastern societies have historically articulated social hierarchies, that is, dominant and subordinate social positions: adult men on top; women, boys and slaves below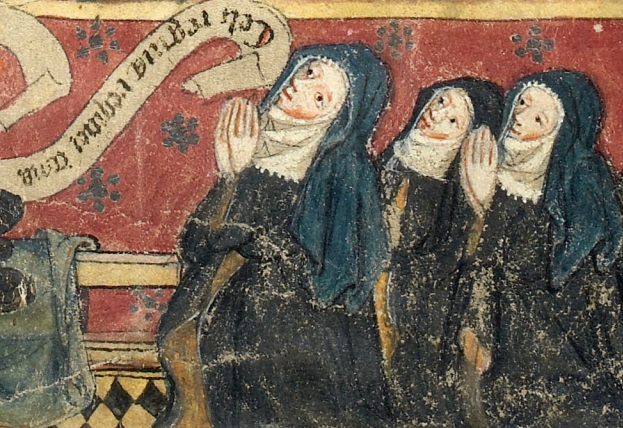 To a modern reader the constraints of enclosure which were so strictly enforced in medieval monasteries may seem extreme. One could argue that some oblates found themselves subjected to a position they never desired, hence acted out against the rules of celibacy and enclosure.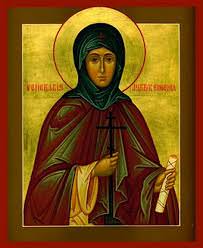 The monks who wrote the legend of Eugenia and those of the other transvestite women/monks were explicitly including a female in an all male monastic milieu. Women, as a rule, were not allowed in male monastic enclosures; the Rule at Cluny strictly forbade any women to enter the grounds.
Research by a scholar at the University of Toronto has shown that the evidence collected by King Henry's officials did not even show many sexual crimes, but instead used accusations of masturbation to make the monastic communities seem like they were deviant.
The study of marginal groups in the late medieval Low Countries is much neglected. The issues of when, where and how homosexuals came to be marginalized, to be regarded as a danger to social order, have not been specifically investigated in this part of Europe.
Five fabulous books to enjoy with your Abelard or Heloise! Happy Valentine's Day Medievalverse!
Our research into the original texts of Byzantine historians and chroniclers indicates that child sexual abuse flourished even in a religious mediaeval society such as that of Byzantium, a state which comprised the rational continuation of the Roman empire and which was the most important state in the known world for 11 centuries (324 –1453 A.D.).