The Cuckold, His Wife, and Her Lover: A Study of Infidelity in the Cent nouvelles nouvelles, the Decameron, and the Libro de buen amor
By Sandra Bialystok
PhD Dissertation, University of Toronto (2008)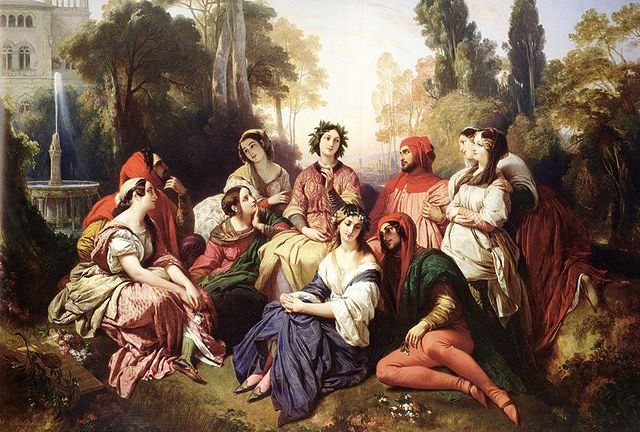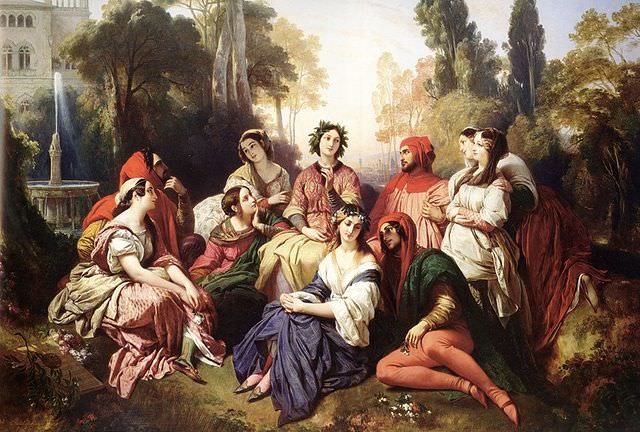 Abstract: This dissertation compares representations of women in erotic triangles. I contend that despite the stability implied by the triangular shape, the erotic triangle can be made unstable through women's language.
The first chapter examines medieval and contemporary writing on an essential relationship in the triangle: the friendship between the husband and the lover. Amicitia, chaste friendships between men, had its roots in Greek and Latin philosophy, and recently these relationships have been investigated according to mimetic desire (Girard) or homosocial desire (Sedgwick). In both medieval and modern configurations, these relationships are usually predicated upon the exchange of women. Claude Lévi-Strauss, Gayle Rubin and Luce Irigaray provide anthropological and literary explorations of the economic model where men exchange women to strengthen their homosocial bond.
In the three texts, women use linguistic techniques to destabilize the erotic triangle. One is irony: frequently, one character does not understand an ironic statement and is excluded from the relationship between the other two participants. A second is pragmatic implicature, which is also used for exclusionary purposes. Other women adopt economic terminology to negotiate with their husbands or lovers for control of their bodies. Through these linguistic devices women speak exclusively to another member of the triangle, thereby undermining male friendships and denying their bodies be used as objects of exchange.
Although their strategies are not always successful and some women remain exchangeable objects, we nevertheless see that erotic triangles can be destabilized. Furthermore, counter to the prevailing anthropological theory, certain women are aware of their position as commodities. From this insight, a new perspective on sexuality is exposed. The formerly strong male relationship, built on classical ideals and predicated on equality, breaks down when one man's virility is pitted against his rival's. Sometimes even, the supposedly chaste male relationship reveals erotic undertones. Women's sexuality is also transformed when certain women prove to be desiring subjects, able to manipulate the system of exchange.
In the end, institutionalized notions of chaste male friendships and women as objects of exchange are disrupted, sometimes even undermined, by capable women who determine who should have access to their bodies.
Click here to read this article from the University of Toronto