The Medieval Academy of America has joined several other academic organizations in condemning the recent threat by US President Donald Trump to bomb cultural sites in Iran.
Norwich Castle Museum and Art Gallery is currently in the process of delivering a NLHF funded redevelopment of the medieval castle spaces. This will result in the representation of the historical interiors of the 12th century keep on one floor and a British Museum partnership gallery exploring the medieval period on another.
A crowdfunding campaign has been launched by the National Trust for Scotland to preserve and bring to life one of the oldest surviving documents within the conservation charity's collection – a letter at Brodie Castle in Moray, written in 1312 by King of Scots, Robert the Bruce.
British courts have convicted four men in a plot to steal a treasure hoard dating back to the ninth and tenth centuries. 
This paper presents a survey of contexts and places where Vikings are currently highlighted as a European cultural heritage, and discusses how this heritage is presented, and why so.
This month, more than 200 of Wales's most iconic landmarks and historic attractions will welcome thousands of visitors as part of the Wales-wide heritage festival, Open Doors.
For the first time in more than 500 years, the two separated halves of Tintagel Castle will be reunited, thanks to a new footbridge unveiled by the charity English Heritage.
The experience for visitors at the site of one of the greatest archaeological discoveries ever made has been transformed at Sutton Hoo in Suffolk, to bring the story of a spectacular King's ship burial and his treasures to life.
On this episode of The Medieval Podcast we offer our travel recommendations for great places to learn about the Middle Ages – from amazing castles to gorgeous towns.
Later this month a memorial stone will be unveiled in a picturesque English churchyard to one of the most important figures in the history of women's literature, more than five centuries after she passed away.
One of the medieval towers in the Afghan city of Ghazni has collapsed, with video footage showing its dramatic fall.
Fans of all things Norse in Scotland will have the chance to take in performances and family-friendly activities this weekend when Dumbarton Castle hosts the Rock of Ages festival.
Nalbinding is a craft that has been done for thousands of years. This form of knitting has been shrouded in isolated corners of heritage interpretation and within living history groups; but are there other groups of interested individuals who could help learn and develop this craft?
Historic Environment Scotland has unveiled its events programme for 2019, which will feature medieval tournaments, Norse sagas and unique looks into castles.
The discoveries, triumphs and challenges during the restoration of Llwyn Celyn, a medieval hall house in the beautiful Llanthony Valley in Monmouthshire.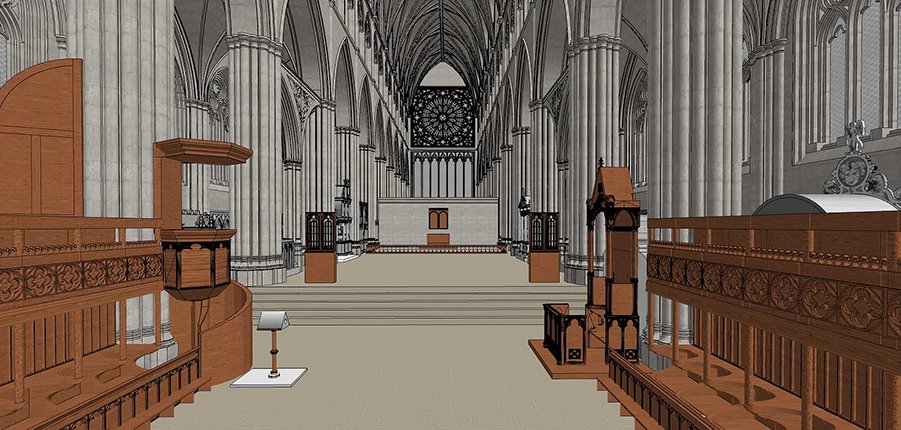 When the Great Fire of London destroyed much of the city in 1666, one of the greatest losses was St. Paul's Cathedral. A new project is now set to launch that will allow visitors to once again explore this medieval landmark in virtual form.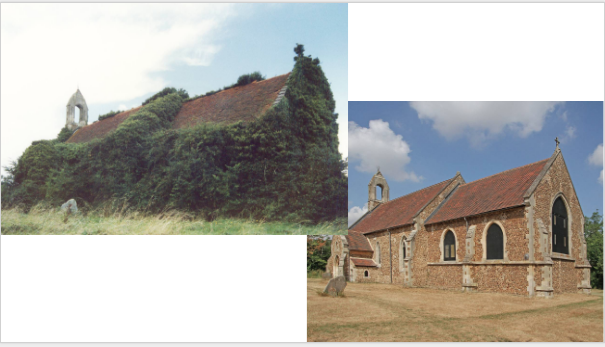 A medieval church dating back to the 13th century is reopening after an impressive campaign led by The Friends of Friendless Churches to restore it.
Volunteers will take over York's recreated medieval townhouse throughout the summer to showcase the lives of servants in the medieval period.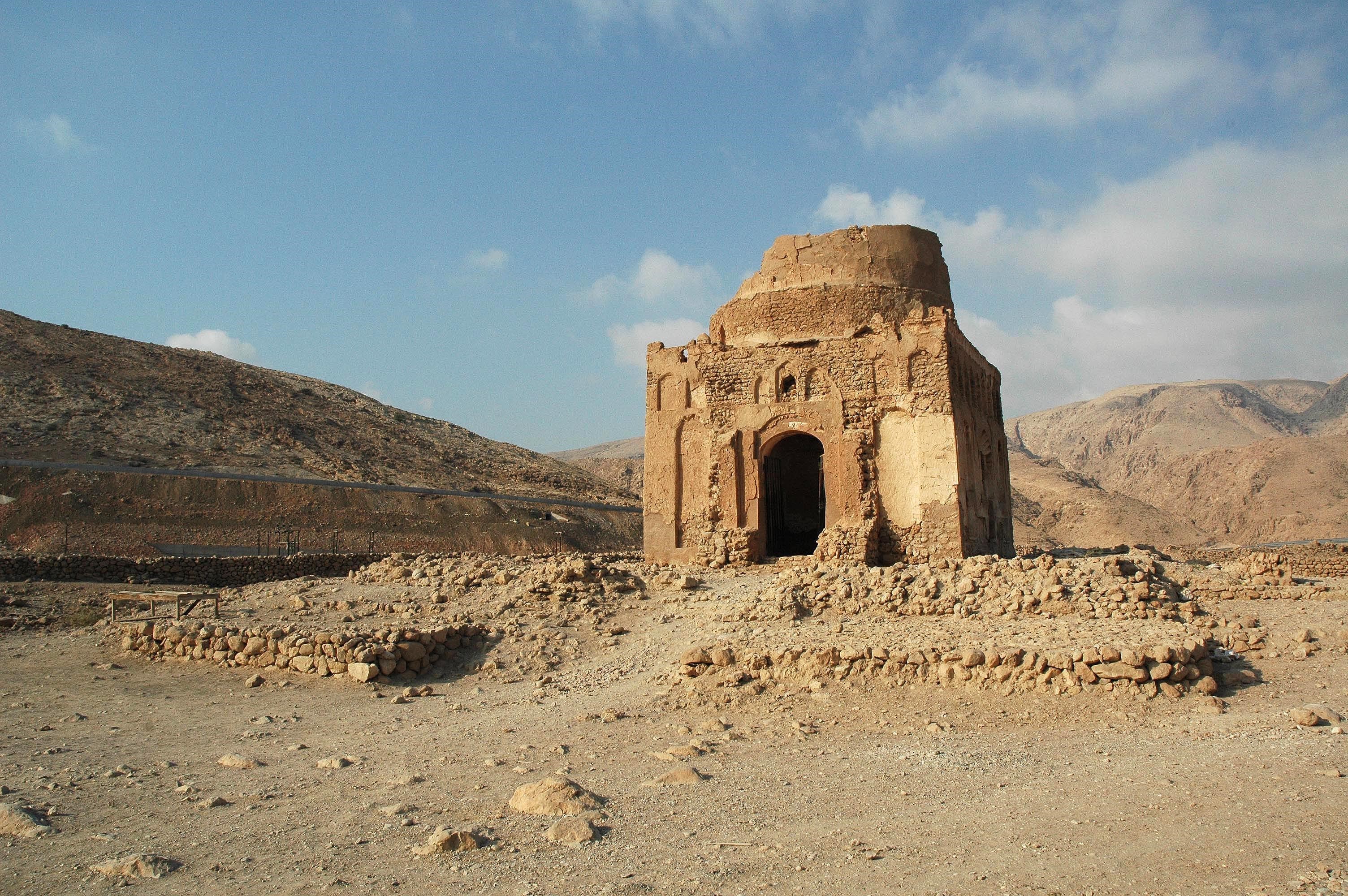 The World Heritage Committee of UNESCO has added seven more sites dating from the Middle Ages to its World Heritage List. The committee met earlier this week in Bahrain, where they inscribed 19 sites in total.
In 937 King Athelstan granted Beverley the Right of Sanctuary – one of only two towns in the north of England with this status. Beverley Minster, the town's main church, will be commemorating this event with the Place of Sanctuary project.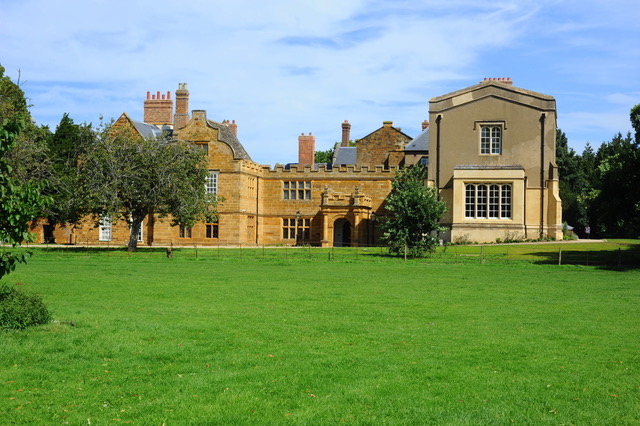 After an extensive programme of National Lottery funded restoration, Delapré Abbey in Northamptonshire is set to open to the public from March 17th 2018.
On 2 January 2018, the final panel in York Minster's 600-year-old Great East Window was returned to the world-famous masterpiece, 10 years after all 311 panels were removed by York Glaziers Trust.
The remains of a 13th century monastic site, Greyfriars in Leicester, which was the burial place of King Richard III, has been granted protection by the Department for Digital, Culture, Media and Sport on the advice of Historic England.
The history of England's medieval Jews is significant in its own right, and it is vital to the understanding of the political and social history of the region at the time. However, it has often been marginalised, and frequently overshadowed by other local narratives.
Sir Tony Robinson announces DigNation – a weekend festival programme of live excavations and talks on Lindisfarne in memory of friend and Time Team co-host Mick Aston.