The Construction of the femina in Hildegard's Symphonia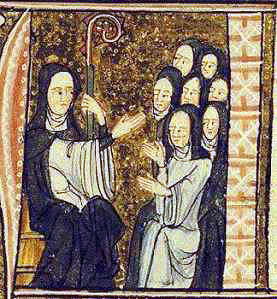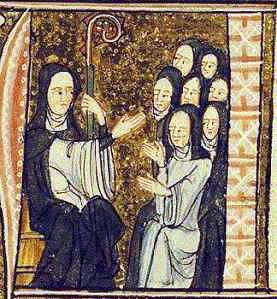 Johnson, Jake
Intersecting Disciplines: Approaching Medieval and Early Modern Cultures – Selected Proceedings of the Newberry Library Center for Renaissance Studies 2010 Multidisciplinary Graduate Student Conference 
Abstract
Architectural metaphors abound in Hildegard's Symphonia. Her use of architectural syntax came with little effort, as Barbara Newman explains that Hildegard was herself a founder of two monasteries whose convent was under construction during the composition of the Symphonia. Newman also suggests the metaphor helps delineate between the salvific Virgin Mary, the constructor of salvation and mercy, and the temptress Eve, the destroyer of life and consequently builder of death. Of the sixty-nine antiphons and responsories collected in the Symphonia, fourteen are dedicated to the Virgin; within these chants the metaphor functions didactically to promote the virginal qualities of Mary. For the small cloister of nuns in Ruperstberg, this metaphor illuminated important theological concepts. For the historian, a close examination of the metaphor magnifies Hildegard's dual role as monastic reformer and trusted theologian.
Click here read this article from Intersecting Disciplines: Approaching Medieval and Early Modern Cultures 
✉Sign up for our weekly email newsletter!