A possible direct link between the two greatest literary collections of the fourteenth century, Boccaccio's Decameron and Chaucer's Canterbury Tales, has long tantalized readers because these works share many stories, which are, moreover, placed in similar frames.
Of the many works that form the canon of the debate on women in the fifteenth century, particularly in the Iberian Peninsula, there is a text that often omitted. This lesser known text was written by one of the most notorious figures in Spanish history: don Alvaro de Luna.
A manuscript dating back to the year 1400 has been discovered at the University of Manchester's John Rylands Library – it contains French translation of Giovanni Boccaccio's work 'De casibus virorum illustrium' (On the Fates of Famous Men).
Exhibit and conference are among the events marking the 700th birthday of one of the medieval world's greatest writers, credited with establishing the European storytelling traditions we know today.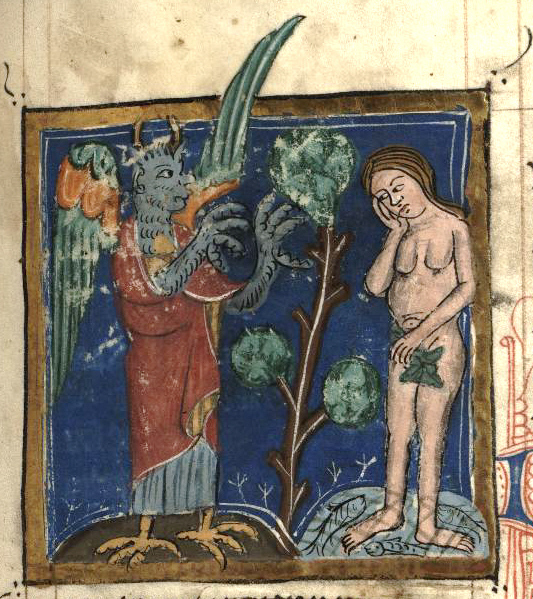 When the noted fourteenth-century writer Giovanni Boccaccio set out to write his book Concerning Famous Women, he began with Eve, 'our first mother'.
Drawing on recent work on the social history of the book and the politics of reading, this essay considers the texts under question as social products, whose meaning is not just determined by the author's initial intentions, but is further shaped in the process of production, dissemination, and reception as a result of negotiation among several parties in a given historical moment.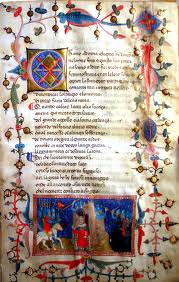 "Women Make All Things Lose Their Power": Women's Knowledge, Men's Fear in the Decameron and the Corbaccio By Regina Psaki Heliotropia, Vol.1:1 (2003)…
Boccaccio, Cavalcanti's Canzone "Donna me prega" and Dino's Glosses Usher, Jonathan (University of Edinburgh) Heliotropia 2.1 (2004) Abstract The enigmatic, indeed disturbing figure…
A Medieval Gateway to Feminist Education: Christine de Pizan's Subversive Revision of Boccaccio   Kivilcim Yavuz (İSTANBUL BİLGİ UNIVERSITY, TURKEY) Paper given at…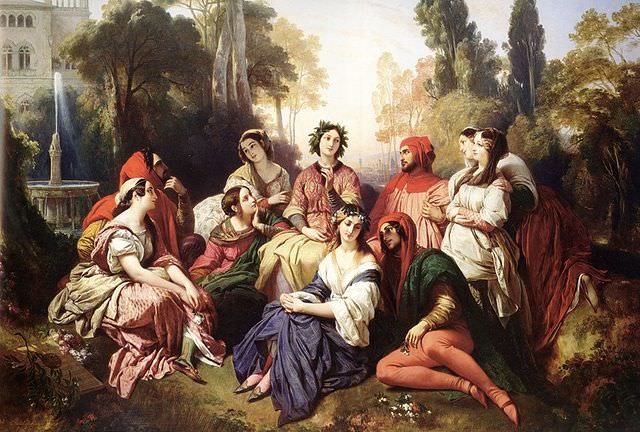 This dissertation compares representations of women in erotic triangles. I contend that despite the stability implied by the triangular shape, the erotic triangle can be made unstable through women's language.
The parable of the Three Rings: a revision of its history By Iris Shagrir Journal of Medieval History, Vol. 23, No. 2 (1997)…
AURAL EKPHRASIS AND STATIAN SOUND IN CHAUCER'S TEMPLE OF MARS Leitner, Valerie Ann MA Thesis, University of Florida (2006) Abstract Geoffrey Chaucer's Knight's Tale,…
Various studies in recent years have illuminated the almost pandemic nature of clandestine marriage in late-medieval Europe – the Church considered it to be a pernicious social problem,
Boccaccio's Decameron: A Fictional Effort to Grapple with Chaos By Nancy M. Real Published online as part of the Virtual Commons Modules (2006) Introduction:…
This article explores various layers of meaning in a tale from the Cent nouvelles nouvelles, a collection of stories from the fifteenth century loosely modeled on Boccaccio's Decameron
Lecture – The Problem with Paganism: Dante and Boccacio University of Toronto – Alumni Hall, Room #400 John Marenbon, PhD, Senior Research Fellow,…
Ports of Call: Boccaccio's Alatiel in the Medieval Mediterranean By Sharon Kinoshita and Jason Jacobs Journal of Medieval and Early Modern Studies, Vol. 37:1…
Mediaeval Medicine and Arcite's Love Sickeness By M. Ciavolella Florilegium, vol. 1 (1979) Introduction: In The Allegory of Love C. S. Lewis, commenting…