Public attitudes to Henry V are very much influenced by William Shakespeare's interpretation. Richard Inverne discusses how Shakespeare's version has been translated into cinematic form by Laurence Olivier and Kenneth Branagh.
18 quotes (modernised) – some of which are Geoffrey Chaucer's and some of which are William Shakespeare's. Which one was penned by which great writer?
Test your knowledge on all things Shakespeare. This quiz includes his life, the times he lived in, the theater and his works. Enjoy! #GoShakespeare
This year marks the 400th anniversary of the death of William Shakespeare (1564-1616). The British Library has honoured his contribution to English literature and the stage in a celebratory exhibition that runs until September 6th. British Library curators, Julian Harrison and Zoë Wilcox, have crafted an impressive exhibit that covers Shakespeare's importance in ten acts.
The medievalism of the FX television series Sons of Anarchy (2008-2014) is not inherently obvious. Set in Northern California, the series follows a fictional outlaw motorcycle club (MC) modeled on real gangs including the Hells Angels. Critics, fans, and creators alike discuss the series as an extended adaptation of Hamlet, and the broad narrative of the series is indeed a family tragedy.
Macbeth opened in October in London to critical acclaim. The movie is being released today in Canada and the US.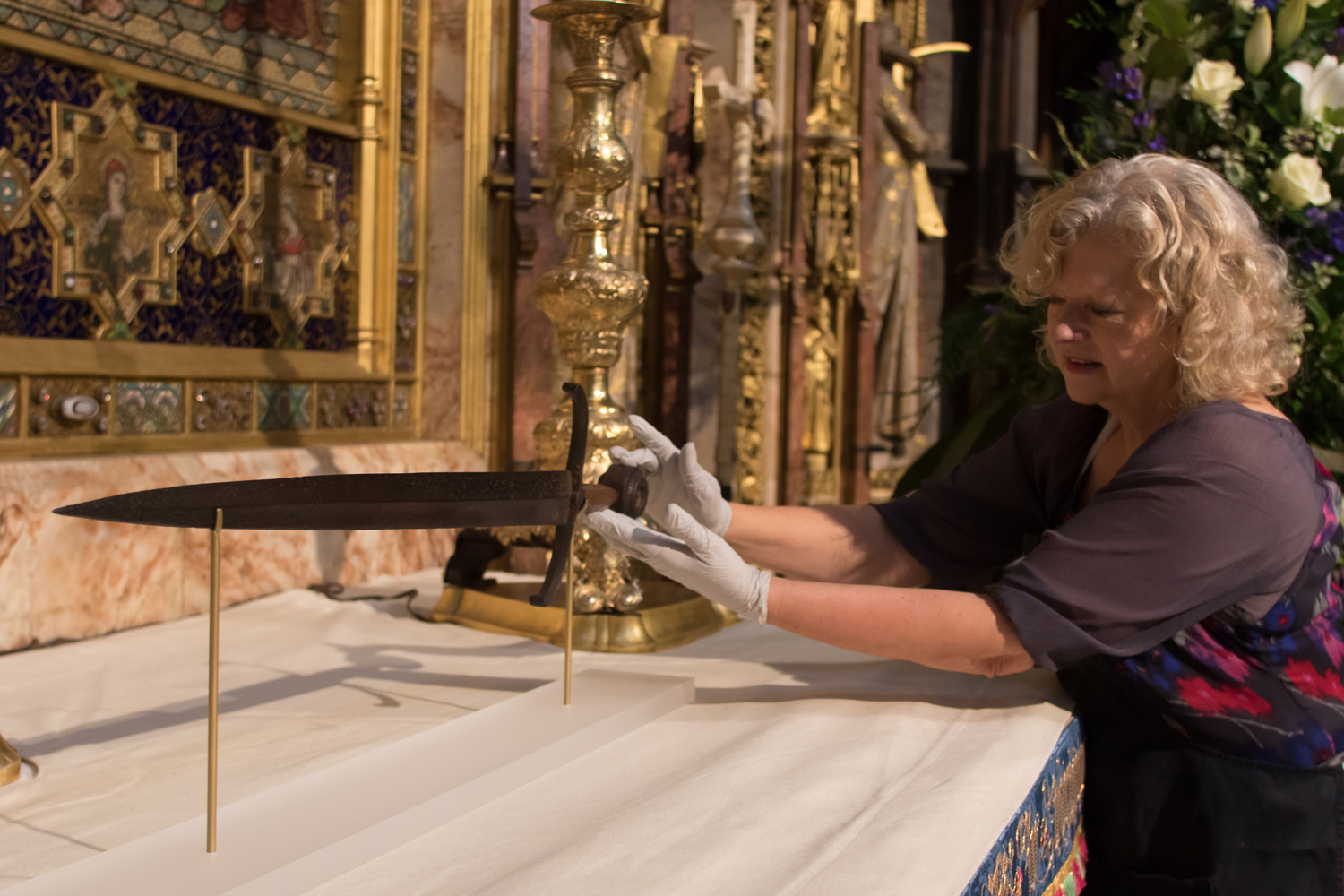 600 years ago, the bells of Westminster Abbey rang out as word arrived in London that Henry V had defeated the French in Agincourt. 600 years later to the very day, the bells pealed out again to commemorate a medieval battle where the English were vastly outnumbered but still came home victorious.
This week, historians around the world are gearing up to commemorate the 600th anniversary of the Battle of Agincourt, one of the most significant battles of the Hundred Year's War.
Kenneth Branagh's film of Henry V, released in 1989, was greeted with wide critical acclaim of a kind which repays close attention.
As a new Macbeth film is released, test yourself on how well you know the names and places associated with the Bard.
Eight questions about the plays of the famous English bard – see if you know them all!
This adaption of Shakespeare's tragedy stars Michael Fassbender, with Marion Cotillard portraying his wife, Lady Macbeth.
The process of vilification of Richard III started at the end of the fifteenth century, when a well-planned policy of Tudor propaganda was set in motion by Henry VII himself, who commissioned a series of historiographical writings, mainly aiming at the solidification of the newly founded dynasty.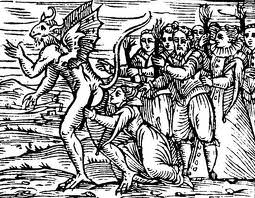 This project documents and analyzes the gendered transformation of magical figures occurring in Arthurian romance in England from the twelfth to the sixteenth centuries.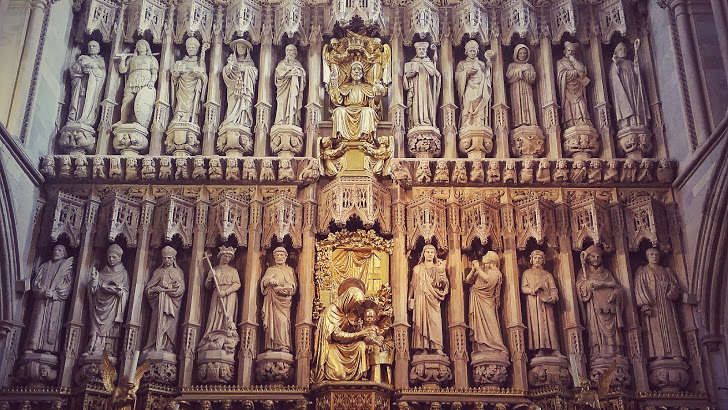 My 10 favourite things about Southwark Cathedral.
An independent feature film of William Shakespeare's Macbeth starring Sean Bean, Rupert Grint and Charles Dance has almost raised half of the $250 000 they are seeking on the crowd-funding website Kickstarter.
Who is the 'real Richard III'?
Henry travelled extensively, became famed throughout Christendom as a champion jouster, crusaded in Eastern Europe, and looked after his father's holdings whilst John of Gaunt campaigned in Spain.3 It is impossible not to note that Henry Bolingbroke's popularity continued to increase while Richard II's declined.
It has indeed been confidently asserted that [Richard the 3d] killed his two Nephews & his Wife, but it has also been declared that he did not kill his two Nephews.
Others, however, began to wonder whether the possession of roots might not bring them success in other areas as well—wealth, popularity, or the power to control their own and other people's destinies, and took to wearing them as good luck charms.
The name Machiavelli has negative connotations, and this way of thinking is not new. Throughout Europe, in Shakespeare's time and earlier, Machiavellianism was associated with unscrupulous abuse of power, and Machiavellian methods were seen as immoral and evil.
This thesis will examine the manner in which Shakespeare drew upon existing sources material to depict a king whose inherent character flaws made him unworthy of his crown.
Most of us know Shakespeare's version of Macbeth. What was the reality? Jackie Cosh reports
As a geographic trope transposed to literary discourse, discovery remains closely linked to the desire for possession. Postcolonial criticism has sought to deconstruct the feminized and sexualized discourses of geographic places and spaces as objects of desire, invasion, and annexation.
To an early modern, nothing could be fully learned through a "hands off" approach. Heidi Brayman Hackel corroborates this with her book, Reading Material. Critical to early modern thoughts on comprehension was "taking note," a phrasing that carried the double implication of both noticing and annotating…