Irish–Scottish connections in the first millennium AD: an evaluation of the links between souterrain ware and Hebridean ceramics Armit, Ian (University of Bradford, United…
Excavation of an early medieval settlement and other sites at Dromthacker, Tralee, Co. Kerry Cleary, Rose M. (University College Cork) Proceedings of the Royal…
The Origins of Muslim Prayer: Sixth and Seventh century religious influences on the Salat ritual By Justin Paul Heinz Master's Thesis, University of…
VAGANTES CONFERENCE: Session 1: Performance & Ritual The Performance of Separation at Escomb Church Ashely Lonsdale Cook (University of Wisconsin – Madison) This…
The Policies of Agilulf and the Iconography of the Val Di Nievole Visor By Julia Bolotina The Future of History: An Undergraduate Journal,…
"The Blessed Passion of Holy Love":  Maximus the Confessor's Spiritual Psychology By Bronwen Neil Australian EJournal of Theology, Issue 2 (2004) Abstract: This…
Early Byzantine lamellar armour from Carthago Spartaria (Cartagena, Spain) By Jaime Vizcaíno Sánchez Gladius, Vol.28 (2008) Abstract: This article presents an Early Byzantine…
Whitby, Wilfrid, and Church-State Antagonism in Early Medieval Britain By Vance E. Woods Master's Thesis, Baylor University, 2009 Abstract: In 664, adherents of…
Religion and Politics in Byzantium on the Eve of the Arab Conquests By J.D.C. Frendo Florilegium, vol. 10 (1988-91) Introduction: The three decades or…
A Survey of the Anglo-Saxon Cruciform Brooches of Florid Type Leeds, E. T. Pocock, Michael Medieval Archaeology, Vol.15 (1971) Abstract This short study o…
The Three Young Men in The Furnace and The Art of Ecphrasis in The Coptic Sermon By Theophilus of Alexandria Polański, Tomasz (Kraków)…
Documents and interpretation: UNITS OF MEASUREMENT IN THE EARLY MEDIEVAL ECONOMY: THE EXAMPLE OF CAROLINGIAN FOOD RATIONS DEVROEY, JEAN-PIERRE History, Vol.1 (1987) Abstract It…
Did you know that the Emerald Isle attracted swarms of eager foreign students, principally from England, to its monastic schools as early as the seventh century?
Embellishing the Steps: Elements of Presentation and Style in the Heavenly Ladder of John Climacus By John Duffy Dumbarton Oaks Papers, Vol.53 (1999)…
Missing, Presumed Buried? Bone Diagenesis and the Under-Representation of Anglo-Saxon Children Buckberry, Jo Assemblage, Issue 5 (2000) Abstract Sam Lucy (1994: 26) has…
The First Battle for Scottish Independence: The Battle of Dunnichen, A.D. 685 By Julie Parsons Master's Thesis, East Tennessee State University, 2002 Abstract: This…
How reliable is the claim of the 'Iona Chronicle' that Britain experienced an earthquake in 664?
The Chronica Maiora of Isidore of Seville: An Introduction and Translation By Sam Koon and Jamie Wood e-Spania: Revue interdisciplinaire d'études hispaniques médiévales,…
The Council of the Cursed: A Mystery of Ancient Ireland By Peter Tremayne Publisher: Headline, March 5, 2009 ISBN: 9780755328413 When Bishop Leodegar…
The conquest of Khūzistān: a historiographical reassessment By Chase F. Robinson Bulletin of the School of Oriental and African Studies, Vol.67:1 (2004) Abstract:…
Islands in the Vita Merlini Skupin, Michael Medieval and Early Modern English Studies, Volume 16 No. 1 (2008) Abstract It has long been…
Feasting with "Kings" in an Ancient Democracy:On the Slavic Society of the Early Middle Ages (Sixth to Seventh Century A.D.) Curta, Florin Essays…
This article examines the idea of the otherworldly in medieval experience from the perspective of Gregory the Great's mission to the English. The paper reviews the history of travel literature in the medieval world, how Britain's remoteness and no known history placed it into the realm of the otherworldly…
The emergence of various 'ethnically' based polities in early medieval Britain has long been a source of debate and confusion. I explore how ethnic self-identity is constructed and how the identities of the former Roman citizens of Britain changed.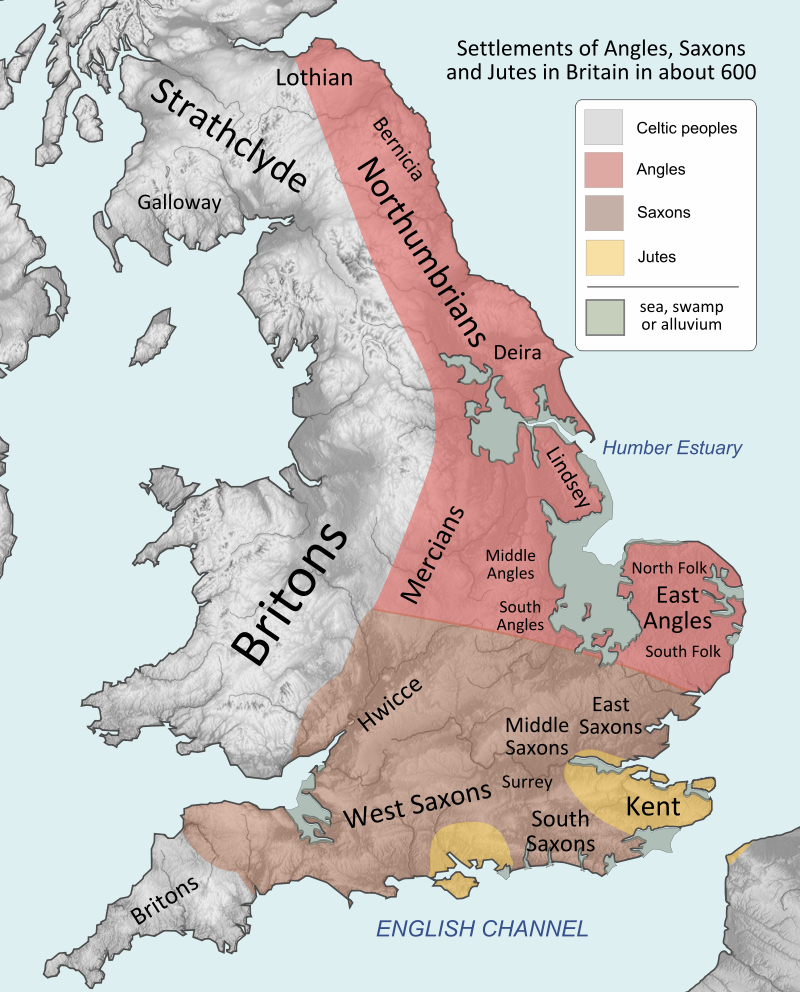 The politics of exile in early Bernicia and Deira between c. 592 and 635 can tell us a great deal about the political environment and orientation of their kingdoms in the early seventh century.