English Heritage has announced that a series of jousting events being held this month will be a bit different from the medieval version. These events will included VAR (Video Assisted Referee) sports technology.
In 1495, during the political negotiations surrounding the imperial diet in Worms, Maximilian I still found time to compete against a famous Burgundian knight in a tournament that was to reach legendary proportions.
The nineteenth century saw a rebirth of fascination with the Middle Ages, although this interest often had more to do with romance than reality. A perfect medium for the expression of this nineteenth-century medievalism was the tournament.
In February, 1511, Henry VIII held a large and lavish tournament at Westminster to honour his wife, Katherine of Aragon, and his newborn son. Natalie Anderson takes a look at this romantic gesture and how it was memorialised.
The tournament, with all its elements of theatre and spectacle, was the ideal showground for martial skill, chivalric values, and medieval masculinity. But, behind the glamour, was a dangerous sport that often involved life or death circumstances.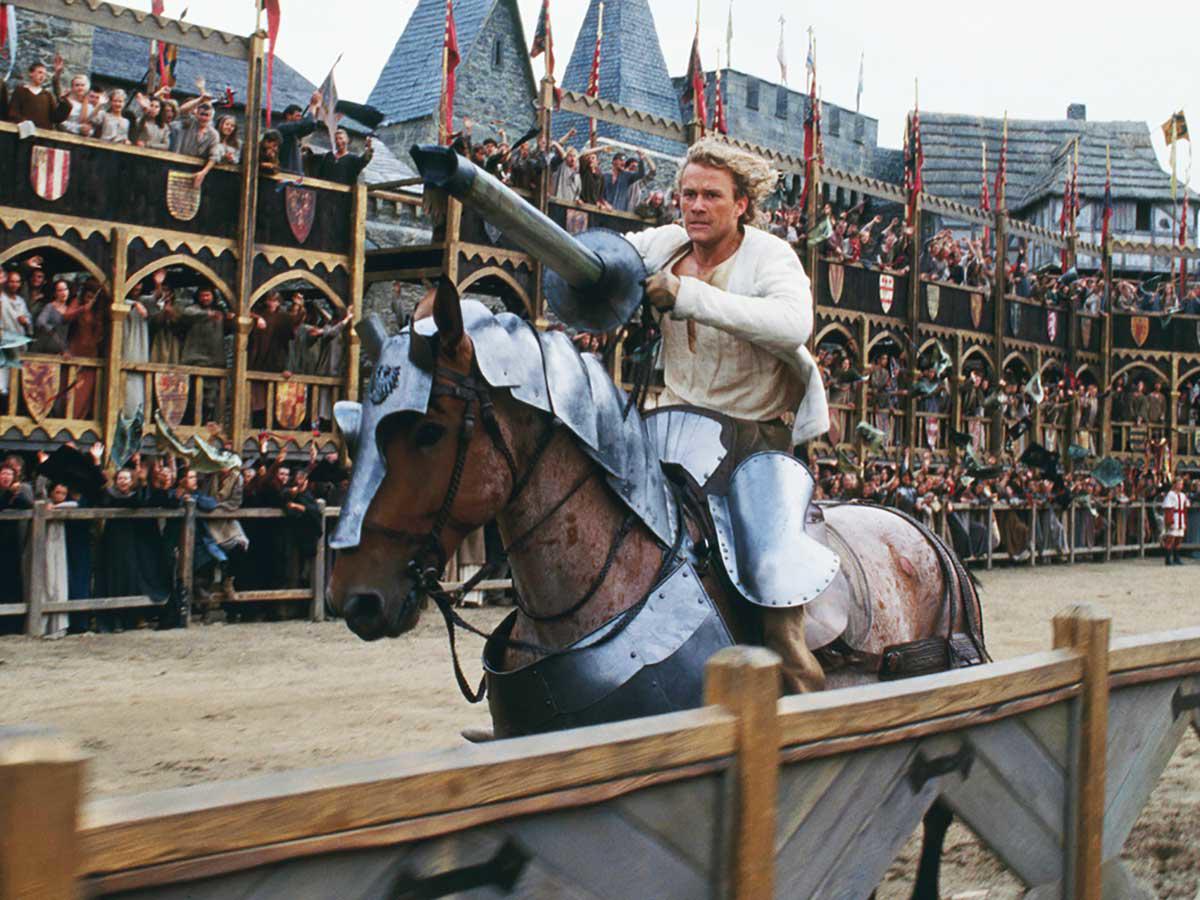 Making a medieval movie is a difficult task. Natalie Anderson discusses why, in her opinion, one of the best films set during the Middle Ages is 2001's A Knight's Tale.
Charles Brandon was the perfect companion for King Henry VIII, whom he resembled in both looks and build. He also shared Henry's love of the joust, becoming the King's valiant partner in the lists.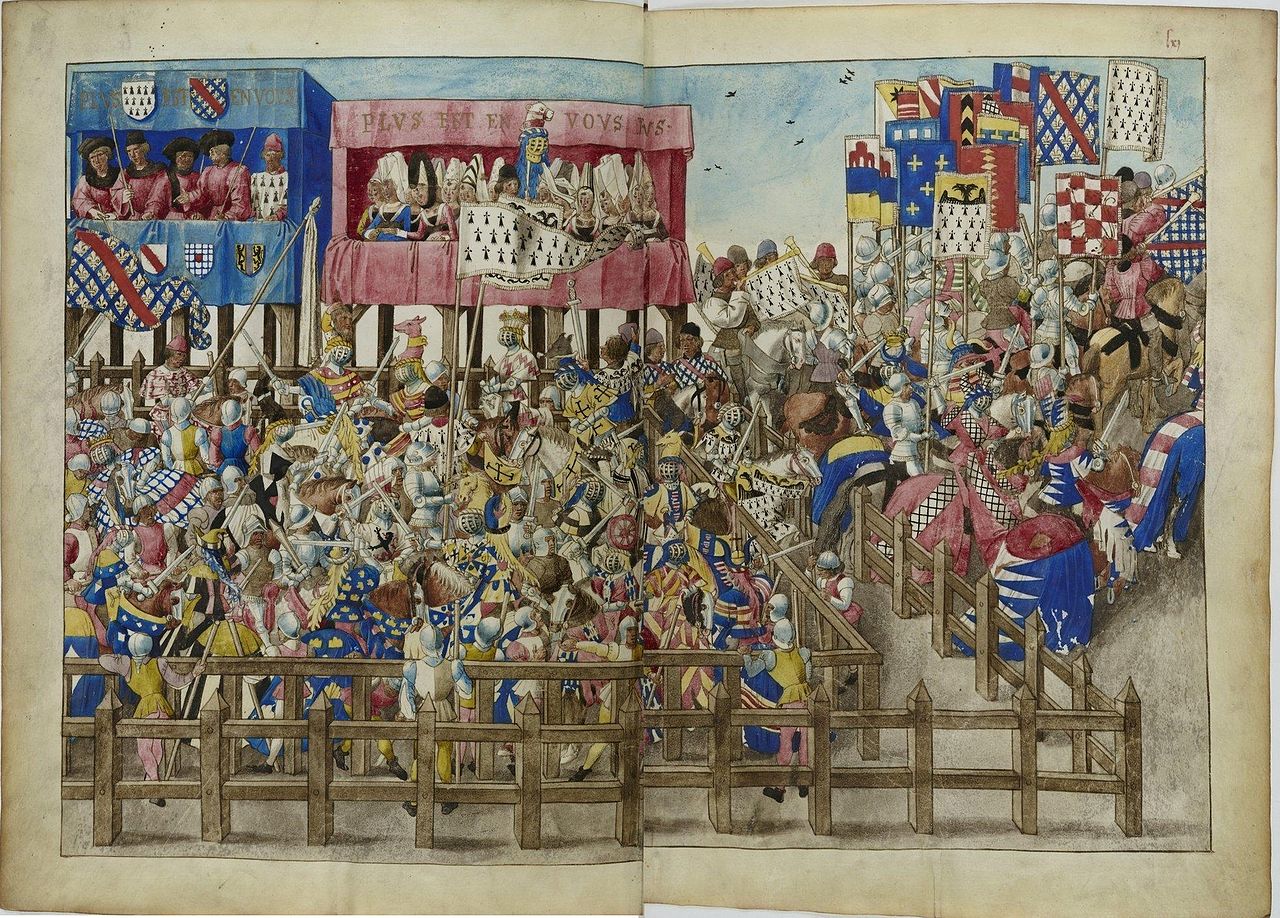 Tournaments were the big-ticket events in the Middle Ages, attracting people from all walks of life to witness great spectacles of sport and entertainment. But how did tournament organizers spread the word?
Appearing in the last century of Middle Ages, the Pas d'Armes are a real example of the undeniable interest held by the nobility of the end of the Middle Ages and the beginning of the Renaissance in the arts of warfare and in literature.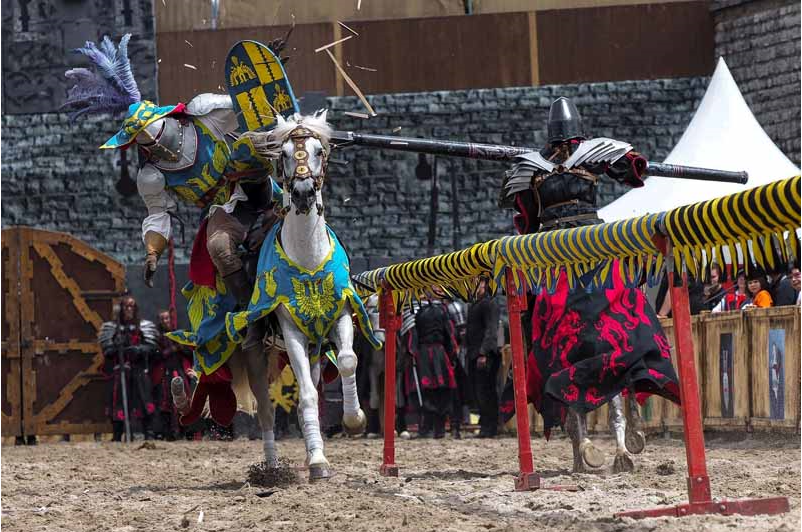 You might think that jousting went extinct after the Middle Ages, but it in fact enjoys a strong modern following.
In the tournament, a crest was an unusual and eye-catching piece of a knight's equipment.
Training for the tournament was an integral part of medieval boyhood.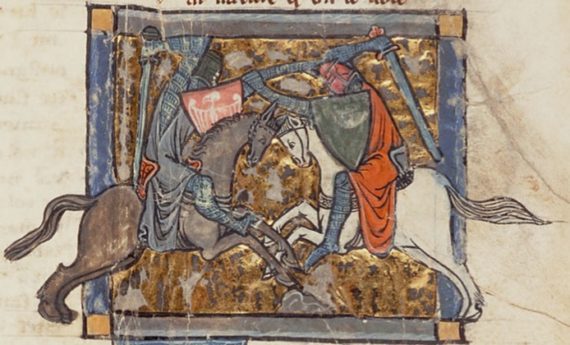 How did the joust as an event come to replace the tournament proper? The relationship between art and life is of a cyclical nature, meaning that it does not stop with art's imitation of life, but continues with the roles reversed. This was the relationship between Chretien de Troyes and the medieval nobility.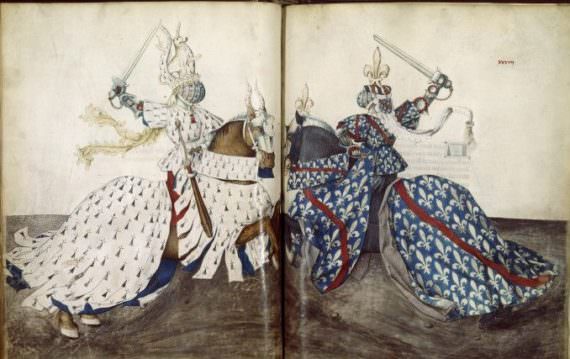 During the period circa 1380-1440, knights and men-at-arms in England and France engaged in armed combat in a range of different contexts. One of these contexts was in formal combats, which included jousts, judicial duels, and foot combats.
So what does "horsey dancing" have to do with medieval history?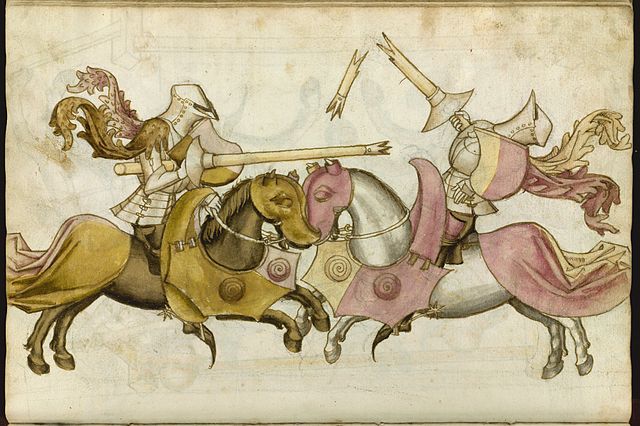 Tournaments were a uniquely medieval phenomenon that were part-military training, part-sport, and of a character all their own. Full of colour, pageantry, and action, the tournament was a marked part of medieval society for centuries.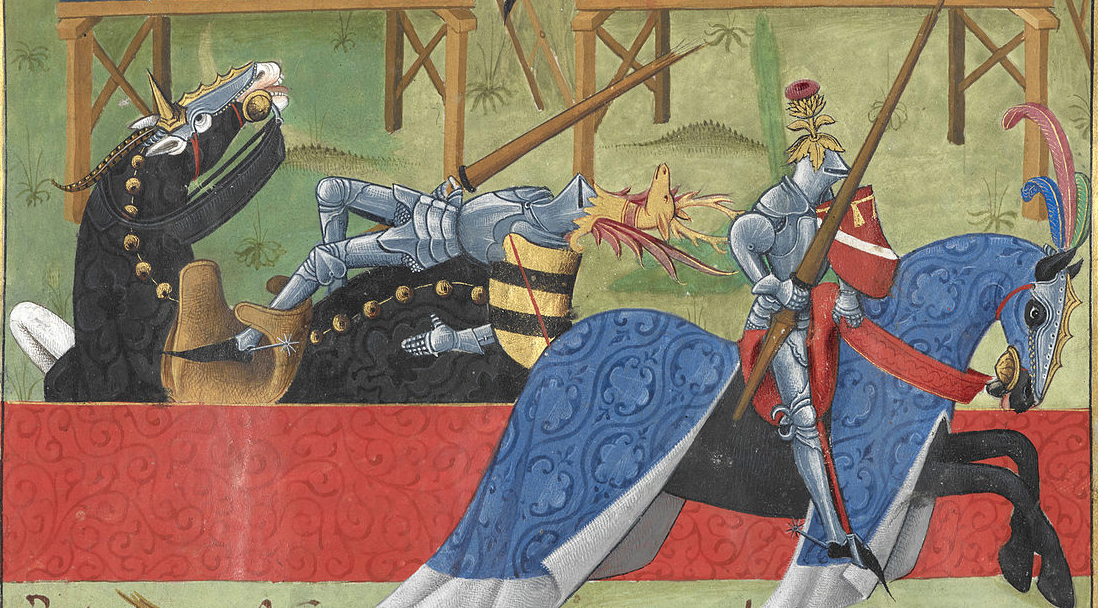 Here is a set of rules for jousting created by Alfonso XI, King of Castile, in 1330.
Jousting competitions between towns excited passions which, far from releasing citizens into some escapist unreality, could plunge them instead into violence.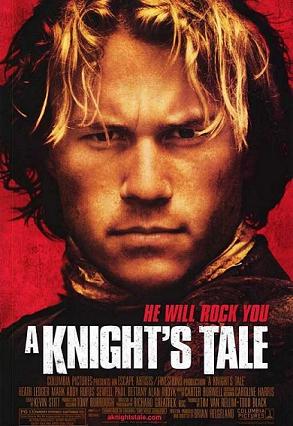 Staying home on a Sunday night? Looking for a fun medieval movie to watch? Here is my review of 'A Knight's Tale' for your Sunday night selection!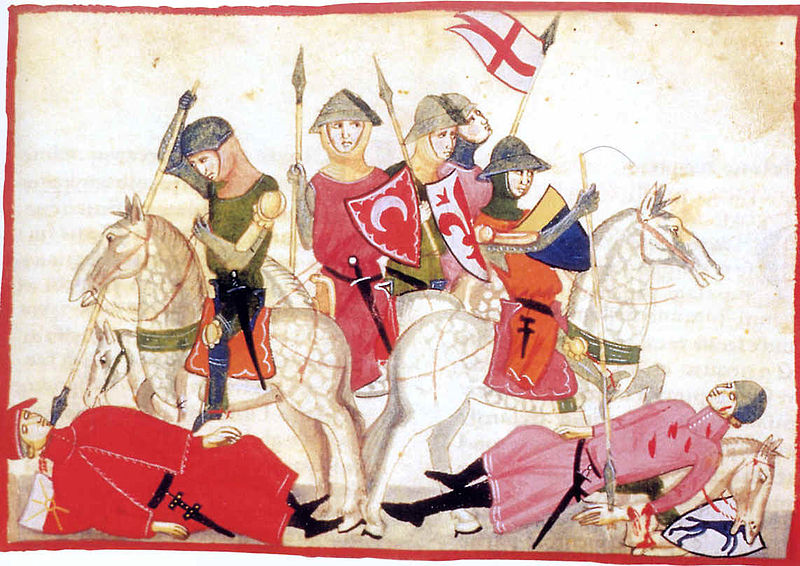 There is a clear reason for this general discounting of Italian knighthood in the later Middle Ages. The traditional focus of northern Italian historiography being cities and civic life, knighthood has struggled to find a place in the world of communes and city-states, merchants and markets.
Le Chevalier Délibéré (1483) by Olivier de la Marche (c. 1425-1502) is a poem of great literary value. But it was also conceived and received in a historical context. Its central theme, the tournament of Atropos (Death), reflects the spectacle of choice for the Burgundian Nobility of the fifteenth century: the tournament, specifically the Pas d'Armes.
In England and the Low Countries towards the end of the thirteenth century, a common chivalric culture had emerged which permitted exchanges and mutual participation in tournaments on both sides of the Channel.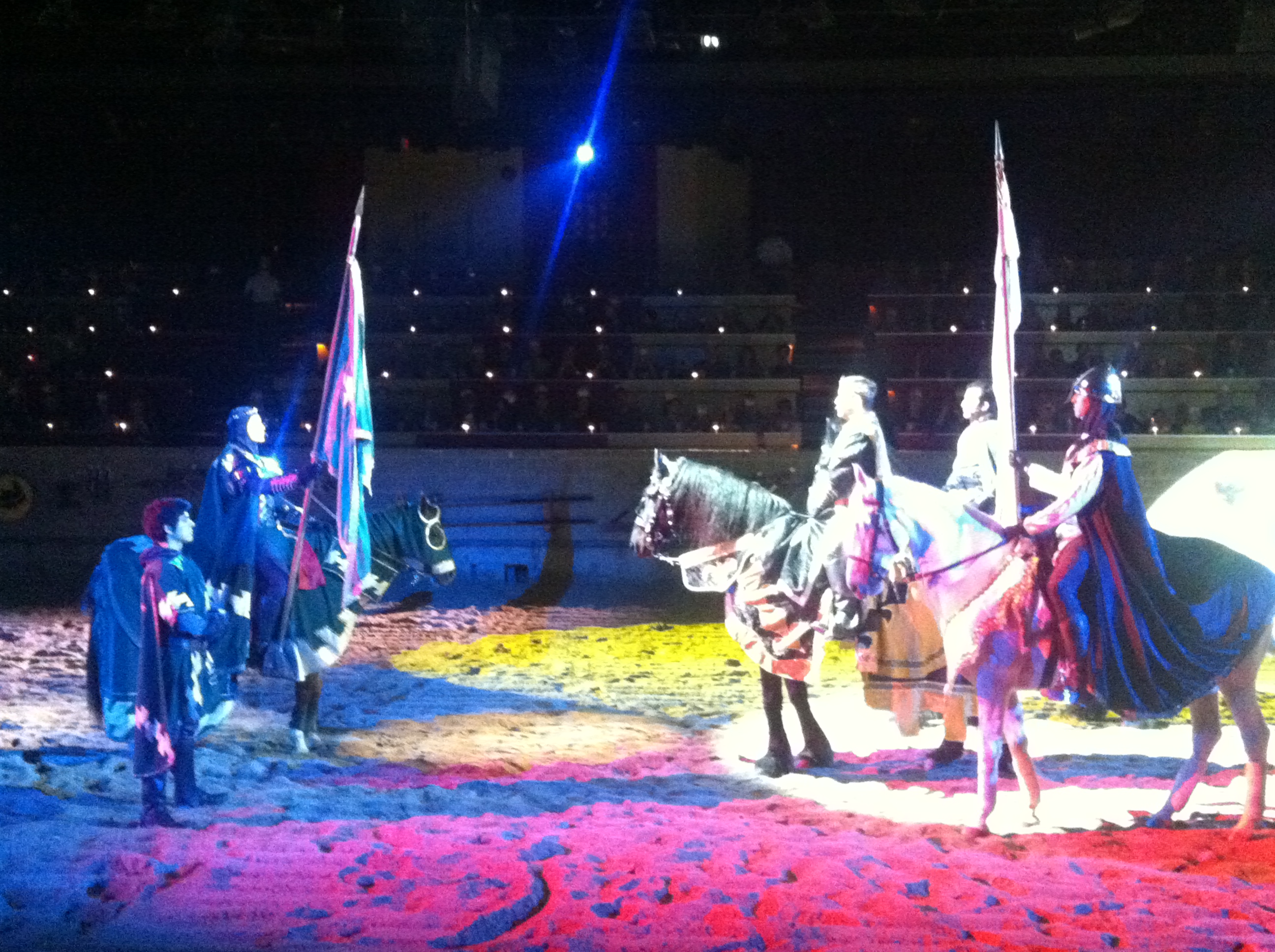 What is Medieval Times? Medievalists.net decided to see for ourselves and go to the Medieval Times Dinner and Tournament in Toronto, Canada. Here is our review of the show:
It thus appears that the medieval chivalric tournament served as the model for the ancestor of all, medieval football, and that this came was later the inspiration for other games such as hockey, tennis, and, ultimately, of seemingly unrelated games such as golf.