Within research history, there have been repeated attempts to establish a connection between the figurative language of skaldic poetry and the pictorial language of animal art.

Gold has long been valued for its luxurious glitter and hue, and threads of the gleaming metal have graced clothing and tapestries for centuries.

When a female Norwegian Viking died some time during the ninth century, she was buried wearing a status symbol: a beautiful piece of bronze jewellery worn on her traditional Norse dress.

I attended the opening of the British Museum's, Celts: Art and Identity exhibit on Sept 24th. It showcases stunning art, jewellery, weaponry, daily and religious objects to tell the story of the Celtic people.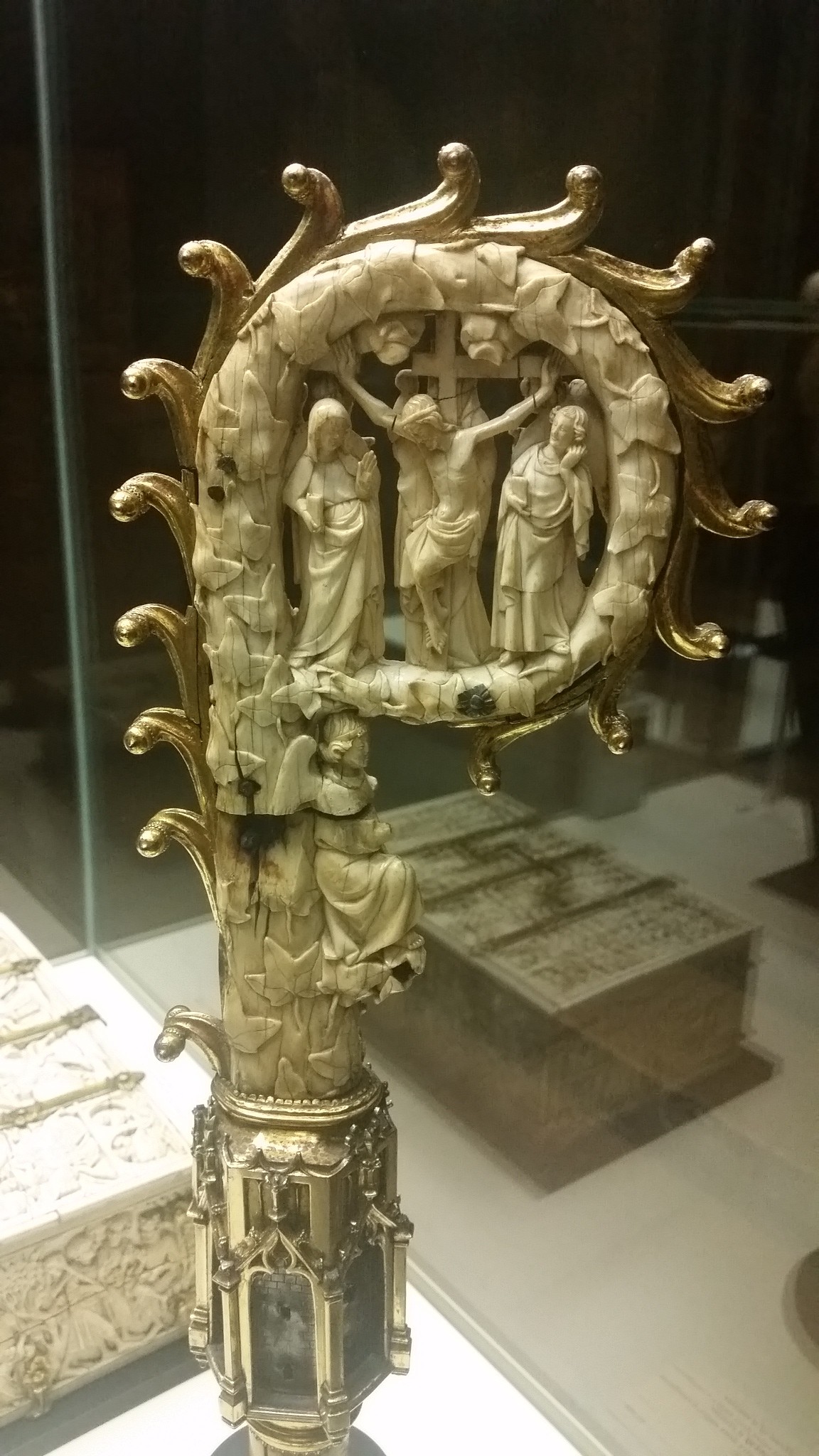 I just visited Muée de Cluny this week while in Paris and picked out a few fabulous items you might want to check out on your next visit to this amazing medieval museum!

Knowledge of the metalworking and jewellery-making abilities of the Anglo-Saxons has been much enhanced in recent years by metallurgical and other technical studies.

Sue Brunning of the British Museum talks about a medieval jewellery set you can see at their new Early Medieval gallery.

In this thesis the author examines the evolution, manufacture, and societal significance of zoomorphic penannular brooches, a type of metal dress fastener used in early medieval Ireland that is often decorated.

Extracts from Bede's Ecclesiastical History, and other contemporary Anglo-Saxon and Frankish sources concerning queens and princesses who went into the church, show that these authors were aware that in the seventh century necklaces could be an important part of the identity of high status women.

A diverse yet distinctive group of magical amulets has periodically attracted the attention of scholars from Renaissance times to the present. The amulets take many forms, including engraved gems and cameos, enamel pendants, die-struck bronze tokens, cast or engraved pendants of gold, silver, bronze, and lead, and rings of silver and bronze.

The collier shown in the Louvre portrait appears to be made of gold and enamel, and is almost exclusively set with pearls.

Artefacts decorated in Scandinavian Late Viking Age art styles have been known for a long time in the Estonian archaeological material, and were first published as early as 1914 by Max Ebert; a more comprehensive overview was given in 1929 by Birger Nerman. The finds include silver-plated and sometimes partially gilded weapons, as well as belt and scabbard fittings, plaques, and only a few pieces of jewellery.

My work, thus, focuses on the intellectual concepts and practical policies involved in the development of treasuries in the fourteenth and fifteenth centuries in Bohemia. It oscillates between three main disciplines of history: art, religious, and cultural history.

The medieval settlement of Preslav (now Veliki Preslav) was founded during the VIII to IX century. It has been proclaimed the second capital of Bulgaria in 893 and is related to the reign of Tsar Simeon the Great.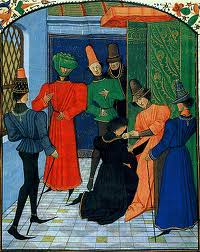 Guenée dubbed the late fourteenth century le temps des alliances', pointing to the effect on politics and administration in France of visible, recognised networks. These might be based on kinship, marriage and godparenting, where the obligations were well understood, but not necessarily written down

The Church Fathers and intellectuals made the distinction between the miracle of the relics and sacred words of the Bible, verba sacra….

The temptation is naturally to seek differences or contrasts from one power to another, to reinforce the conflict and tension identified in contemporary historians.
A useful contribution towards the understanding of the wearing practices of Byzantine and other medieval ear ornaments is supplied by archaeological evidence from the territory of medieval Rus.
Byzantine Jewellery? Amethyst Beads in East and West during the Early Byzantine Period Drauschke, Jörg "Intelligible Beauty": Recent Research on Byzantine Jewellery, (London, 2010) Abstract…
A Study of Cross-Hatched Gold Foils in Anglo-Saxon Jewellery By Richard Avent and David Leigh Medieval Archaeology, Vol.21 (1977) Introduction: In the last…