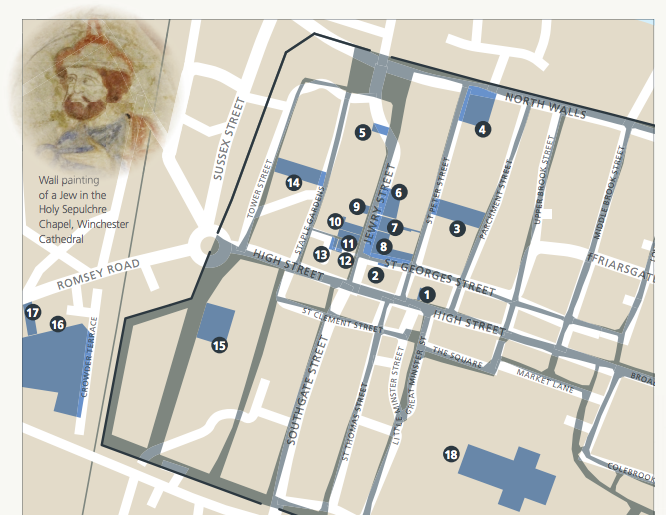 Visitors to Winchester have a new way to explore the English city's medieval Jewish past. Winchester City Council and the University of Winchester have launched a new city trail telling the story of this community.
Dunluce Castle in Northern Ireland will host a family friendly archaeological event on Saturday 25 July from 10.30am – 4.30pm.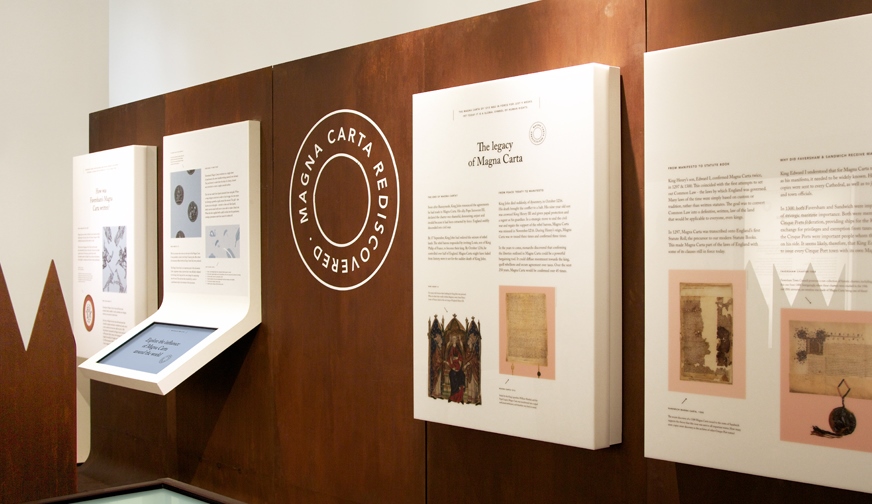 Earlier this year a copy of Magna Carta dated to the year 1300 was discovered in Kent. This rare copy now goes on public display as part of an exhibition starting today at the Kent History and Library Centre in Maidstone.
In 'Buried, Forgotten, Disinterred?: The 1944 National Socialist St. Olav Monument at Stiklestad', Øystein Ekroll gave the audience a glimpse into a struggle going on in Norway as it deals with its Nazi past.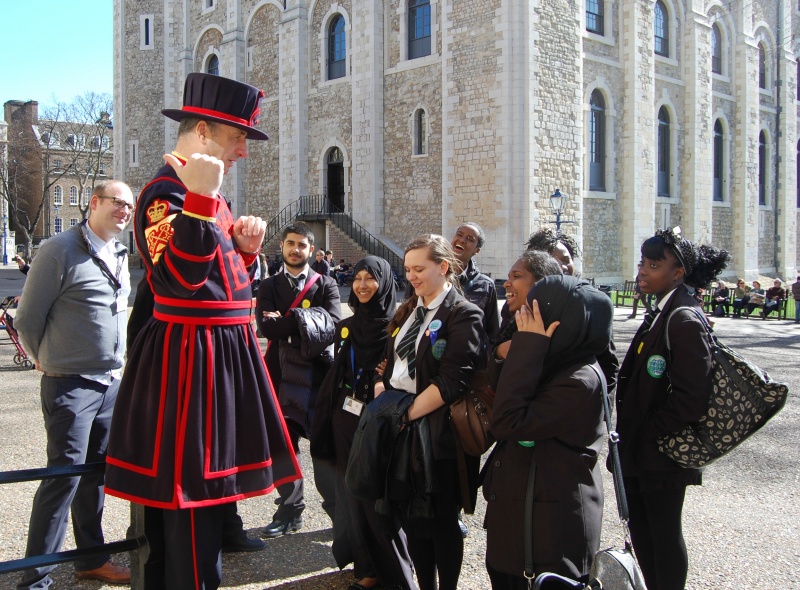 The final talk in Sesson #1041, Engaging the Public with the Medieval World, looked at what English children are being taught in school. How much medieval history is in the new programme that was released in September 2014? Megan Gooch, Curator at the Historic Royal Palaces breaks down the English system for us in her paper, 'Imprisonment, Execution, and Escape: Medieval History and the National Curriculum'.
Medieval sites in Sicily, Korea and Turkey were among those selected to be added to UNESCO World Heritage list this week. During meetings held at Bonn, Germany, over 20 sites from around the world were added to the list, which now stands at over 1,000 landmarks and areas.
We found demons, faces, hand outlines, names, dates and prayers – just about every type of graffiti you can imagine.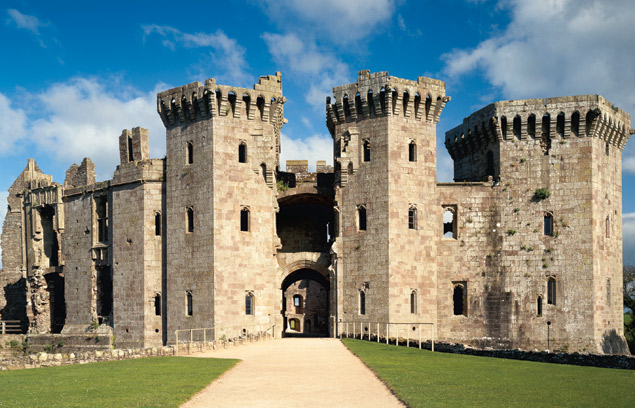 The Welsh Government is highlighting the important role the country played in this historic event in honour of its 600th anniversary.
Holt Castle, near Wrexham in northern Wales, was re-opened last week after the completion of a four year restoration project.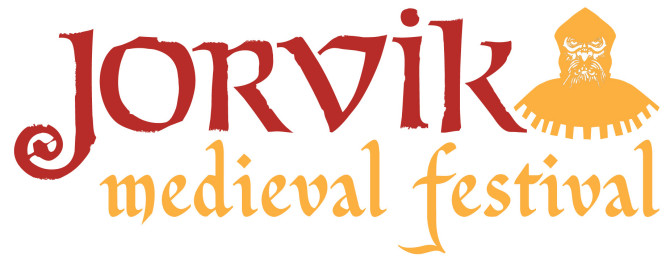 27 venues, an army of experts, re-enactors and interpreters and nearly 1000 years of history will feature in this year's blockbuster JORVIK Medieval Festival, taking place throughout August at venues from York's city bars and Hornsea's St Nicholas church, to Knaresborough Castle and Selby Abbey.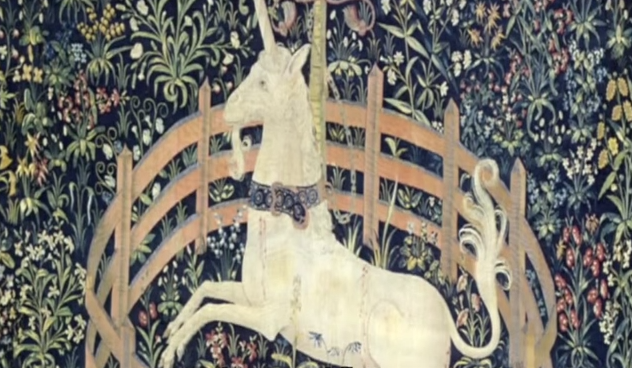 A 14 year project to recreate the lost tapestries of James V has been completed at Stirling Castle.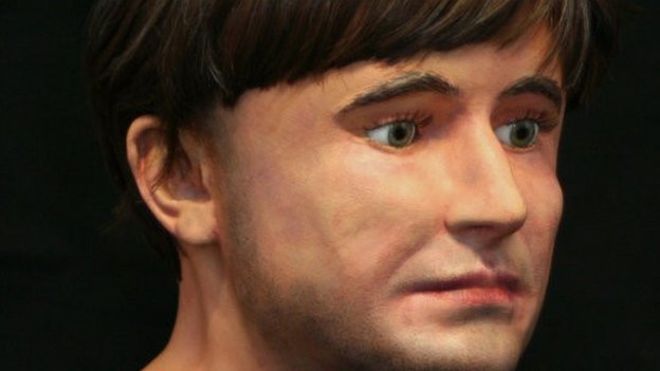 The face of a man who lived nearly a thousand years ago in Anglo-Saxon England has been recreated by experts from the University of Dundee.
Written in Latin between 1304 and 1309 by Petrus de Crescentiis, a wealthy lawyer from Bologna in Italy, Ruralia Commoda was the only publication of its kind during Henry VIII's reign.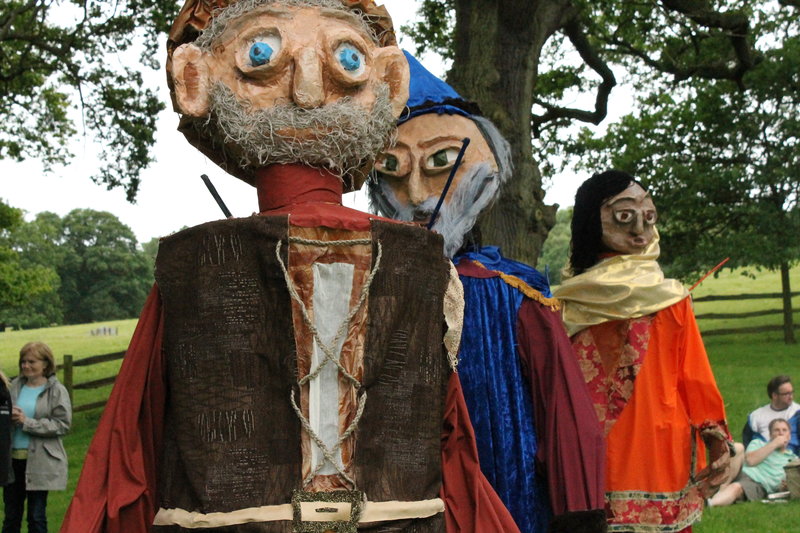 The Great Charter Festival, which marks the 800th anniversary of the sealing of Magna Carta, will take place at Royal Holloway, University of London on Sunday 14 June. It offers a free festival of art and ideas, a fusion of professional and community artists and performers.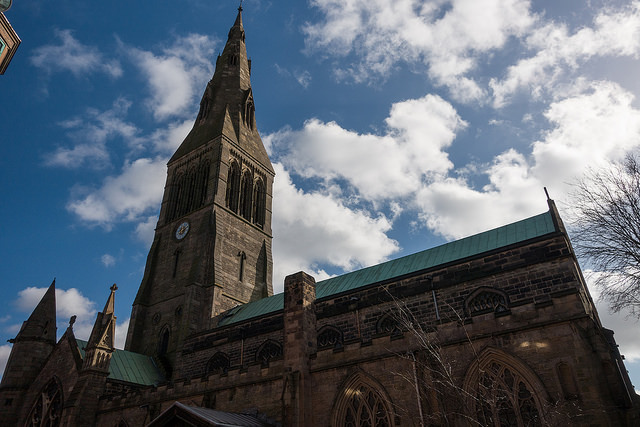 Leicester Cathedral has announced that the appeal to cover its share of the costs of the reinterment of King Richard III is now officially closed, having met its target in full.
The Irish government has started a tourism campaign – Ireland's Ancient East – in hopes that the country's heritage will attract another 600,000 overseas visitors per year.
A set of medieval wallpaintings in St Mary's Church in Chalgrove will be restored after England's Heritage Lottery Fund awarded £544,000 to the project.
For the first time, the entire network of 549 caves underneath Nottingham has been fully surveyed, revealing new details about what lies under the surface of the English city.
Lincoln Castle has re-opened earlier this month after finishing a £22 million refurbishment, revealing new visitor experiences, including an underground exhibition home for Lincoln Cathedral's 1215 Magna Carta.
In less than two weeks a crowdfunding campaign to restore a 600 year old manuscript has already raised three-quarters of €25,000 it is asking for.
St Mary's Church in the English village of Cowbit has received £8,000 from the Heritage Lottery Fund (HLF) for a project to conserve and communicate the heritage of the 14th-century building and its clock.
Historic Scotland is transferring control of Rowallan Castle, which dates back to the Middle Ages, back to its owner, who who will be converting it into a hotel as part of a golf course development.
Mons Meg, one of the most famous weapons of the Middle Ages, was removed from Edinburgh Castle last month for specialist restoration and conservation work.
This project began with the intention of understanding the modern significance of medieval walled cities in France; some were torn down, some remain in pieces, and some were perfectly restored.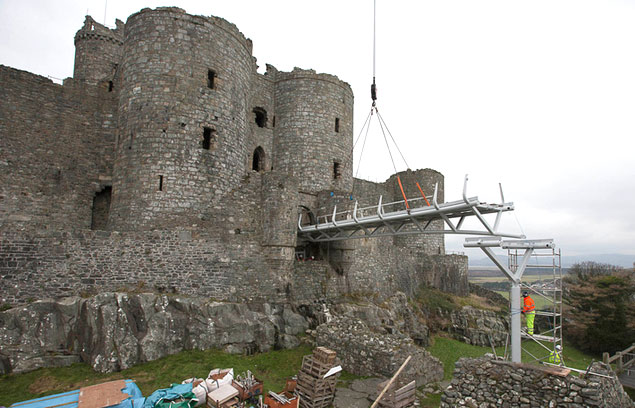 A new bridge was installed at Harlech Castle last month, which will allow visitors to enter the site through the original historic entrance for the first time in more than 600 years.