This article explores Gregory's passages on imperial Rome and argues that they were intended to highlight the virtues and vices of particular Merovingian kings in comparison with particular Roman emperors.
In 589, a great flood of the Tiber river sent a torrent of water rushing through the city of Rome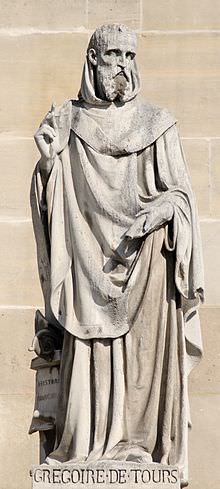 The rich literature associated with the Desert Fathers provides convincing evidence of the important role played by charismatic figures in the transformation of Late Antiquity.
In the autumn of 582, a claimant to Frankish kingship named Gundovald landed in Marseilles, returning from exile in Constantinople with covert support from very powerful persons in the kingdom.
There were many motives for murdering a king.
In recent years the spiritual side of Gregory's Histories has been firmly brought into focus, but the possibility that there may be a political aspect to them and to their literary form has been little considered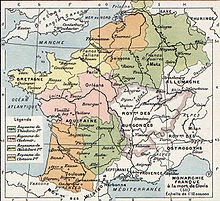 The practise of diplomacy has not been much studied in Merovingian Gaul, although there are numerous works that deal with its political dealings with its neighbours and with the administration and culture of Gaul at this time.
The sixth century Merovingian queen Brunhild is a figure of extremes, lauded by Pope Gregory the Great as 'most excellent daughter' and later defiled as 'the enemy of
Christianity'.
The Liber Historiae Francorum – a Model for a New Frankish Self-confidence Philipp Dörler Networks and Neighbours, Volume One, Number One (2013) The…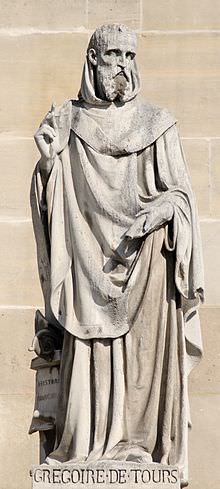 Celestial portents appear frequently in the Historiae of Bishop Gregory of Tours (ca. 539–94). Gregory carefully distinguished between the interpretation of celestial signs and horoscopic astrology by describing signs as natural, albeit miraculous, elements of God's Creation.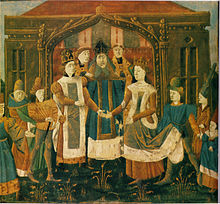 In northern Gaul in the second half of the sixth century, a bishop of Tours, Georgius Florentius Gregorius, known to posterity as Gregory of Tours, composed eight books of hagiography and ten books of history. These testaments survive as evidence of the politics, society and theology of this post-imperial world.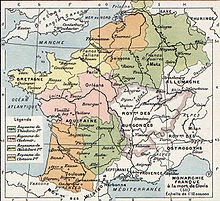 With the rival clerics out of the way, Gregory still needed to solidify his new and publicly contested position with local elites and other powerful members of his new congregation. Thus, much of what Gregory did early in his episcopacy was intended to convince the community at Tours that he was their right man.
If there was little scientific progress in the early Middle Ages, a rudimentary scientific activity was nonetheless essential to that later quest for learning.
A Merovingian Commentary on the Four Gospels Hen, Yitzhak Revue des Etudes Augustiniennes, 49 (2003) Abstract The Bible was a vital force in…
The fourth century historian of the Roman Empire, Ammianus Marcellinus, focuses on attire and accessories that signify high rank, status and authority.