Framing 'Piracy': restitution at sea in the later Middle Ages Dick, Bryan D. PhD Thesis, University of Glasgow, January (2010) Abstract The focus…
Cum consilio et deliberatione episcoporum, comitum, et baronum nostrorum': institutional consultation and cooperative governance in the Spanish kingdoms and England (1100-1188) Cerda, José Manuel  (University of…
The legend of the Countess Erzsébeth Bathory presents a unique case in which the fictional elements of vampire and witch folklore combine with true historical facts to create the quasi-mythical figure of the Bloody Countess.
As the devotion to relics grew, so did the theft of these prized relics. The popularity of relic thefts peaked in Western Europe during the ninth, tenth, and eleventh centuries.
Covering the period 1250 to 1400, this paper focuses on prosecutions for weights and measures forgery in six towns: London, Norwich, Colchester, Great Yarmouth, Leicester and Nottingham.
The myth of lesbian impunity: capital laws from 1270 to 1791 By Louis Crompton Journal of Homosexuality, Vol.6 No.1-2 (1980-81) Abstract: The standard…
Gallows in Late Medieval Frisia By Johannes A. Mol Advances in Old Frisian Philology, edited by Rolf H. Bremmer Jr., Stephen Laker and…
In 1456, the records of the City Council of Constance memorialized a fight in a brothel. A certain Burk Brüd had drawn a knife (in itself a punishable offense within city limits) and wounded one Heinrich Appenzeller, for which he was fined four silver marks and sentenced to two months in jail.
No-Woman's Land? On Female Crime and Incarceration, Past, Present, and Future By Guy Geltner Justice Policy Journal, Volume 7, No. 2 (2010) Abstract:…
Orgeluse and the Trial for Rape at the Court of King Arthur: Parzival 521, 19 to 529, 16 Westphal-Wihl, Sarah Arthuriana 20.3 (2010) Abstract…
Prostitution in the Medieval Canon Law By James A. Brundage Signs, Vol. 1:4 (1976) Introduction: Prostitution has been called the oldest human profession,…
A new study by a Cambridge University criminologist reveals just how dangerous it was to be a monarch in Europe in the medieval…
Violence was a part of everyday life for most Europeans throughout the Middle Ages. It affected everyone, but the exact nature of the violence was often gender specific; victims of sexual violence are, and were, most often women.
Beggars, Vagrants and Romanies : Repression and Persecution in Portuguese Society (14th–18th Centuries) Abreu, Laurinda Hygiea Internationalis : An Interdisciplinary Journal for the History…
An Oppressive Silence: The Evolution of the Raped Woman in Medieval France and England By Zoë Eckman Published on Medievalists.net (2011) Introduction: Rape…
Medieval Crime and Punishment deals with how criminal behavior was dealt with in the Middle Ages. All medieval societies had developed laws to…
Telling tales in Angevin courts By Daniel Lord Smail French Historical Studies, Vol. 20:2 (1997) Introduction: The archives of Angevin Marseille, from the…
The English Law of Treason in Malory's Le Morte Darthur Muckerheide, Ryan Arthuriana 20.4 (2010) Abstract Malory's depictions of treason, especially in the…
According to medieval common law, assault against a pregnant woman causing miscarriage after the first trimester was homicide. Some scholars have argued, however, that in practice English jurors refused to acknowledge assaults of this nature as homicide.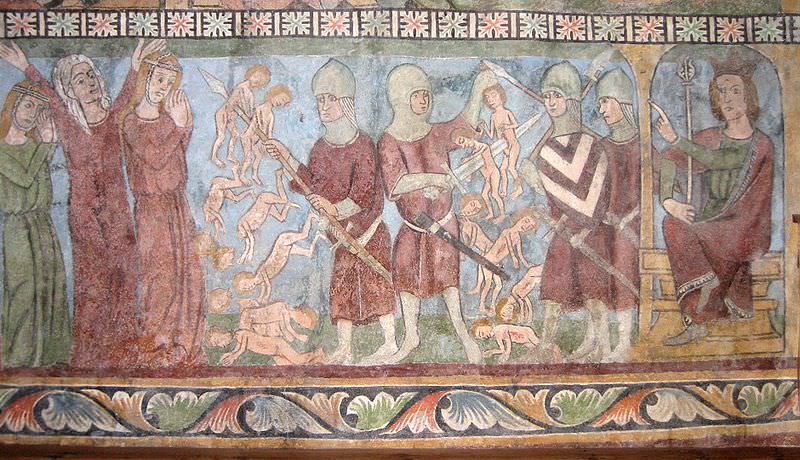 Infanticide was a felony in the Middle Ages and neither jurors nor royal officials treated child murder with indifference. Nevertheless, it is clear that both gender and marital status guided the courts in their decisions throughout the legal process in terms of indicting, prosecuting, and sentencing defendants in cases of child murder.
This article, prepared as a tribute to H.A. Diederiks, sketches a panorama of the research and writing of the history of crime in Europe since the 1960s. I
Women and Crime in Later Mediaeval England: An Examination of the Evidence of the Courts of Gaol Delivery, 1388 to 1409 Garay, Kathleen…
The aim of this paper is to suggest that married life in Renaissance Italy was much more violent than the current historiography allows.
Bawds, Pimps and Procurers: Images of the prostitute in medieval England By Tom Clegg Medieval History Magazine, Issue 5 (2004) Introduction: The history…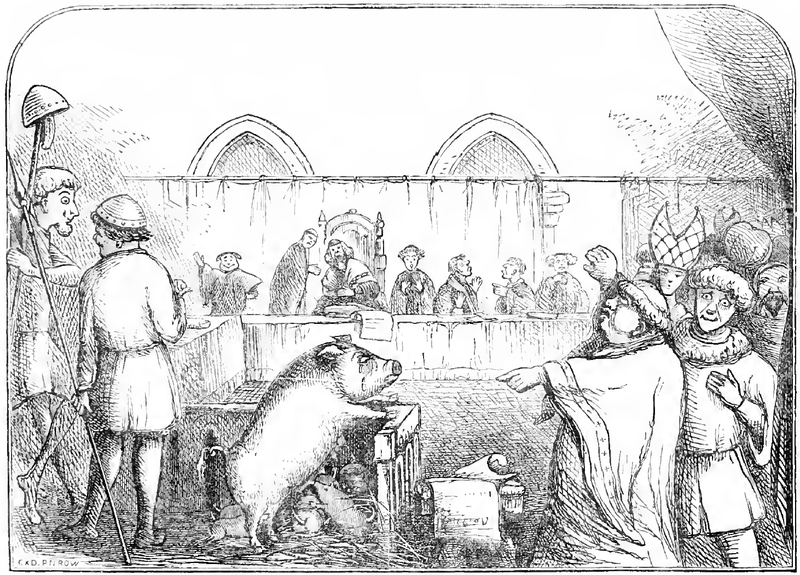 From the ninth to the nineteenth century, more than two hundred well-recorded animal trials took place in Western Europe.