Five fabulous books to enjoy with your Abelard or Heloise! Happy Valentine's Day Medievalverse!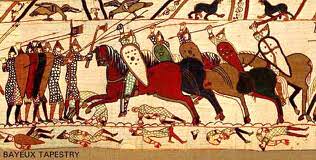 The most important extant document for our understanding of Anglo-Saxon manorial social structure is a text scholars call the Rectitudines singularum personarum
Under certain circumstancesthe law permitted the criminal courts to employ physical coercionagainst suspected criminalsin orderto induce them to confess. The law went to great lengths to limit this technique of extorting confessions to cases in which it was thought that the accused was highly likely to be guilty…
The Countess is a 2009 film about Elizabeth Báthory. It is the Julie Delpy's third directorial effort. Julia casts her self in the starring role as Erzsébet Báthory.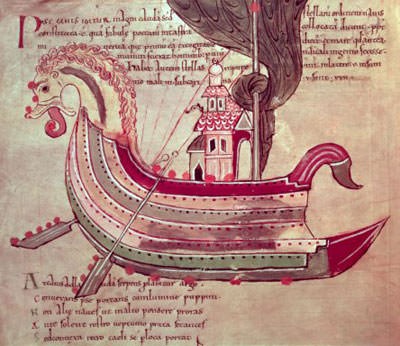 My premise is that we come closest to understanding early Icelanders through a two-pronged approach: on the one hand, by focusing on their well-documented perception of themselves as a community and, on theother hand, through anthropological and historical analyses of the forces that shaped this perception.
What I propose to do is establish the approximate number of people who died during the fighting by feeding the rules of Early Irish law into a computer program.
Our research into the original texts of Byzantine historians and chroniclers indicates that child sexual abuse flourished even in a religious mediaeval society such as that of Byzantium, a state which comprised the rational continuation of the Roman empire and which was the most important state in the known world for 11 centuries (324 –1453 A.D.).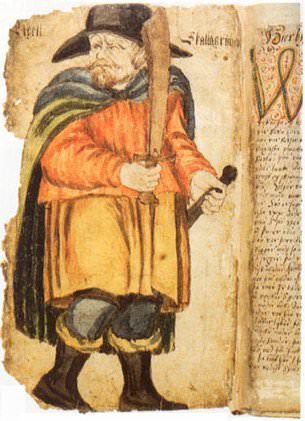 The discovery of the skeletal remains of the person described in this chapter is one of many scientific results of the Mosfell Archaeological Project, an ongoing international research effort we began in 1995.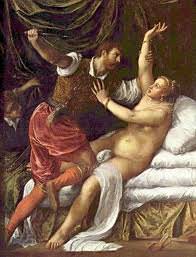 When one reads Medieval historiographic texts—whether written in Latin, Arabic or Romance—it appears that both the Moorish invasion and the Christian Reconquest of Spain are linked to a rape episode.
Of most of these crimes we know nothing beyond a few bare facts, but of the last in our list, a murder committed on a dark November night in the year 1390, we learn the motive and other details from a chance record among the Hastings manuscripts, and of this we shall speak in due course.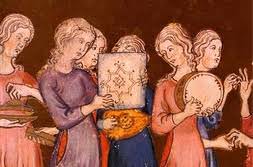 Many historians have therefore concluded that although Westminster II's rape laws were intended to halt the growing incidence of rape and facilitate prosecutions, they were evidently inadequate.
Throughout the middle ages university towns such as Oxford, Paris and Bologna were incredibly dangerous places to live.
My main concepts are honor and shame, and they were not only inner or personal, but very public values in the late medieval German society, at least in the sense of the criminal justice system and the dishonoring punishments.
Looking only at late-medieval London, this study examines nuisance and social regulation through an analysis of secular court records, as well as other relevant municipal sources.
Justice under Manuel I Komnenos: Four Novels on Court Business and Murder By Ruth Macrides Fontes minores, Vol.6 (1984) Introduction: Four novels of…
Women in the medieval English law courts have too often been regarded as passive objects of legal restrictions. Their true position in the courts is best revealed by their own actions as seen in the plea rolls, the records of proceedings in the royal courts.
Aberrant Accounts: William Dugdale's Handling of Two Tudor Murders in The Antiquities of Warwickshire Broadway, Jane Midland history, Vol. 33, No. 1, Spring…
From Mordoor to Murdrum: The Preconquest Origin and Norman Revival of the Murder Fine By Bruce R. O'Brien Speculum, Vol.71:2 (1996) Introduction: What…
Settlement and the Decline of Private Prosecution in Thirteenth-Century England By Daniel Klerman Independent Institute Working Paper #19 (2000) Introduction: Although modern societies…
Criminal Law and the Development of the Assizes of the Crusader Kingdom of Jerusalem in the Twelfth Century By Adam M. Bishop PhD…
Germanic Women: Mundium and Property, 400-1000 Dunn, Kimberlee Harper (University of North Texas) M.A. Thesis (Science), University of North Texas, August (2006) Abstract…
Female Prosecutors in Thirteenth-Century England By Daniel Klerman Published Online (2010) Abstract: Women played a surprisingly large role in the private prosecution of…
Seven Shillings and a Penny: Female Suicide in Late Medieval England Callaghan, Caitlin G. Medieval Feminist Forum, 43, no. 1 (2007) Abstract In…
Ravishment, Legal Narratives, and Chivalric Culture in Fifteenth-Century England McSheffrey, Shannon and Pope, Julia (Concordia University) Journal of British Studies, 48 (October, 2009) Abstract Late…
As a cultural perspective on the movements of local Londoners, this paper seeks to examine the nature of the River Thames as a boundary of propriety, behaviour, and acceptance in late-medieval and Tudor London