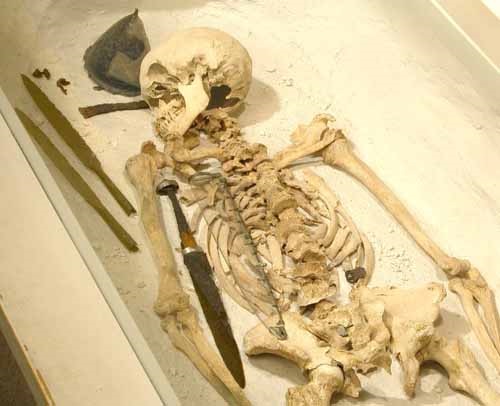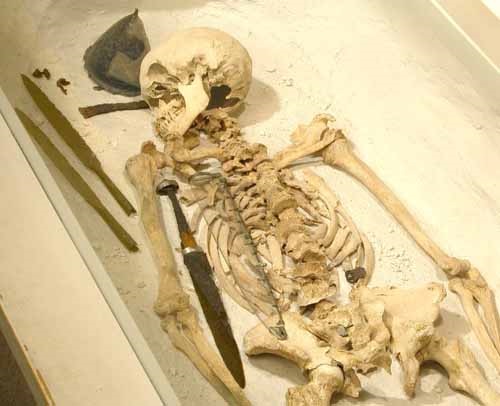 Rethinking Hardown Hill: Our Westernmost Early Anglo-Saxon Cemetery?
The Antiquaries Journal: First View Article, July (2014)
Abstract
This paper reassesses the early Anglo-Saxon assemblage from Hardown Hill, Dorset. Wingrave excavated the objects in 1916 but apart from his 1931 report, and Evison's 1968 analysis, there has been little subsequent discussion. Despite a lack of human remains, the assemblage has been interpreted as representing an early Anglo-Saxon cemetery – our westernmost burial site by a considerable distance and one that pre-dates the historically attested seventh-century expansion of Wessex. The following typological reclassification and contextual analysis casts serious doubts on a funerary context. Instead, an alternative interpretation is presented that views the assemblage as a useful collection of metalwork, intended to be reforged and recycled, which was presumably deposited for safekeeping and never retrieved. Such a reinterpretation highlights the need for a critical reappraisal of material from older excavations. It also has implications for our understanding of post-Roman Dorset, and for the distribution of fifth- and sixth-century Anglo-Saxon material culture more broadly.
In 1916, an assemblage of fifteen early Anglo-Saxon artefacts was retrieved from a moundat Hardown Hill in Dorset. The discovery of a spearhead by a boy hunting rabbits prompted the excavation. Wingrave excavated the mound in question and found a secondspearhead, 'about a foot [0.3m] below the surface amongst loose chert fragments and flints', as well as the rest of the assemblage, in loose blackened soil, at an un specified depth below. He interpreted the assemblage as the associated objects of an earlyAnglo-Saxon inhumation barrow burial where no skeletal evidence remained, presumably owing to an acidic burial environment. Many years later the mounds at Hardown Hill were classified as Bronze Age disc and bowl barrows on the basis of visual inspection and an improved understanding of British prehistory. Drawing on this, and noting the substantial size of the assemblage, Evison argued that the objects represented at least five Anglo-Saxon interments, being secondary burials in Bronze Age barrows.
Click here to read this article from The Antiquaries Journal