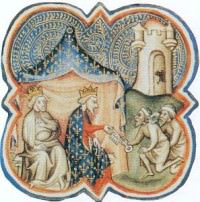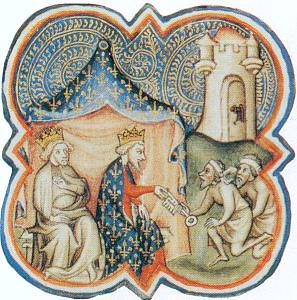 The Artifice of War: Intelligence and Intrigue in the Third Crusade
By Dana Cushing
Paper given at the 33rd International Medieval Congress, Western Michigan University (1998)
Abstract: Since I have always believed that the essential element of a successful military undertaking is right knowledge, even foreknowledge, based on communication, I became enamoured of a unique idea. Where the methods are unknown and therefore the word "espionage" may not be used correctly; and where the term "propaganda" is strictly modern; the use of psychology to affect and exploit an enemy may instead be termed "intrigue". Intrigue allows investigation not only into the ether of espionage and propaganda, but also into the events, strategies, or tactics that tend to appear somewhat miraculously in the Crusades chronicles. Today I present the results of my research thus far, specific to the Third Crusade.
Click here to read this article from Academia.edu
✉Sign up for our weekly email newsletter!