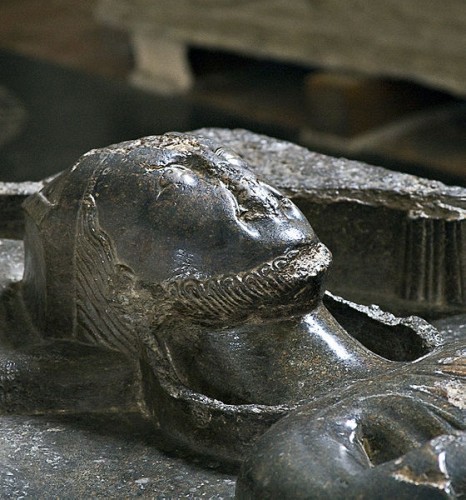 Peter Des Roches, Bishop of Winchester, and the Papal Interdict on England, 1208-1214
By James P. Barefield
The Rice University Studies, Volume 60, Number 4 (1974)
Introduction: While in recent years the long struggle between John and lnnocent III over Stephen Langton's election to Canterbury has received much attention, little has been written about the roles played by individual English bishops in the interdict drama. There has appeared no "Episcopal Colleagues of Archbishop Stephen Langton." For some of the bishops the evidence is probably too scanty to reveal more than simply which side, or sides, they took; but this is not true for Peter des Roches, bishop of Winchester, whose role in the conflict was often substantial, even at times propelling him to the center of the stage.
A native of western France and probably originatly a knight, Peter rose to prominence in English affairs through service as the principal financial clerk in John's chamber. His election to Winchester, forced on the cathedral monks by the king in February 1205, produced a dispute which took Peter to Rome, where he was finally consecrated by lnnocent on September 5 of that year. Remaining at the curia some months longer, he returned to England the following March. He brought with him papal letters to facilitate his full entry into the possessions of his bishopric, an indult forbidding his excommunication by anyone save the pope himself, and a special papal commission authorizing him to reorganize the collection of Peter's pence in England so that more money from that source might reach Rome.
How diligently the new bishop prosecuted his commission is unknown; the only contemporary account simply states that the mandate concerning Peter's pence "was not admitted by the realm or by the priesthood." What is clear is that Peter lost no time in reestablishing himself at the royal court. We accompanied John to Poitou in May 1206 and, back in England by the end of the year, spent 1207 in regular attendance on the king when the latter was in the southeast. The bishop made himself particularly useful as an advisor on financial matters including the dispersal of royal funds in castle treasuries, an undertaking he seems to have supervised.
Click here to read this article from Rice University