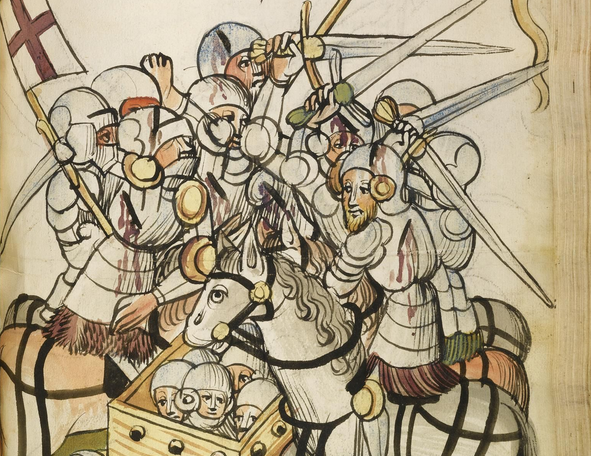 Despite a peculiar constellation of factors that make Scotland in this period quite unique, and because of a patchy and fragmentary archival record, scholars have paid virtually no attention to Scotland when considering those issues that have shaped the historiography of medieval Europe.
An interview of Dr. Rob Lutton by Tom O'Loughlin for the University of Nottingham's Department of Theology and Religious Studies
The following case-study of Lollards in Norwich diocese is in two parts. The basis for the study is a collection of records of heresy trials in the diocese of Norwich from 2 1428 to 1431.
This is not Margery Kempe's first run-in with the law. Already, she has been accused multiple times of heresy, of wantonness, and of being a general pest.
An examination of the literacy habits of the Lollards, a heretical sect of the Middle Ages, will, I hope, provide a needed historical context for our concern today with literacy, technology, and responsibility.
During the 12th century, if not slightly earlier, Western Europe lived through a period of economic and social upheaval termed by many historians the 12th c. Renaissance. One of its aspects is related to the considerable emancipation of women mostly in Southern France, a development which spread over to Italy, Flanders, and later, England. One can even detect social zones where real emancipation was achieved.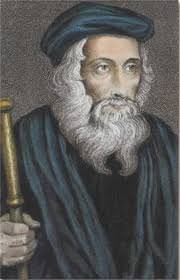 Prototestant ideas are evident throughout Wyclif's later works and the flood of Wycliffite tracts and writings
which were published in the late 1370's and 80's; but they are most clearly and systematically communicated in the collection of English Wycliffite sermons which were compiled, one sermon for each of the services in the church calendar year, sometime near, or soon after, the end of Wyclif's life.
Because of such circumstances the intoxicating influence of idealism and utopia continued to be pressed forward. One pervasive ideal was communism.
Bohemia in English Religious Controversy before the Henrician Reformation By Michael Van Dussen The Bohemian Reformation and Religious Practice, vol. 7: Papers from…
Remembering Doomsday:Memoria in late medieval English drama and iconography Iseppi, Laura Word & Image, 25: 1 (2009) Abstract Much critical attention has been devoted…
'Not in the strict sense a chronicle or history, and certainly not a 'compilation', it is rather an original and skilful piece of propaganda in which narrative is deliberately used to further the larger theme.'
The Lexical Contribution of Wycliffe's Bible English to the History of the English Language Lee, Youngjoo (Korean Bible University) Language and Linguistics, Vol.35 (2005)…
John Wyclif's Neoplatonic View of Scripture in its Christological Context Christopher Levy, Ian (Lexington Theological Seminary) Medieval Philosophy and Theology 11 (2003) Abstract…
This essay explores the evolving significance of a famous fourteenth-century Paul's Cross sermon by Thomas Wimbledon in late medieval and early modern England and its transmission from manuscript to print.