A new article is shining light on a more successful military campaign that Richard led just before he took the English throne.
The University of Leicester and FutureLearn are teaming up to offer a six-week online course that will examine King Richard III and his era. The massive open online course, which is freely open to anyone interested in the topic, begins on November 25th.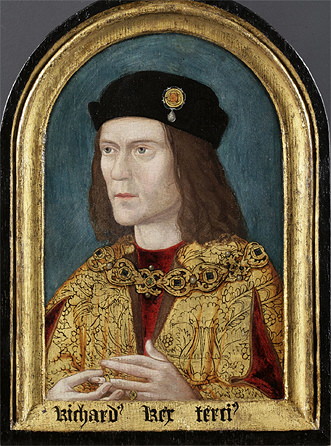 These results show that Richard was infected with roundworms in his intestines.
Bosworth 1485: A Battlefield Rediscovered, co-authored by Dr Foard and the historian Anne Curry, they describe the background to the battle and the archaeological project to find out where it was actually fought.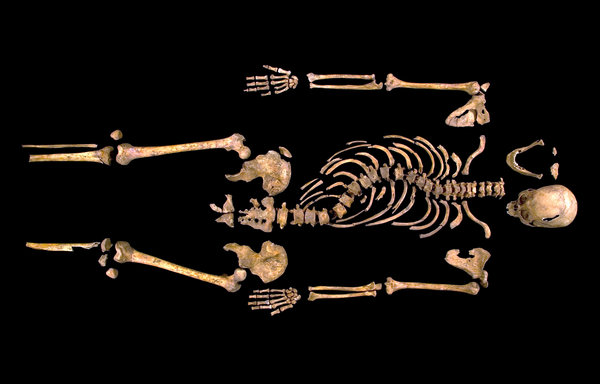 The plans to have the former King of England buried in Leicester are now in jeopardy as the matter will be determined by a judicial review.
The archaeological team that discovered Richard III has completed its second dig at the Grey Friars site in Leicester. The month-long dig revealed more details about the medieval friary and uncovered other buried people.
A major conference to be held later this year at Market Bosworth, Leicestershire, just a few miles from the battlefield on which King Richard III met his violent end, will mark the 20th anniversary of an organization that was formed in the monarch's memory.
The remains of Richard III will be buried with honour beneath a raised tomb within a specially created area in Leicester Cathedral. The announcement has pleased many observers, although some are hopeful that English king will received a state funeral.
The University of Leicester archaeologists who discovered King Richard III have started work on a new dig at Grey Friars church
The discovery of King Richard III has inspired comic book artists to take up their pencils to tell the tale of the controversial monarch's dramatic life and death.
Immortalised by Shakespeare and others as an infamous villain, but with a strong cohort of modern-day supporters, he has remained a highly controversial figure of both history and drama since his death.
The archaeologists who discovered King Richard III under a car park are now hoping that a 600-year-old lead lined stone coffin found nearby will lead them to the remains of a knight buried in the 14th century.
Scoliosis – a lateral or side-to-side curvature of the spine – can be a very painful condition to live with. But some of the treatments practised in the late medieval period would have themselves caused sufferers a lot of anguish.
It has indeed been confidently asserted that [Richard the 3d] killed his two Nephews & his Wife, but it has also been declared that he did not kill his two Nephews.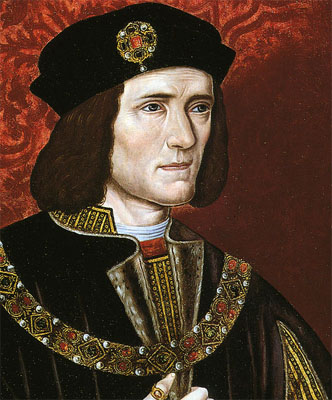 University of Leicester psychologists believe Richard III was not a psychopath – but he may have had control freak tendencies
The first major point upon which we disagree concerns the nature of existing evidence about the Battle. Richardson points to a number of sources, but the central problem here is that, with one ex- ception, they are not contemporary with the Battle itself.
Richard III is perhaps the most controversial figure in British history and historians will long be discussing what new light the finds cast on his story. But the long-forgotten Anne was herself a creature of scandal – a woman who openly took a lover; divorced her husband; and kept his family lands anyway.
Speakers include Richard Buckley, Lead Archaeologist, Jo Appleby, Project Osteologist, Lin Foxhall, Kevin Schurer, Project Geneaologist, and Turi King, Project Geneticist, and Richard Taylor of the University of Leicester.
The calm and apparently thoughtful face is in stark contrast to the many portrayals of Richard III, showing contorted facial and bodily features, that were created for political reasons following his death.
DNA and other evidence show that the remains of Richard III have been found. 'We have searched for Richard and found him. Now it is time to honour him,' says Philippa Langley
Just as the company Christmas party can lead to embarrassing situations, some 15th century festivities could also lead to scandal.
What she found was the skeleton of a body with scoliosis, a curved spine, much like historical descriptions of King Richard. But in order to determine if the remains are indeed his, scientists must now compare the DNA of the remains with that of Richard's living descendent—Canadian Michael Ibsen.
So what about the famous confession? By historians in the Tudor tradition this is usually seen as absolute proof that he was an impostor, arguing that "there is nothing in [his] confession which should make us doubt his truthfulness". Somehow they cannot have looked at it too closely.
Was Warbeck just another in a long line of pretenders to the throne of England, or did his appearance in Ireland in 1491 prove the innocence
of Richard III, whom most historians accuse of murdering his nephews, the Princes in the Tower?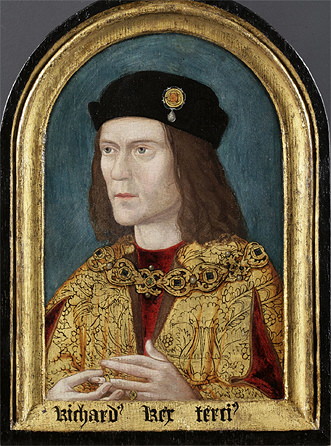 DNA testing, environmental sampling and radiocarbon dating are some of the tests being undertaken to determine whether the skeleton found in Leicester was once Richard III