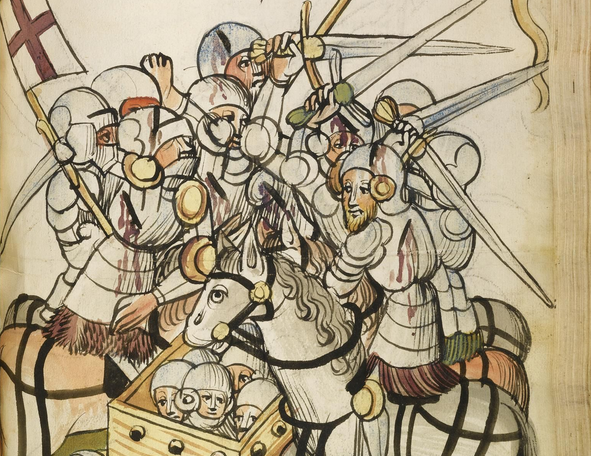 Despite a peculiar constellation of factors that make Scotland in this period quite unique, and because of a patchy and fragmentary archival record, scholars have paid virtually no attention to Scotland when considering those issues that have shaped the historiography of medieval Europe.
Artillery appears in Central Europe at the end of the 14th c. and it starts playing a more significant role only in the next century.
Wandering through forests and hills, some of them fell into such insanity that men and women threw off their clothes and went nude, saying that clothes had been adopted because of the sin of the first parents, but that they were in a state of innocence.
This paper deals with an episode of early 15th century Bohemian history. During the so-called Hussite wars, a coalition of Catholic powers tried to establish a far-reaching blockade on trade and commerce against the kingdom of Bohemia, which then was considered to be a hotbed of heresy, and to be rebellious against its legitimate ruler and the papal church.
It accordingly seems clear, from many preserved accounts, that by the end of the fifteenth century the rubric of the Church of Prague was no longer the same and that progressive versions contained different layers of alteration to the performance practice of Palm Sunday ritual.
Neil Fowler performs as Jan Hus (c.1369 – 1415) and depicts his life and teachings.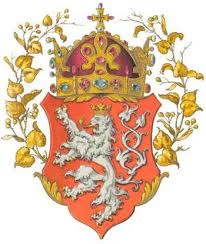 The aim of this study is to point out a distinct phenomenon in the history of Central And Eastern Europe wherein part of the population of a fairly small kingdom in Central Europe invoked justified fear throughout the majority of Europe. Czech history is not all that popular a theme of study within the framework of European history. One of the few exceptions is the period of the first half of the 15th century in particular.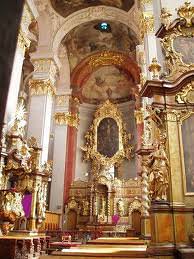 My work, thus, focuses on the intellectual concepts and practical policies involved in the development of treasuries in the fourteenth and fifteenth centuries in Bohemia. It oscillates between three main disciplines of history: art, religious, and cultural history.
Because of such circumstances the intoxicating influence of idealism and utopia continued to be pressed forward. One pervasive ideal was communism.
An Introduction to Olympia Morata, a Forgotten, Feminist Voice from Sixteenth Century Italy Webb, Val (Augsburg College, Minneapolis, MN) Sea Changes, Vol.1 (2001)…
Bohemia in English Religious Controversy before the Henrician Reformation By Michael Van Dussen The Bohemian Reformation and Religious Practice, vol. 7: Papers from…
"More Glory than Blood": Murder and Martyrdom in the Hussite Crusades Fudge, Thomas A. (Christchurch, New Zealand) Bohemian Reformation and Religious Practice, Volume…
Reform and the Lower Consistory in Prague, 1437–1497 By Thomas A. Fudge Bohemian Reformation and Religious Practice, Vol.2 (1996) Introduction: Not until 9…
The Effects of King Sigismund's Hussite Wars on the Art of War Fa, ÁRPÁD (Miklós Zrínyi National Defence University, Budapest, Hungary) AARMS Vol. 9, No.…
This essay takes a different path through the religious culture of fourteenth-century Bohemia and of Prague, in particular.