Witches and vampires draw much attention on Halloween day, in the Harry Potter novels, and in vampire movies. Whether or not they believe in them in a religious sense, many people nowadays simply assume that sort of world and witchcraft might exist somewhere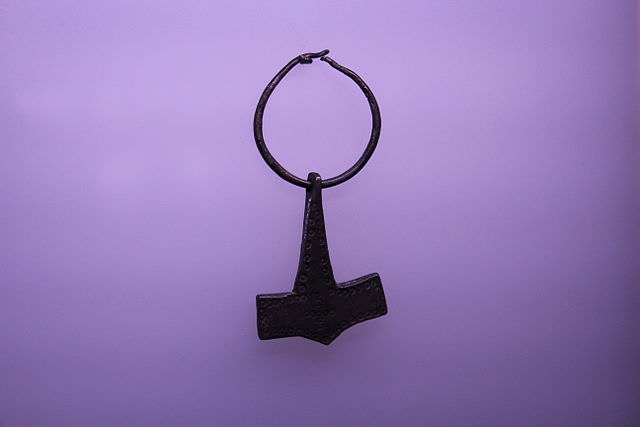 In my main project, I will try to trace the chronology of the conversion to Christianity of people in southern Norway on the basis of different types of archaeological material. The Thor's hammer is an interesting type of object in this context, because it has normally been interpreted as a reaction against the Christian cross.
Hamhleypur in fiorskfirdinga saga: a postclassical ironisation of myth? By Phil Cardew Paper given at the 11th International Saga Conference (2000) Introduction: The notion of…
Myth and Religion in the Poetry of a Reluctant Convert By Diana Whaley Paper given at the 11th International Saga Conference (2000) Introduction: Great exceptions…
During this period, it is possible to differentiate two kinds of witches, in the geographical context of England and Continental Europe: the English popular archetypal witch; and the Continental demonic witch.
This paper examines two sets of medieval English narratives describing encounters with ghosts, those by William of Newburgh and those in a manuscript from Byland Abbey
From Greek myth to medieval witches: infertile women as monstrous and evil McGuire, Linda Interdisciplinary.net Abstract In 1484, Pope Innocent VIII issued a…
Eyrbyggja saga alone, then, presents modern readers with at least three possible conceptions of the revenant's nature.
The purpose of this paper is to demonstrate how difficult even the most highly educated and sophisticated Christians of the late fourth and early fifth centuries found it to rid themselves of the idea that envy lends a malign power to men's eyes.
The Krakus' and Wanda's Burial Mounds of Cracow By Leszek Pawel Slupecki Studia Mythologica Slavica vol.2 (1999) Abstract: The author presents the Krakus'…
This article attempts an interpretation of an unusual assemblage of cattle skulls recovered from recent excavations at the Viking Age monumental hall of Hofstaðir in Iceland.
Saga and East Scandinavia: Preprint papers of The 14th International Saga Conference Edited by Agneta Ney, Henrik Williams and Fredrik Charpentier Ljungqvist Gävle:…
This book examines the Christianization of Scandinavia with the help of comparative material from Anglo-Saxon England, Old Frisia and Old Saxony.
Procopius about the supreme god of the Slavs (Bella VII 14, 23): Two critical remarks By Aleksandar Loma Zbornik radova Vizantoloskog instituta, Issue…
The rapid conversion of Scandinavian settlers, so we are led to believe, demonstrates the weakness of their own pagan religions in the face of an all-embracing Christianity, and provides another example of their eagerness to become assimilated.
Around the eighth century, it appears that Old English had no close equivalent to words for the supernatural, feminine and generally unthreatening nymphs
How long did the old Norse religion persist after Christianity was imposed?
When confronting common spells and charms, or any other potential superstition, clerical authorities in the fifteenth century, as throughout the Middle Ages, were concerned above all to correct errors and provide clarity, for in the theological parlance of this period, superstition entailed improper belief and improperly understood ritual acts.
Slavic Paganism in Kievan Russia and the Coming of Christianity By Yaroslav V. Riabinin Published Online (2007) Introduction: Orthodox Christianity is currently the dominant…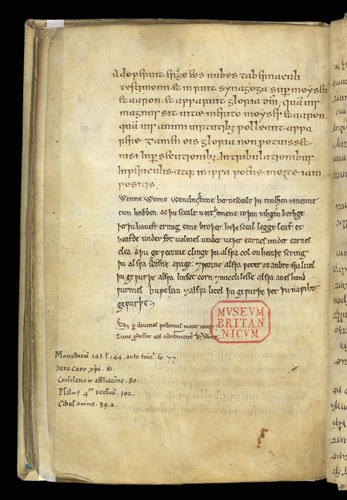 In what follows I shall address four elementary questions: (1) What are the near-allied genres? In other words, in what contexts do charms appear in the manuscripts? (2) In what sense can the genre be described as oral traditional? (3) What are the forms of language in which the genre coheres? (4) How, on what occasion, by whom, and for whom are charms performed, and how do they function within these situations?
The Church in Anglo-Saxon England By John Godfrey Cambridge University Press, 2009 ISBN: 9780521109048 It is likely that the gospel was brought to…
Monotheism between Pagans and Christians in Late Antiquity By Stephen Mitchell and Peter Van Nuffelen Peeters, 2009 ISBN: 978-90-429-2242-6 The fourth century was…
Gods and Worshippers in the Viking and Germanic world By Thor Ewing Termpus Publishing, 2008 ISBN  978-0752435909  What was paganism really like? Who…
A Quantitative Evaluation of Demographic, Gender and Social Transformation Theories of the Rise of European Witch Hunting 1300-1500 By Philip Smith Historical Social…
Professor Ruiz discusses the witch craze of medieval and Early Modern Europe.