The paper examines the role of canon law in two monastic works, the Speculum monachorum (SM) (1272×74) of Bernard Ayglier (d.1282), abbot of Montecassino, and the Speculum religiosorum (SR) (c.1322) of William of Pagula, a canonist and secular priest (d.1332)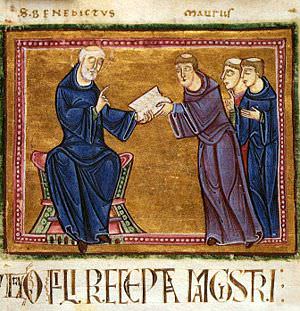 In the tenth century, it was still the Ecclesia rather than the pope which constituted the fundamental reality. The men of the Gregorian reform, in contrast, saw the Church as dependent upon the pope and derived in some way from papal power.
It is clear that medieval Nordic law was transmitted orally long before it was written down. The Icelandic Free State law-book known as the Grágás, for example, specifically addresses its audience, reminding them that "tomorrow we go to the law mountain" Various other stylistic traits indicate previous oral transmission.