Religious education for women included spiritual meditation by which it was specifically taught to revive the life and passion of Christ. Caterina da Siena has been a model for many mystical writers.
In the fourteenth century the image of ancient Rome as Babylon was transformed into the positive idea of Rome as both a Christian and a classical ideal.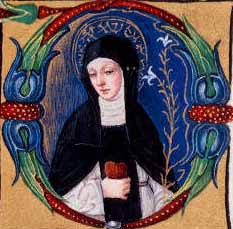 Medieval holy women were revered for their power and efforts, by both their communities and the Church. However, what are contemporary women to make of these female saints?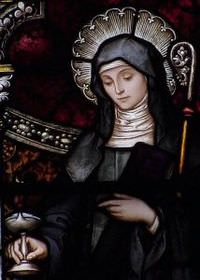 The Transformative Nature of Gender: The Coding of St. Brigit of Kildare through Hagiography Liliane Catherine Marcil-Johnston Master of Arts, The Department of…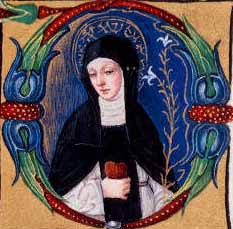 While the Medieval ascription to madness is known, in the light of recent psychological and medical insights, I will explore alternative explanations for the extreme behaviour of devout women in the Middle Ages.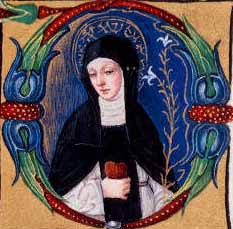 In the cloistered halls of medieval nunneries, something strange was happening to women's bodies. In late 14th-century Europe, reports abounded of religious women who could sustain themselves for years on nothing but the Eucharist – no other food passed their lips.
Casting aside even the simple clothes she now wore, Ida wrapped herself in a dirty rag and draped a mat over her shoulders for warmth. Aggressively seeking out the most crowded plazas and market places, she preened and 'strutted about if mad or a fool, offering a monstrous spectacle of herself to the people.'
Embodying Mysticism: The Utilization of Embodied Experience in the Mysticism of Italian Women, Circa 1200-1400 CE Esposito, Elizabeth A. M.A. Thesis, University of…
Anorexia and other manifestations of the body provided the medieval woman a unique opportunity to affirm the true power of mystico-religious rules.